Canada is among the best countries where you can get a high-quality education. The simple explanation is that public foundations and the government control the quality as they fund the institutions.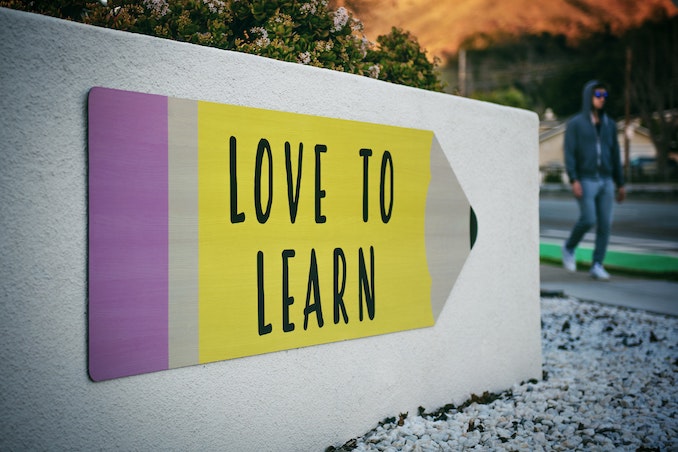 You will be provided with the best educational material in a Canadian college. Yet, studying all of it is no piece of cake. Sometimes, you might not even have time to finish your written tasks. Luckily, EssayPro can help you out. Within a set deadline, qualified specialists will do your difficult assignments for you so that you can focus on other subjects.
The universities of Toronto, for example, offer a full range of degree types. Some of the most exciting and popular subjects you can study here include: 
Business and Commerce;

 

Management;
Arts and Humanities;

 

Medicine and Life Sciences;
Civil and Electrical Engineering;

 

Psychology;

 

Mathematics;

 

Computer Science;
Environmental Studies;
Politics.
As the quality of education is amazing, the price is also high. That's why not everyone can afford it. But don't give up and feel desperate. In this article, you'll find out how to get financial support and what the cheapest educational institutions in Toronto are.
Government Scholarships in Canada
If you can't afford to study in Canada, you may be eligible for financial assistance. Taking a student loan is the best way out. There are several government scholarships for foreigners. Unfortunately, undergraduate students are not eligible. 
There are also restrictions for postgraduate students. Scholarship programs and student loans from the Government of Canada are not available for those studying dentistry and business administration.
Vanier Canada Graduate Scholarships (Vanier CGS)
Each year, 167 postgraduate students become Vanier Scholarship recipients. The scholarship, payable over three years, will be 38,784 USD per year. To be considered for the scholarship, you must be enrolled at a Canadian institution of higher education that is a Vanier Program partner. 
You can receive Vanier CGS regardless of the course of study (except for creative majors). Applicants are judged on three criteria: leadership qualities, academic achievement, and research potential.
Banting Postdoctoral Fellowships 
Each year, 70 graduate students are awarded the 108,597 USD, two-year Banting Scholarship. It is open to those studying sciences, engineering, humanities, or medical research. 
What matters most to the committee is the future research project and its impact on science and society. This is why it is crucial for the candidate to have a strong background in science. But teaching experience is also an important indicator.
Canada Provincial Scholarships
You can get a scholarship not only from the government but also from the provinces of Canada. 
The Ontario Graduate Scholarship (OGS)
It is available to postgraduate students attending Ontario institutions of higher education. The financial aid for this scholarship is 3,878 USD per semester, and it lasts for 1.5 years.
The Ontario Trillium Scholarship (OTS) 
It aims to attract talented graduate students to Ontario. A Trillium Scholarship recipient receives 31,028 USD annually for four years.
Independent Scholarships
Compared to the United States and the European Union, there are far fewer scholarships from independent organizations in Canada. Almost all of them are designed for students in postgraduate programs and are limited by the field of study.
Trudeau Foundation Awards
The Trudeau Foundation pays for the Canada Research Fellowship. It is available to graduate students in the humanities and social sciences. Yet, their research should focus on one of three themes: 
human rights and dignity;

 

responsible citizenship;

 

individuals and their natural environment.

 
The fellowship is awarded each year to 15 applicants. It lasts for three years (in some cases, it can be extended for an additional year) and pays between 15,514 USD and 31,028 USD annually.
Mitacs Accelerate
Mitacs, a nonprofit organization, offers several fellowship programs. Most of them focus on business skills. Mitacs Accelerate is one of the few fellowships where financial aid of 11,635 USD is given to a graduate student for a research project. But the research must be conducted in close cooperation with the commercial sector. 
You can apply for this fellowship at any time. There are no special restrictions.
Costs of Universities in Toronto
If you are a student from a low-income household, education in Toronto might seem just an impossible dream. Yet, besides scholarships, you can apply to the most affordable universities and get a degree.
York University
The cost of a full-time program averages about 25,000 CAD per year. The International Bachelor's Tuition for international students varies from 30,349 CAD to 37,345 CAD. As for Domestic Bachelor's Tuition, you need to pay around 7,123 CAD – 10,608 CAD. Because York University is a public institution, a wide range of funding programs are available to applicants. 
York University departments offer a dozen small 1,000 USD grants to applicants with the best resumes. In addition, the university administration awards one 28,000 USD scholarship per year to the applicant with the highest score, good recommendations, and leadership qualities.
University of Toronto
One of the great things about higher education in Canada is the generous program of government support for higher education. Of course, the University of Toronto is included in the program. There are a number of scholarships and grants for students at all levels of study. 
By the way, you can get a full scholarship even if you have funds. International Bachelor's Tuition will cost you from 24,960 CAD to 67,160 CAD. However, the Domestic Bachelor's Tuition will cost from 6,100 CAD to 14,180 CAD.
It consists of half research assistantship salary and half pure financial aid from the department or the state. Therefore, you should prepare seriously for the competition to be admitted. Apply bravely, even if the idea of studying in Toronto does not match your financial possibilities.
Toronto Metropolitan University
To apply, you need to provide examination results and information on your academic record. As in many universities in Canada, the academic year consists of two semesters. Here, the International Bachelor's Tuition is more expensive: from 30,121 CAD to 38,457 CAD. But the Domestic Bachelor's Tuition will cost you only 7,050 CAD – 11,140 CAD.
Financial aid from the university is available to the most productive and successful students. In addition, there is an opportunity to receive education remotely. This format is also very popular among students. 
Source: https://unsplash.com/photos/93W0xn4961g
OCAD University
To enroll in the university, you must provide documents on passed examinations and previous academic performance. Keep in mind that no more than two applicants can apply for one place. The academic year at this institution is divided into semesters. 
The cost of studying at the university is quite low – USD 20,000 per year. Besides, International Bachelor's Tuition will cost you from 36,945 CAD to 44,344 CAD. As for Domestic Bachelor's Tuition, you need to pay 9,075 CAD – 10,890 CAD.
Summing Up
Don't let any obstacles like low income or high tuition fees destroy your dream of getting a degree in Toronto. We hope this article was useful for you, and now you have a clear plan of action to make this dream a reality. Good luck!