While recently trying some Toronto and Ontario beers for a future post, I came across a beer that was started by 4 friends here in Toronto. Ace Hill is run by brewmaster Blake Anderson, former lawyer, MBA and CEO Mike Wagman, restauranteur and club owner Richard Lambert and marketing expert Noah Gill.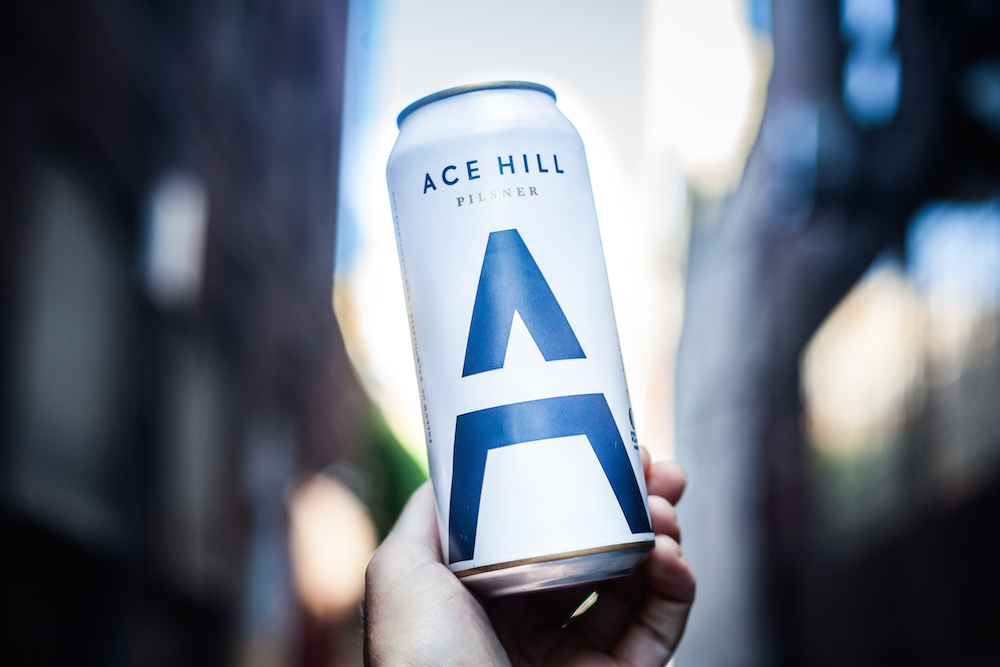 In only 6 months, Ace Hill's pilsner is being served in over 175 bars, restaurants and nightclubs/music venues. They are also available in the Beer Store and all Loblaws and Sobeys that sell beer. They plan to enter the LCBO soon. During Luminato, they were the sole beer to be sold at Le Pavilion restaurant that took over the Hearn Generating Station's control room.
It all began with brewmaster Blake Anderson who was brewing in his house for years in his free time. When his skill became refined, he started to get acknowledgement with National beer awards. At this point, a group of his friends in startup, hospitality and marketing decided to pool their knowledge and experience to take his brew to the next level.
"We loved the quality and care of craft beers, but found that many were too heavy or exotic to be enjoyed time and time again. We wanted a perfectly simple premium beer that could always hit the spot – and that's why we created Ace Hill" says Wagman, whose passion for building quality brands has him spearheading the operation.
Richard Lambert is part of many ventures in Toronto including Parts & Labour, Dog & Bear, P&L Burger, P&L Catering, The Hoxton and an unannounced bar coming soon. As the man in charge of licensee sales, Richard believed there was a big gap in the market for this type of product and brand.
Noah Gill has worked on marketing campaigns for international brands and artists like Red Bull, Skrillex and Mill Street Beer. He loved the idea of an easy-drinking, craft-quality beer and joined the team to help bring it to their targeted audience.
The combined experience seems to be working with growth being quick and the public's response positive.
The company is also making an early commitment to the environment. As a member of '1% for the Planet', they are currently donating 1% of all sales to local clean water initiatives.
Learn more about Ace Hill on their website.