Are you looking to unearth luscious food festival favourites this summer?  One of Toronto's most beloved culinary festivities is coming back this summer from August 12 to 28, 2022.
The brandish of cuisine will embolden more residents to feast and celebrate the city's diverse culinary landscape. We all know an exceptional meal connects people from all walks of life, integrates culture, and an elemental part of our lives.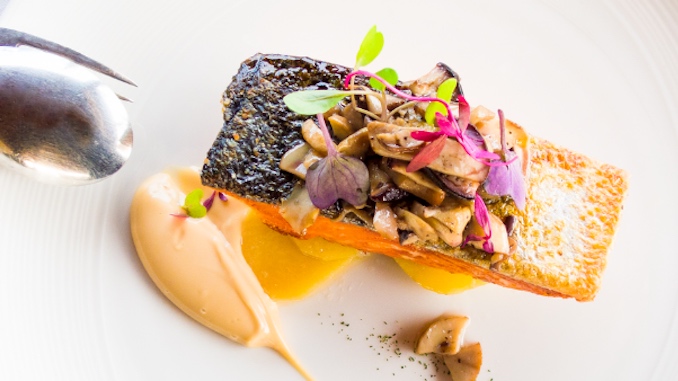 Summerlicious is a free and amended program that aims to support Toronto's restaurant industry in economic recovery and revival while instilling assurance in food enthusiasts to cautiously enjoy indoor and patio dining.
Originally starting in 2003 with many restaurants participating, the idea is to amplify the restaurant trade during the low season. Summerlicious was cancelled in 2020 and 2021 due to the COVID-19 pandemic. During this time restaurants had to also stick with takeouts and hybrid versions of events like Summerlicious.
The 17-day event will offer exclusive, affordable lunch and dinner options, including 3-course prix fixe menus which are offered at $20, $27, $34, $41, $48 or $55 for lunch and $25, $35, $45, $55, $65 or $75 during dinner time (taxes, beverages, and gratuities not counted).  The food festival will also showcase the masterly artistry of chefs in the city.
With over 200 top restaurants participating in this food felicitation and about 200,000 meals to be served, this is one unexcelled event that you don't want to miss. According to a news release published  by the City of Toronto, the event will assist with protecting jobs, contributing to the growth and sustainability of the food industry's workforce. Among other things,  Summerlicious will help drive business and generate essential revenue to Toronto's restaurants.
As anticipated, Summerlicious will hold in August. And significant changes have been made to accommodate all restaurants. Waived fees for all embroiled restaurants will be considered. Restaurants can also set menus and price points. Expect this annual event to parade flavoursome delicacies. At the inception of the program, participating restaurants served 7.9 million meals during promotion periods and brought about more than $353 million in economic activity. This golden goose summer event will enable restaurants to attract about three or four times more diners. Again, you don't want to bypass a mixed bag of delightful, popular treats this season.
Just like Summerlicious, its akin winter event, Winterlicious will hold during two weeks in January to February. Foodies will also have an opportunity to explore international and trendy cuisine from Japanese, French, Middle Eastern, national Canadian, and many others. If you are ready to experience a gastronomic festival, a champion feel of high-quality refreshment will be waiting for you.
A food festival is a great place to interact with new people, learn about a myriad of meals, bolster a good cause, and support the community as a whole. One could also sample new recipes and enjoy healthy dining. So come ready in your summer outfits, with your date(s) and enjoy the food-filled adventure in your own city.
For more information on Toronto's main summer foodie event, check here.