The inaugural Toronto Bakers Market will officially launch this month on Sunday, June 26th in Toronto. The event will take place in the Leslieville neighbourhood at the Ralph Thornton Centre (765 Queen St. East).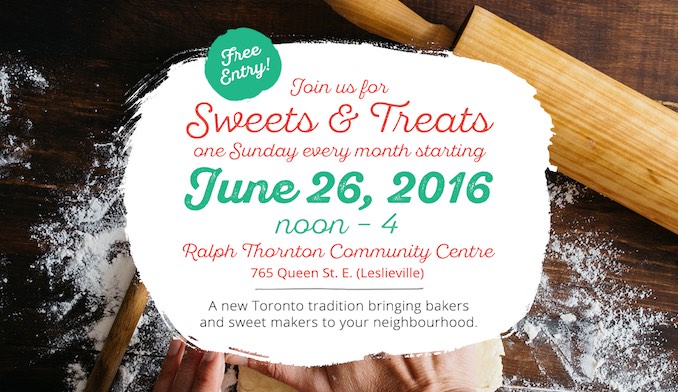 The market was founded to shine a spotlight on some of Toronto's finest baked goods, tasty creations and custom-made treats. One Sunday a month, the Toronto Bakers Market will host vendors from around the city who will be selling their organic fresh bread, gourmet cookies, cakes and macarons as well as raw, vegan and even gluten-free options. Admission to the market is free and it runs from Noon – 4pm.
Upcoming markets are scheduled for Sunday June 26, Sunday July 24, Sunday August 21 and Sunday September 18.
Here is a list of vendors that will be participating in the June Market.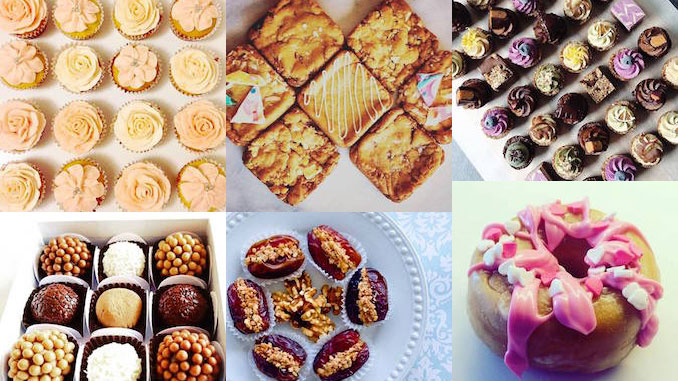 JUNE 2016 VENDORS & INSTAGRAM ACCOUNTS
Annie's Oven
Cupcakes and cakes
@anniesoven
Fine Spun Cakes
Cakes and pastries
@finespuncakess
Chill Pops
Hand crafted frozen juice pops
@chillpopstoronto
Unbaked Cake Co.
Raw, vegan desserts
@unbakedcakeco
Peanut Butter Toronto
Peanut butter treats
@peanutbuttertoronto
Clarke's Bread
100% organic bread
@clarkesbread
Cuetti
Cookies
@cuetticc
Hannah Baigent
Gourmet popcorn
Notorious VEG
Gluten-free, raw desserts
@notoriousvegto
Craig's Cookies
Gourmet chocolate chip cookies
@craigscookies
Holy Cannoli
Cannolis
@holycannolito
Mila's Splendid Sweets
Low sugar and gluten-free
@milassplendidsweets
A Pun in the Oven
@apunintheoven
Walker Freeman
@goodbakerytoronto
Anna Care
Macarons
@cheatdaymacaron
I Be Baking
Assorted baked goods
@ibebaking
Healthy Genie
Date-infused snacks, raw and vegan
@healthy_genie
Caked Up Chicks
Cakes, cupcakes, cakepops
@cakedupchicks
Chocollata Gourmet
Brazilian Brigadeiros
@chocollatagourmet
Sparkplug Coffee
Coffee
@sparkplugcoffee
Pass The Cookies
Custom cookies
@pass.the.cookies
Eat My Shortbread
Shortbead treats
@eatmyshortbreadcompany
Sugar Rush TO
Nut-free baking
@sugarrushto
Miss Bailey Brown Chocolate
Hand made truffles
@missbaileybrownchocolate
Monkey Butter
Gourmet flavoured, all organic peanut butter
@monkeybutterpb
Bree Hoppe
Raw, gluten-free, sugar-free, vegan treats
For more information on the Toronto Bakers Market, please visit their website.