My name is Nina Platiša, also known as LEVELSEVEN, I was born in Belgrade, Former Yugoslavia and I'm currently based in Guelph, Canada. I've moved around a lot having previously lived in Vancouver and London UK, but Toronto is where I spent most of my adult years: studied Performance Production and Philosophy at Ryerson University, met my now husband (Charlie) at the Eagles Club on Elm St., and began writing music in the old Ryerson Theatre School dance studios on Gerrard St. There are two main strands to the music I make.
My new single I Wove A Garment For You was released under the moniker LEVELSEVEN – I'm the songwriter, vocalist and producer of music spanning the electronic, pop, and R&B genres. Secondly, as a lifelong pianist and composer, I create solo piano works. With the generous support from the Canada Council for the Arts and Ontario Arts Council, I'm currently creating Za Klavir: For the Piano, a collection of 24 original compositions blending minimal, contemporary and classical roots with elements of Balkan folk.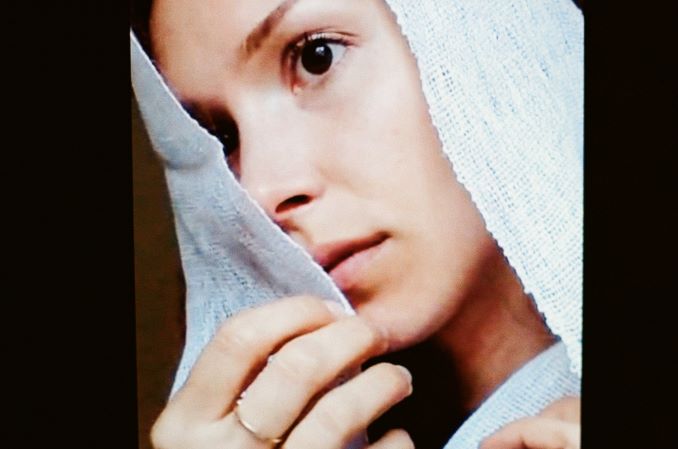 Name: LEVELSEVEN (aka Nina Platiša)
Genre: electronic, pop, and R&B genres
Founded: 2019
# of Albums: 0
Latest Release: I Wove A Garment For You (single)
Latest Single: I Wove A Garment For You
Latest Video:
Favourite local Restaurant:
Mitzi's Cafe on Sorauren Avenue – Charlie and I used to live a few blocks away and this was our favourite breakfast/brunch spot especially in autumn when the patio was still open.
Favourite band as a teenager:
The first band that comes to mind is Jefferson Airplane but I went through many different phases and listened to and loved a variety of artists and genres during this period. Others I can think of off the top of my head: Janis Joplin (Big Brother and the Holding Company), Al Stewart, Bob Dylan, Pink Floyd, Feist, Alexisonfire, The Blood Brothers, MGMT, CocoRosie, Iron & Wine, Missy Elliot, Mariah Carey… like I said, MANY different phases. I was also in the thick of completing my piano training and listened to a lot of Chopin.
Favourite band now:
Always changing but I've been listening to A LOT of Robyn – the Honey album in particular.
Guilty Pleasure Song:
Still listening to New Rules by Dua Lipa… but when it's that good does it even qualify as a guilty pleasure…
Live Show Ritual:
I haven't played live as LEVELSEVEN yet but I can see a glass of whiskey coming in handy.
Favourite local artist:
Feist – I once saw her come out of an apartment on Queen Street many moons ago and was giddy with excitement. She's too cool for school.
Sneaky Dees nachos, pasta from Terroni or a superfood salad from Fresh?
I'll almost always choose pizza over pasta so I'm going to go with pizza from Terroni.
Queen or College St?
Is this even a fair question?  I sometimes house sit for my friend Julia who lives near College so when I'm there, I'm more "College" bound. If I'm just coming in for the day, I like to walk along Queen Street, have a peek in at Craft Ontario, get a coffee and take my dog Miša (Misha) to Trinity Bellwoods.
Trinity Bellwoods or High Park, Riverdale or Kew Gardens?
Before we moved to London, my husband and I lived in Roncesvalles. We moved there to be near High Park so it holds many fond memories for me. When we come in for a quick visit our dog gets her squirrel chasing fix there.
EP or LP?
Doesn't matter to me if I love the collection of songs.
Early bird or night owl?
Night owl.
Road or studio?
Studio.
Swiss Chalet or Roti?
Roti.
Where can we follow you?
Any shows or albums coming up? 
I'm currently working on composing 24 original pieces for the piano. Hoping to record and release these sometime in 2022.