There's no better way to travel outside of Toronto than by traveling for free. That's the beauty of air miles. These air passenger loyalty programs are designed to reward frequent fliers and shoppers with air miles for their continued custom. You might not know it, but some air miles schemes can help you rack up miles for spending that's entirely unrelated to flying. That's right, you don't just have to earn air miles by booking more flights, there are plenty of ways you can accumulate fast air miles if you want to keep the cost of your next overseas flights down in 2020.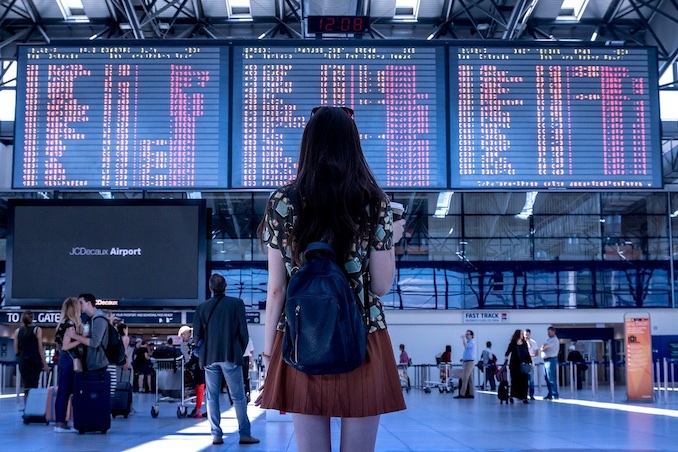 First and foremost, apply for an Air Miles credit card
You might not be aware that some of the credit cards available to Canadian travellers today can take you pretty far, especially when it comes to air miles. Take some time to compare the best credit cards in the market to find a card that gives you air miles welcome bonuses and the best air mile rates per dollar spent. You'll find that the American Express Air Mils Platinum Card compares very favourably, with cardholders capable of racking up one air mile per $5 spent at standalone stores, restaurants, and gas stations across Canada.
Be sure to meet the minimum spending requirements
Whichever air miles credit card you eventually choose, be mindful that most cards come with a minimum spending requirement before you can earn any air mile bonuses. This is usually a monthly minimum spend, although there are a select few that don't require minimum monthly spending and instead ask for an upfront fee.
Strategize your consumer habits
If you are deadly serious about racking up air miles in 2020, be sure to get clever with your spending habits. There are some grocery chains that partner with air miles credit cards and offer air miles points bonuses on different items each week. If you are smart and look ahead to the next bonuses and deals, there's nothing stopping you from accumulating dozens of miles every time you do a family shop. Some retailers – online and offline – will also launch bonus promotions that can not only give you discount items but double or even triple air miles too. Safeway is one such retailer that's well-known for partaking in such promos.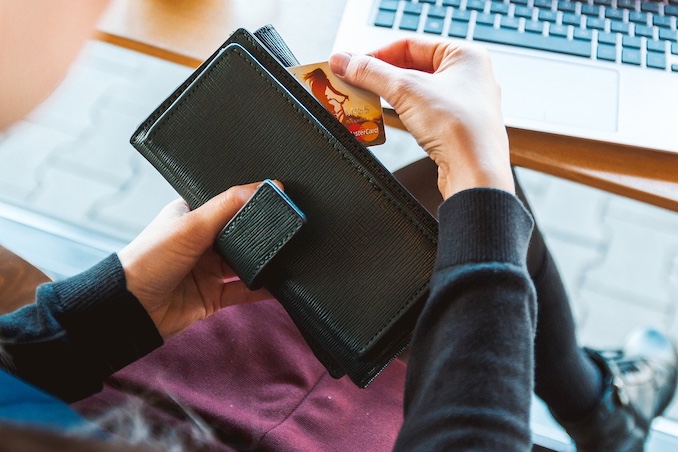 There are also days when retailers that partner with card providers offer 'multiplier days'. This is where consumers can earn as much as 20x the normal number of air miles on specific products. Although bear in mind that multiplier days are a rare breed and you shouldn't rely on these throughout the year.
Take advantage of points bonuses for competition sign-ups
It's important to keep in mind that many major airlines and partner hotel chains also dish out air miles and air mile bonuses just for signing up to competitions and surveys. It might seem pointless and time-consuming filling out surveys for just a couple of hundred air miles but it all adds up if you can do this several times over the course of a year. Some loyalty programs even send out surveys to members via email which can be completed regularly, earning them "e- dollars" that can be redeemed for genuine air miles in the process.
You can also get points bonuses on your first purchase using an air miles credit card. Some providers will give you a welcome bonus of hundreds, if not thousands, of miles which could be enough for a couple of short-haul flights internally or into the US.
Buy air miles at discounted rates
It also makes sense sometimes to take advantage of discount air miles and buy them outright with cash. Although this might sound strange, some programs have been known to give out bonuses worth up to 135% on bought miles. There's often a maximum number of miles one can buy during these discount periods, but it can be a great way to accumulate miles and eventually
get high-value flights for much cheaper than booking them outright. Nomadic Matt recommends this method for all air travellers. Although this way means you don't get flights for free, you can upgrade your cabin class for much less than you would normally have to pay.
Always fly with partner airlines
Last, but by no means least, if you do choose to spend money on flights to try and rack up the air miles, be sure to do so with partner airlines. When you choose a frequent flyer program, be sure to find out which airlines are eligible for each program and choose the one that includes the carriers you use the most. It's no use signing up to what looks like a good program, only to find that the carriers included don't fly out of your local airports. There are some programs that have dozens of airline partners, such as Aeroplan, which incorporates Air Canada and other 27 carriers in the Star Alliance.