Wu-Tang: The Saga Continues is now available for pre-order. Fans who pre-order the album will immediately receive the bonus track Lesson Learn'd which features Inspectah Deck, Redman and Mathematics. The Saga Continues album will be released on October 13, 2017 and has RZA as its executive producer. Creative production for the album was done by Wu-Tang's longtime DJ Mathematics.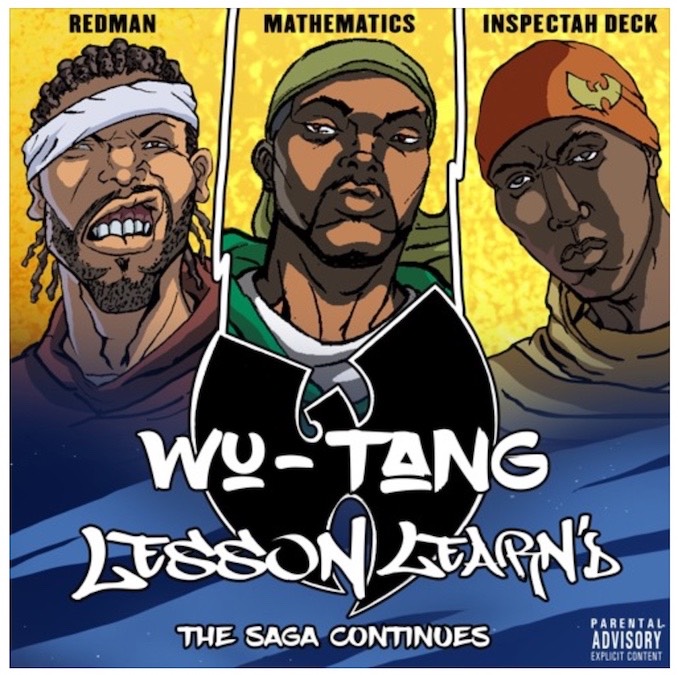 The first single, People Say, is already out and features Method Man, Raekwon, Inspectah Deck, Masta Killa, and Redman.
The new Wu-Tang album will be released by 36 Chambers ALC, a lifestyle company founded by RZA and Mustafa Shaikh to house innovative efforts in the music, art, fashion, and literary spaces. Wu-Tang: The Saga Continues will be the inaugural music album to be released by the company.
The 36 Chambers ALC fashion arm, 36 Chambers menswear, is also prepping for a launch with their new vegan accessories line, The Pineapple Collection, which will be released in the next few weeks.
Take a listen to the newly release track.
WU-TANG: THE SAGA CONTINUES TRACK LISTING
1. Wu-Tang The Saga Continues Intro feat. RZA
2. Lesson Learn'd feat. Inspectah Deck and Redman
3. Fast and Furious feat. Hue Hef and Raekwon
4. Famous Fighters (skit)
5. If Time Is Money (Fly Navigation) feat. Method Man
6. Frozen feat. Method Man, Killa Priest and Chris Rivers
7. Berto And The Fiend (skit) feat. Ghostface Killah
8. Pearl Harbor feat. Ghostface Killah, Sean Price, Method Man, RZA, with John Ginty on organ and Gary Foote on bass
9. People Say – Wu-Tang Clan feat. Redman
10. Family Skit
11. Why Why Why feat. RZA and Swnkah
12. G'd up feat. Method Man and R-Mean
13. If What You Say Is True – Wu-Tang Clan feat. Streetlife
14. Saga Skit feat. RZA
15. Hood Go Bang! feat. Redman and Method Man
16. Make Time feat. Ghostface Killah, RZA, Cappadonna and Steven Latorre
17. Message
18. The Saga Continues Outro feat. RZA
Listen to the previously released "People Say"
TOUR DATES
September 22 – Raekwon – Tulsa, OK – The Vanguard
September 24 – Raekwon – Dallas, TX – Gas Monkey
September 25 – Raekwon – Austin, TX – Antone's
September 26 – Raekwon – San Antonio, TX – The Korova
September 6 – Raekwon – St. Paul, MN – Amsterdam Bar & Hall
September 7 – Raekwon – Los Angeles, CA – Globe Theater
October 8 – Ghostface Killah – Atlanta, GA – Georgia Freight Depot
October 21 – Ghostface Killah – Chicago, Il – Navy Pier