With the warmer weather approaching, you are going to want to get out and try some of the great neighbourhood eats that the city has to offer.
Victor restaurant on Mercer Street recently invited me to try their menu that will be catering to the ever growing neighbourhood that surrounds the establishment in the city's downtown core.
"Looking forward, our patrons can expect a more casual approach to our food with a strong focus on flavour and accessibility. My goal is to make Victor not only a great hotel restaurant that caters to guests who want a little comfort food after a day of travelling, but also make it a familiar neighbourhood spot where you can come in after work, relax, have a great meal and a glass of wine. I'm extremely happy to be part of the new direction here at Victor." Chef Lanny Macleod.
Enjoy some classic comfort food in a relaxed atmosphere. Victor will also have daily specials offered at a great value. Here are a few of the things I got to try.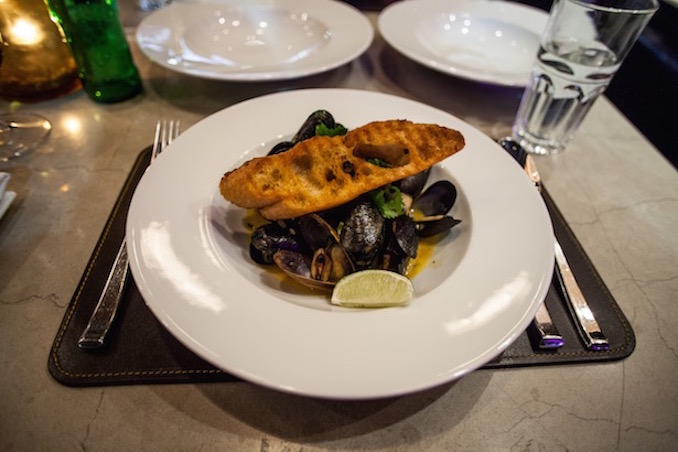 We started off with a simple appetizer. The Amuse Bouche corn arepa with spicy banana jam. Then, one of my favourite comfort foods – a bowl of PEI mussels in a curried cream IPA sauce served with slices of garlic toast ($16). Victor has a good taste of surf and turf available. Our final appetizer were their crab cakes with fennel slaw and remoulade ($16).
On to our mains.
I loved this dish. Great to share and full of flavour, the pan-seared gnocchi with brown butter mushrooms, sage and pecorino cheese ($20) is sure to please your after work crowd.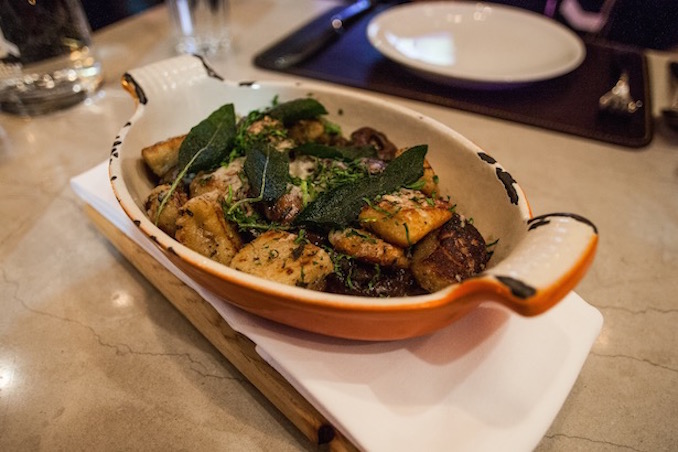 Victor Restaurant also has select pasta dishes. We were treated to the Strazzopreti Pasta with braised short ribs and tomato ragu ($22). There are no shortage of hearty dishes.
For our desserts we tried a selection. The first was the Dark chocolate mousse cake with mascarpone cream, orange marmalade, cocoa caramel and chocolate crumble.
Also available is the Vanilla Panna Cotta, Blueberry Meringue Micro Sponge Cake and the Almond Frangipane Tart, Caramelized Apples, Apple Gel, Dulce de Leche Ice Cream.
For more information of the restaurant and their menu, visit their website.
Facebook: https://www.facebook.com/victorrestaurant
Twitter: https://twitter.com/victorlounge
Instagram: @victorlounge