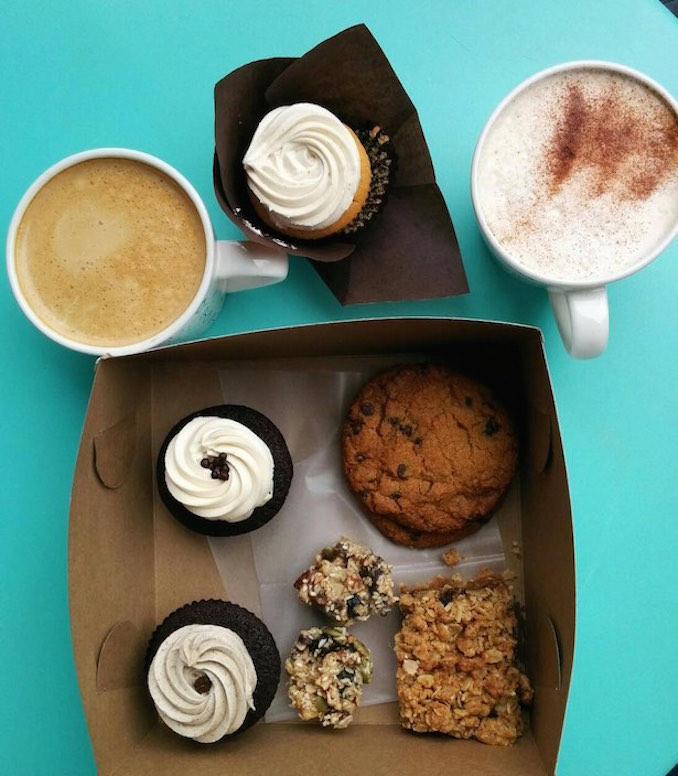 Spring is in the air, the sun is in full bloom, and Toronto's Almond Butterfly has spread its wings and is more alive then ever. Located at 100 Harbord Street, it's been almost a year since Melody and David opened up their gluten-free bakeshop and espresso bar.
When my roommate told me about this new spot, the name rang like Christmas morning in my head. Almond Butterfly. How elegant.
The combination of almonds (an ultimate paleo snack staple) and the butterfly pull-up (a fitness technique that is practiced within the CrossFit community); the name in itself is a mandate of what Melody and David stand for – health. And with priority to taste, the quality of their food is something that they are accredited for.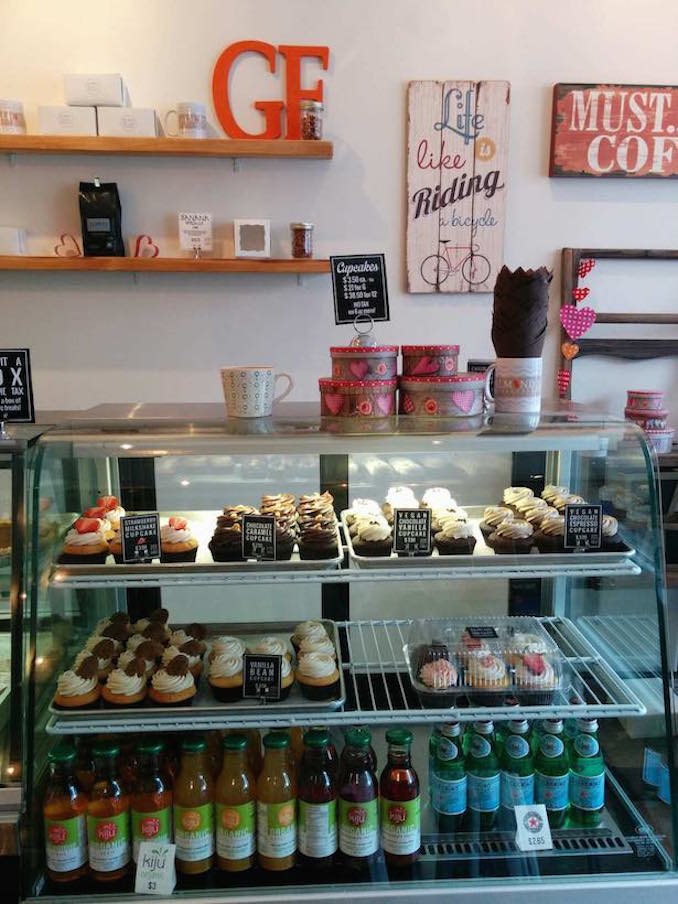 I took a hike down Spadina and met the courteous couple that hooked me up with some of the best vegan confections that I've tasted in the city. Three cupcakes, two chocolate chip cookies, a date square and two coconut clusters that were packed with dried fruit and nuts – I washed it all down with an almond milk latte and rolled myself home with absolutely no regret.
Melody, who has been gluten-intolerant for a decade, started baking paleo treats for her CrossFit friends in Montreal. Passionate about conditioning the body through exercise and food, she mastered the art of baking without gluten, refined sugars and dairy, and won over the hearts and stomachs of her peers. Her clientele grew, and after three-years of baking out of her home, she made her dreams of owning a café a reality by moving to Toronto and opening a storefront.
"People assume that being gluten-intolerant is a consequence," said David. "But actually, baking with naturally gluten-free ingredients, like coconut and almond flour for example, not only add nutrition to what we make, but it tastes better compared to all-purpose flours." I couldn't agree more. Rich and packed with flavour, their menu options, from custom made wedding cakes to sandwiches, set the bar high for vegan, vegetarian and paleo food in Toronto. Take it from me, seriously.
Every seat in the comfortably set café was occupied, but its bustle seemed non-existent, as the relaxing space felt like a home. Almond Butterfly Gluten Free Bakery is a wonderful spot to window-gaze, and the heavenly food, coffee and good people will put any pressures of the overloaded city to rest.