I was joking around yesterday with a few artists at the One of a Kind Show and how the Spring show is more for me while the Christmas show is all about gifts for others. Maybe that's just me…and I can't help myself!  While it's also a good time to find great gifts to stash away for Mother's Day, Father's Day and weddings, it's a show that definitely gives me a chance to refresh on items.
While there are many vendors across here from across the country there are a few artisans that are based in Toronto and here are just a few that are definitely worth checking out…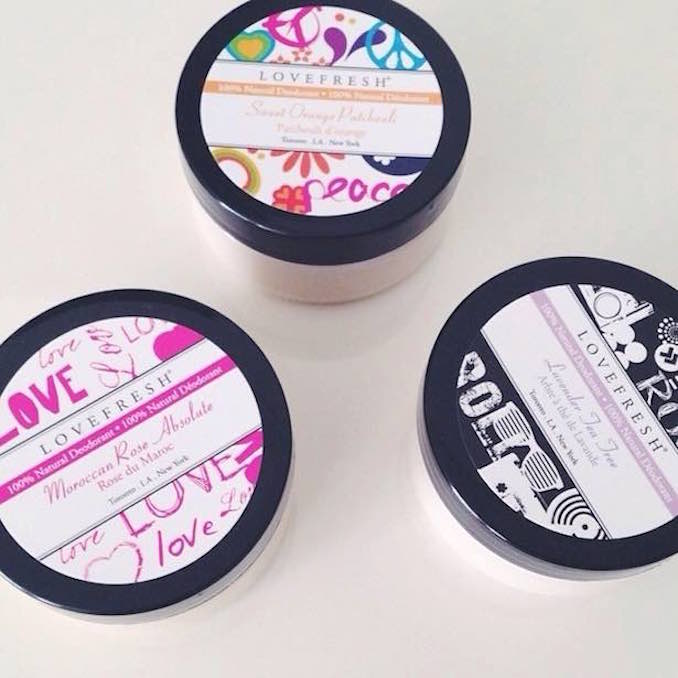 LOVEFRESH:  Owner Stacey Davis is super sweet and she's so approachable with her line of all-natural and luxurious body products. Fresh smelling scents like Key Lime Coconut, Pear, Pink Grapefruit and several others are there to tempt you. The line includes sugar scrubs, natural deodorants, lotions, washes, and body butters. Luxurious to the touch and knowing the ingredients are top tier is what makes this local line highly sought after across the country. Don't want scented? That's okay…go for the "naked" line.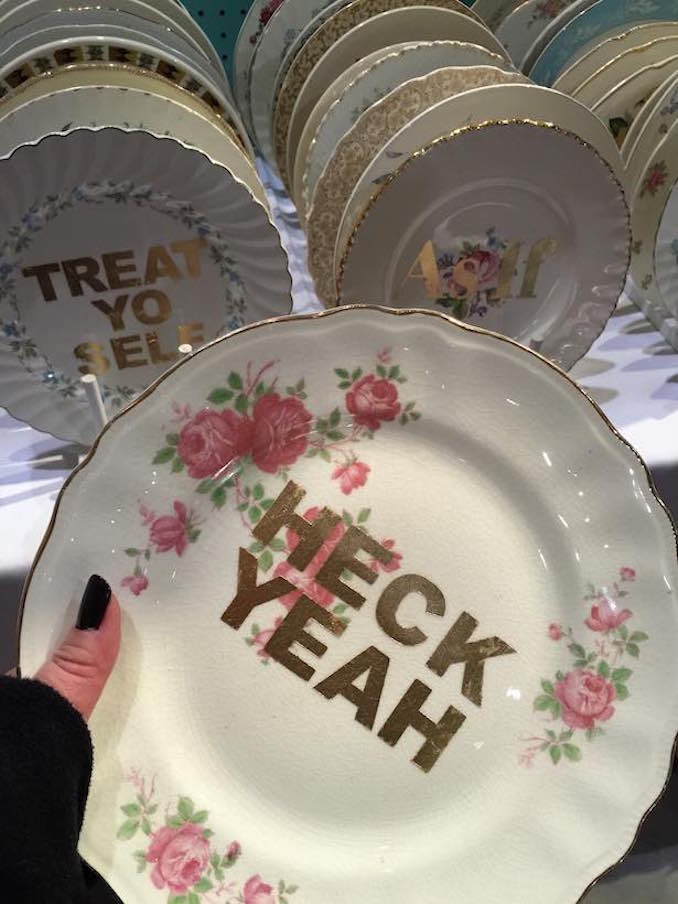 A SWEET ESCAPE:  Art Director, Graphic Designer, blogger and Etsy artisan Melissa steals our hearts with her vintage plates are repurposed into modern cool wall art with awesome expressions like "Heck Yeah" and "Treat Yo Self". Scouring the vintage finds for the right size plates and right prints is just part of the fun Melissa tells us. Her gold leaf lettering is totally on point.  Melissa's booth is located in the Etsy zone at the show.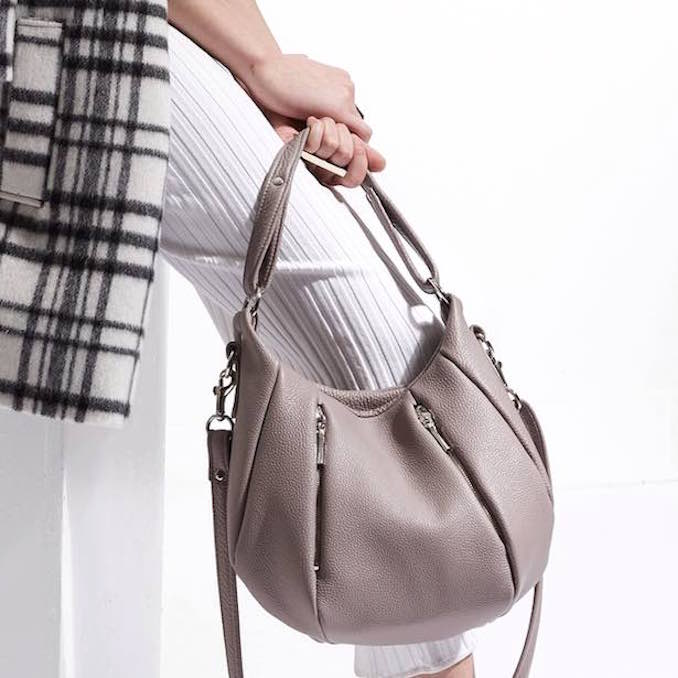 OPELLE CREATIVE:  A couple years back I had purchased my first handbag from Opelle at this show. A pebbled whisper lilac with an edge – hardware studding along the handle. Designer Amy Malcolm has a multi-disciplinary background of formal and non-formal training in arts and textiles. Each Opelle handbag is individually handcrafted in small batches in her Toronto studio where she continues to be involved in the process from conception to delivery. The designer works with local distributors to source tanneries in Italy, Germany and Spain. The materials are hand selected for quality and character.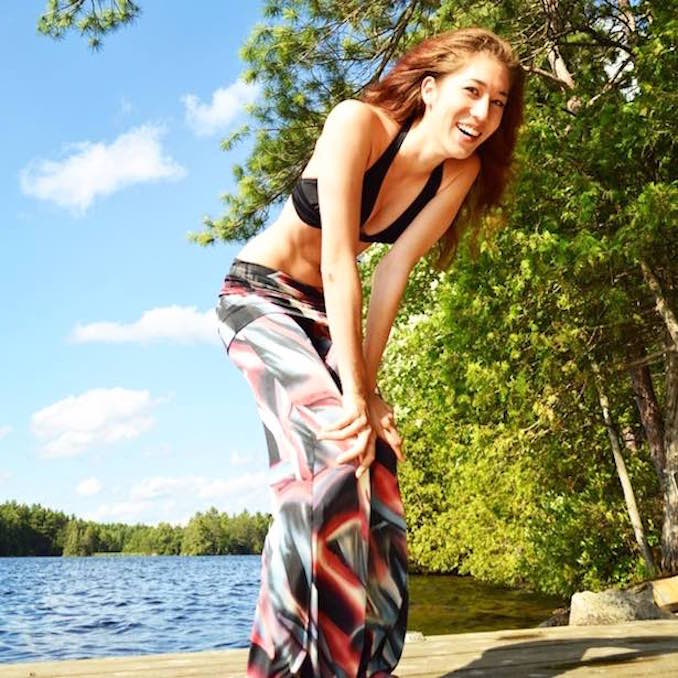 DIANE KROE:  The philosophy behind this travel clothing line is "Have Fun and Travel Light" and each piece is designed to give the wearer many options and looks. The Origami  piece morphs from a sleeveless dress to a beach cover, tunic, top, and off the shoulder. The Butterfly Wrap takes you easily from covering chilled shoulders on the airplane to a great evening dress. Bonus points for the easy care fabric she's sourced. Popular amongst travellers who want to look stylish and timeless without the hassle. Diane's line is flattering on many shapes and sizes. How to instructions are available online. Prints and colours will never go out of style.

GRAYDON CLINICAL LUXURY:  Skincare products are available for the entire family in mind here. Graydon has a passion for ingredients that "feed our skin" but she also has a desire to create plant-based products that are as luxurious as any mainstream luxury  brand. Her products are beautiful inside and out. She takes pride in giving personalized customer service and is known for taking the time to explain her goods and understanding your needs. Graydon sources bioavailable Canadian grown ingredients that are organic when possible. We love the "Monsters Away Before Bed Spray" that's great for kids to settle into a good night's sleep (okay, I like it too) and her "Green Cream" that she calls a "salad for your skin".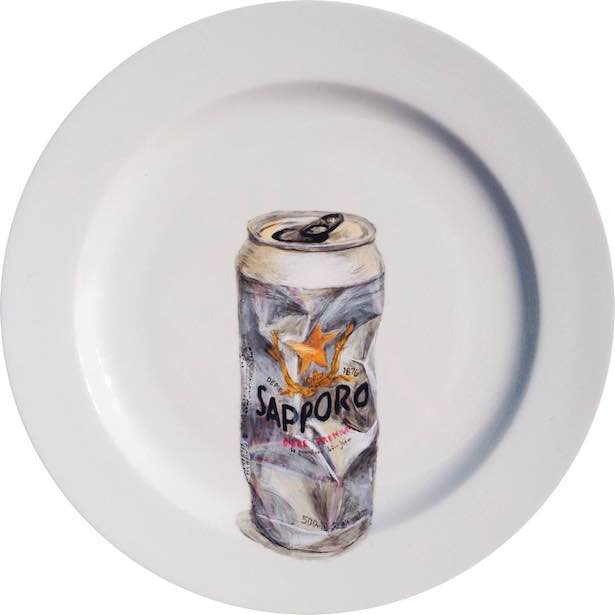 CRAZY PLATE LADY:  Jacqueline Poirier's painted plates are incredible works of art. Her passion  in arts came at a young age and carried through as she's a graduate of OCAD. She's now a resident artist at the Ritz-Carlton Hotel in Toronto. She's known for taking subjects from pop culture, every day objects, animals, people and painting them onto clean white plates or glass plates that serve as her canvases. The results make everyone smile. Yes, even the Ikea Monkey is featured.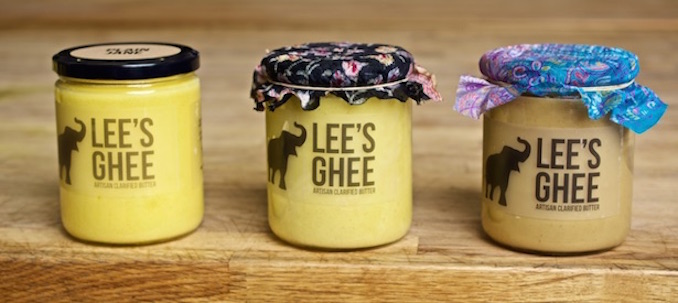 LEE'S GHEE:  Every foodie must visit this booth. The organic ghee company specializes in a variety of natural flavours of gee inspired by Ayurveda. Ghee is the purest form of butter (aka clarified butter) that removes milk solids, moisture and impurities from butter on a very low temperature. This process makes the butter easier to digest and is commonly used in India as a cooking oil. Lee, a former international model, took a break from the busy lifestyle to reconnect with nature and spent months working on organic farms which lead to an opportunity on a biodiversity farm in rural Northern India. This is where she discovered and learned about ghee and the health benefits. When she returned home she started creating her own line of ghee.
The One of a Kind Spring Show features many artists from across the country and is now open until March 29th. The show is located at the Direct Energy Centre, Exhibition Place. The show includes hands-on art activity stations for families, seminars and guest speakers.