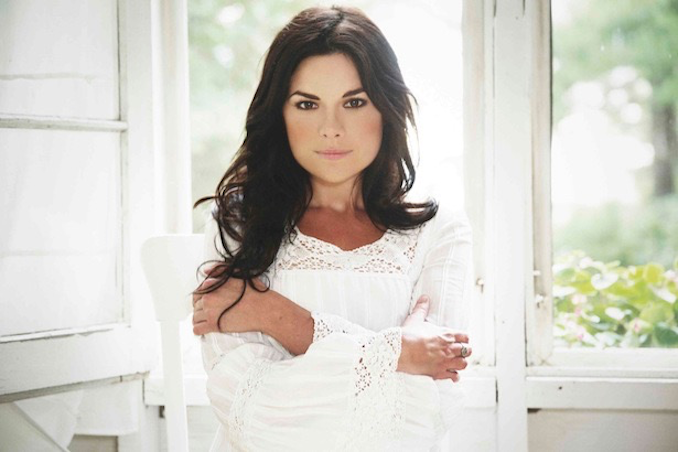 Honest, quirky and infused with country-roots describes the heart of singer/songwriter Whitney Rose's new sophomore record, Heartbreaker of the Year. Produced by Raul Malo (The Mavericks) and recorded in four days at Revolution Studios in Toronto, the album also features Jay Weaver (Mavericks, Dolly Parton) on bass, Nichol Robertson (Devin Cuddy Band) on guitars, Jerry Dale McFadden (Mavericks) on keys, Paul Deakin (Mavericks) on drums, Burke Carroll on pedal steel, and Drew Jurecka on strings. The album will be Rose's second on Cameron House Records, an offshoot of the legendary Toronto club, made famous by Handsome Ned. Heartbreaker of the Year won us over with Rose's talented voice and upbeat country twang. Our favourite tracks include 'Little Piece of You' and 'Heartbreaker of the Year.'
I had the chance to chat with Whitney Rose about her new album and all the things she loves about our awesome city.
Congrats on the new album. Tell us about the recording process.
Well, thank you! I'm really excited for this one. I'd like to say the recording process was a whole lot of blood, sweat and tears but really that phase was probably prior to stepping through the studio doors. I recorded most of the album with Raul Malo of the Mavericks, a few of his band mates and my guitar player Nichol Robertson at Revolution Recording in Toronto's east end. It's hard to say how it happened, but somehow it was just a relaxed- dare I say FUN- recording session. My management worked really hard to ensure that everything ran smoothly schedule-wise and the musicians are so professional, so talented, and so lovely. It may have just been the perfect combination of the perfect people for the job. Don't get me wrong though- they were long days and everyone worked hard.
Interesting album title. Do you see yourself as a heartbreaker?
Ha! No. 'Heartbreaker of the Year' is a track on my record, and when it was suggested to me that it be the title of the album I was initially very against it, for that very reason- that people would assume I was calling myself a heartbreaker. I guess having my giant face next to those very words on the album cover won't help my case… but the song is about a heartbreaker, written from the perspective of the heartbroken.
Check out a live version of the title track below!
Were the songs on the new album a collection you've written over the years or were they created over the past little while? 
The earliest song composed for Heartbreaker was in 2013 and the newest composition was just a few months before we began recording. So pretty fresh.
Do you prefer performing solo or with a band?
Full band. And if a smaller sound is required for a specific show I'll perform as a duo.
How long have you been playing music? What keeps the fire going?
I've been singing and have loved music since before I can remember, but I didn't start writing my own music until about five years ago and that marked a big change in my life. I've always loved to write…in a journal, fictional short stories- that kind of thing. I started a novel once but I didn't finish it and likely never will. So, having always loved music and having always loved writing I was like a kid in a candy store when I finally realized I could combine the two. I discovered a whole new side of myself, and an incredible outlet that can't be taken away from me and I will treasure it for the rest of my life.
Do you incorporate any covers in your current live set?
I do, and I love playing covers which is a blessing because they're pretty essential to round out my live show. If you're playing a late night club gig and you're the only band on the bill you sometimes have to play from 10 pm to 2 am and I simply don't have that much original material.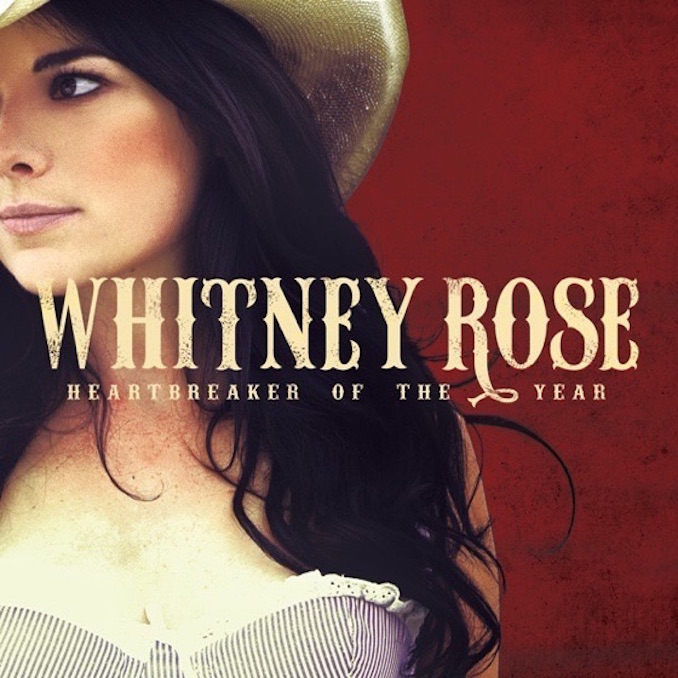 THE TRACKLIST
01 – Little Piece Of You
02 – My First Rodeo
03 – The Last Party
04 – Only Just A Dream
05 – Heartbreaker Of The Year
06 – Be My Baby
07 – The Devil Borrowed My Boots
08 – Ain't It Wise
09 – Lasso
10 – Tear In My Beer
If you had to collaborate with one Toronto band, who would it be and why?
The Sadies. Because they are brilliant, they put on an incredible live show, and maybe it would make me cool by proxy.
What's your favourite song you've ever written?
One of the first songs I ever wrote. It's called 'Go Lightly' and it will likely never see the light of day.
What do you do when you're not doing anything musical?
I think about the next opportunity I'll have to do something musical.
Top 3 artists that have inspired you?
Dolly Parton, Judy Garland, Kitty Wells
Favourite place to eat in Toronto? 
I absolutely love The Whippoorwill in Bloordale. And Amico's in Parkdale is unassuming but very cool vibes and my favourite calamari in the city. You need to try it. Go with the pan fried option.
What do you think of physical vs digital album sales? Do you have a preference? Are CD's done?
As a fan of music, there is something very special about holding it in your hands and for that reason I will always buy physical copies of the records I want- be it on vinyl or CD. A lot of thought goes into the presentation of a physical record- it's an art in its own. As an artist, I don't really care in what form my albums are sold, as long as they're sold! That said, selling records at live shows is a really enjoyable part of what I do, because I usually get to meet the people who are buying them and getting to thank them in person means a lot to me. CDs definitely appear to be on their way out, but they're certainly not done yet. I hope not anyway- I just had a few thousand printed. Ha!
What is one thing people don't know about you that they wouldn't expect?
I played the upright bass when I was twelve. So that's technically my first instrument.
Rapid fire:
Sneaky Dees nachos, Hey Meatball spaghetti or a superfood salad from Fresh?
Of these three options, if I said anything other than Fresh I'd be lying. I realize this is boring, and for that I apologize.
Queen or College St? 
Queen all the way.
Trinity Bellwoods or Highpark? 
Trinity Bellwoods.
EP or LP?
LP.
Early bird or night owl? 
Would you believe I somehow manage to be both?
Road or studio?
Road.
What's next for Whitney Rose? 
The release of Heartbreaker of the Year at the Horseshoe Tavern on April 21st. That's what I've gotta focus on right now, which is a little difficult for one who likes to take three steps at a time…following that, it'll be touring the record across the Canada and following that, outside of Canada.