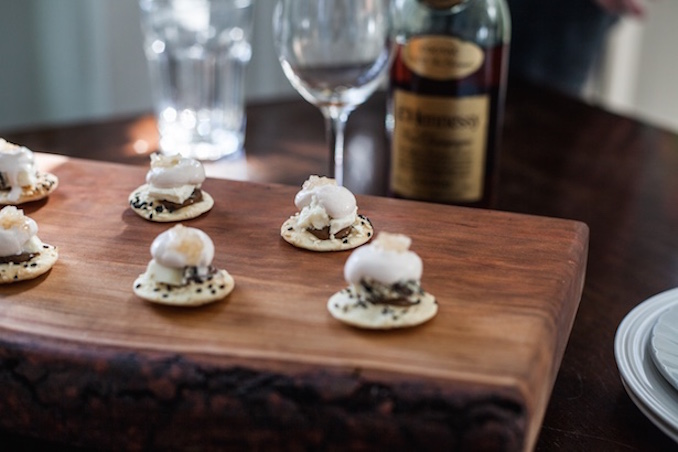 Grey Owl Goats Cheese – Walnut and goats yogurt espuma, anjou pear and earl grey raisin puree.
*Grey Owl is a Canadian surface-ripened goat's milk cheese produced by Fromagerie Le Detour in Notre-Dame-du-Lac, Quebec. It is named after revolutionary conservationist Archibald Belaney, fondly known as Grey Owl for his fascination with Native American culture.
With the warmer weather upon us, it is a great time to plan your summer events. I recently got treated to some delicious morsels from Chef and Owner of Provisions catering in Toronto, Kevin Castonguay.
Kevin met up with us at a home in Toronto where he gave us a sample of what an event catered by his company would taste like. The food was not only creative in taste and combinations but also in presentation and aesthetics. The use of a different style and colour cracker for each item was both great to look at as it was to eat.
Provisions prides itself on using seasonal and local ingredients as well as sustainable products so you can always count on top quality.
I took a bunch of photos of Kevin's creations to share with our readers. Kevin also included some captions for each.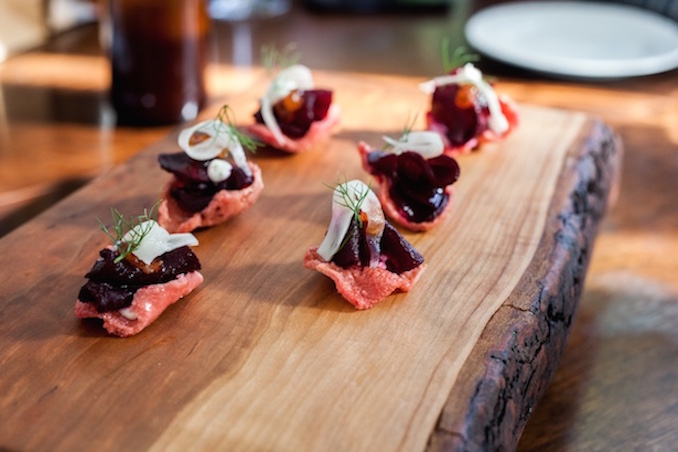 Beets and Fennel – Beet chip, rehydrated beets, crème fraiche and smoked salmon roe.
*Sustainable Canadian salmon roe from British Columbia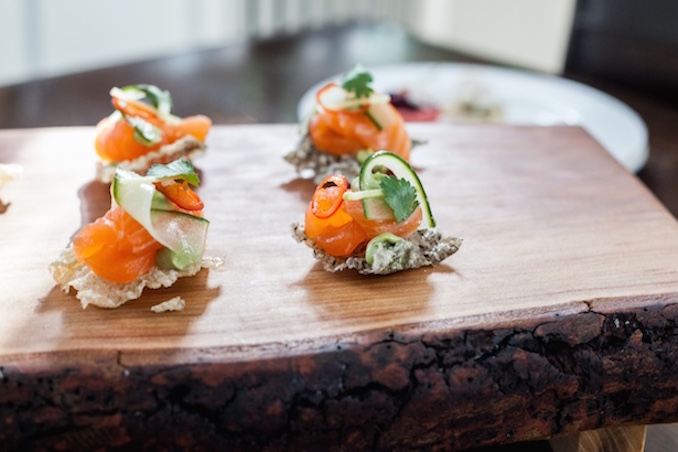 Organic Irish Salmon Sashimi – crispy salmon skin, avocado, anaheim chili and raw cucumber.
*Sustainable and organic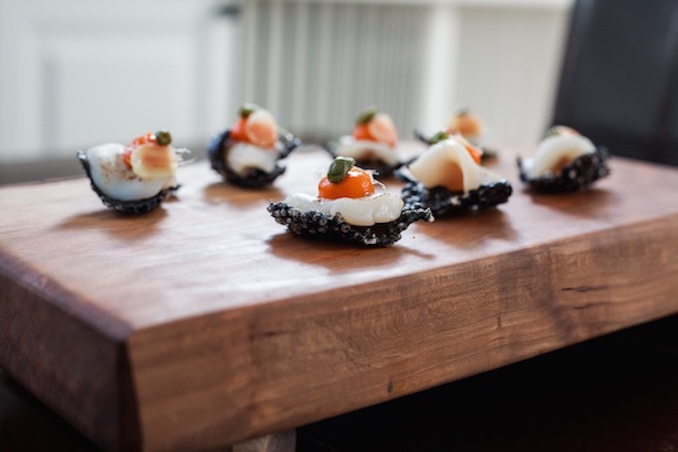 Torched Digby Sea Scallop – squid ink rice cracker, carrot and ginger, szechuan peppercorn and pistachio.
*Scallops from Digby, Nova Scotia. Town is famous for there scallop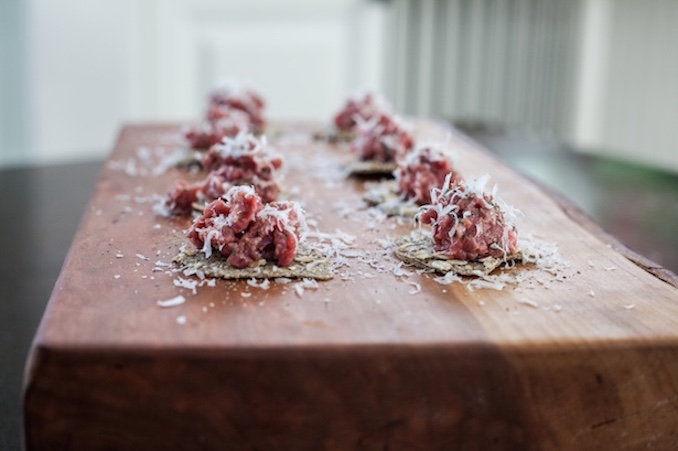 45 Day Dry Aged Raw Beef – multigrain raw cracker, kozliks mustard, parmesan cheese and chives.
*Cumbrae's dry aged beef from southern Ontario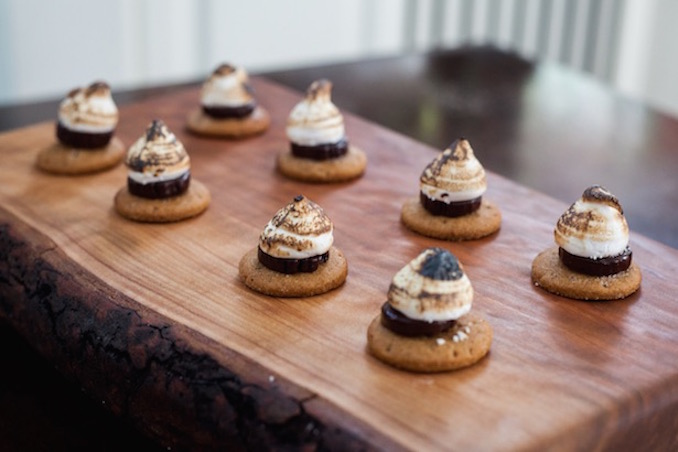 Torched Vanilla Bean Marshmallow – graham cracker, soma chocolate.
*Made from real vanilla bean and Toronto's own Soma chocolate
On Monday, April 20, 2015, Kevin will also be a part of the Almanac dinner which will include several Toronto chefs each preparing a course for participants. The event will raise money for The Stop Community Food Centre through ticket sales.
For more information on Provisions catering, visit their website.
For more information on The Stop Community Food Centre, visit their website.