Loyal fans of the British Monarchy are an unwavering bunch. Without a bat of an eyelash, it's easy to consume all things about the world's most famous family.  A sure thing, as one could say, when it comes to anything about the Royal Family and its every steps it takes whether in real life or played out in film, television and theatre. We've completely binged on Netflix's The Crown  — both seasons. Twice. So, it's no surprise that the international acclaimed play, KING CHARLES III has stirred much interest. It's now on stage at the CAA Theatre (formerly Panasonic Theatre) in Toronto until March 4, 2018.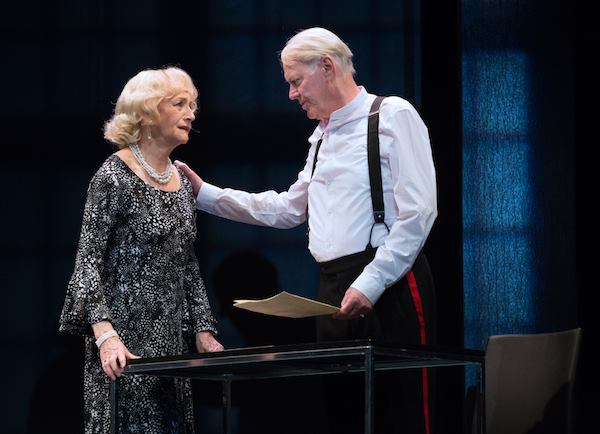 However, Mike Bartlett's  'Future History' story is a different approach than what we're use when it comes to anything to do with the Royal Family. Following the sold-out runs in London's West End and on Broadway, we pretty much anticipate  interest here as well.
The play picks up when the Queen dies and Prince Charles is destined to finally take his position at the throne. We expected the play to raise the question of whether or not the Monarchy still has a place in modern day society, but at the same time, we also want to know the possible future tabloid gutter news about Prince Harry and Meghan Markle.
As Charles makes his way to being crowned King, he makes a bold move and the country begins to unravel. But who steps into the forefront? Aside from Parliament heads, it's Catherine, Duchess of Cambridge. She has more influence than expected. After all, she will be future Queen. She's looking out for William's interests and encourages him to make a startling move.
What we found really interesting was the use of Shakespearean language in a future setting. The Duchess refers to William as "My husband…" when she is speaking directly to him really caught our attention as being peculiar, yet fascinating. We're betting she actually calls him "Wills". It was fun following along and catching some of this traditional language. By the way, Shannon Taylor plays a great Catherine (aka Kate Middleton) in a light that is definitely more assertive than what we've see on television. Is it off the mark? No, we certainly hope not. We think fans of the Duchess would hope that she's got a strong personality and sense of purpose than perhaps a traditional Queen in waiting.
While we don't get a glimpse of Meghan Markle (and we were hoping) she definitely is referenced in this production. Unfortunately, not the future we are rooting for at the moment and a couple of "awww's" came out of the audience when the story was revealed. Remember folks, this is fiction..so don't get so wound up just yet! In the meantime, Wade Robert-O'Brien plays a convincing Prince Harry and give us a glimpse of what the future could be for him.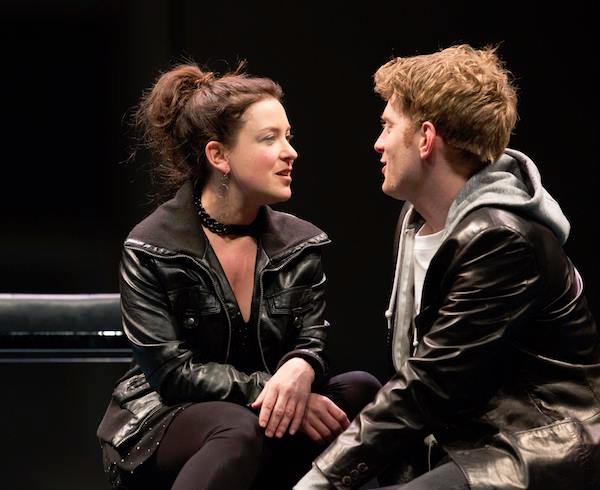 What about the set design? It's paired down to essentials which gives the audience the opportunity to focus on the story line rather than be cast in the shadows of glitzy pomp and circumstance.  We definitely walked out discussing the play at all different angles. Could this be the future history? We're curious to hear what fans of the Royal Family have to say. Just remember this is fiction.
Mirvish presents the Studio 180 Theatre production of King Charles III now playing at the CAA Theatre in Toronto. For more information, visit: www.mirvish.com 
Here's the trailer: