Name: Ansley Simpson
Genre: Dream Folk
Founded: Started 4 years ago
# of Albums: 1 with my second one "She Fell From the Sky" dropping early 2019
Latest Release: Breakwall
Latest Video: Breakwall but I'm working on a short film right now for "The Burnt Lands" track, and things will be lit on fire.
Bio
Ansley Simpson is a Toronto-based Anishinaabe singer-songwriter and winner of the "Best New Artist" category at the 2018 Indigenous Music Awards. Her much anticipated debut album "Breakwall" released in 2017 is a gentle, powerful collection of songs that showcase her lilting vocals, clear melodic sensibility, and intricate guitar playing to moving effect. Ansley immerses the listener in a swelling, flowing symphony of emotion that builds in gentle intensity over the course of the album's nine tracks. She is a natural performer, holding audiences spellbound with her haunting vocals and poetics. Ansley's lyrical hymns to love, presence, and possibility entwine you in an unfolding, sonic world of her own making. This is music to guide you back to the shore, when you've been lost too long in the waves. Ansley is currently finishing her sophomore album, "She Fell from the Sky" an 11 track journey to indigenous reclamation set for release winter 2019.
Latest Single:
A Mixture of Frailties
Favourite Restaurant:
Pow Wow Cafe is my happy place.
Favourite band as a teenager:
Ramones and Nirvana were up there on my list, but I also followed the Grateful Dead for their final summer tour in '95 so there's that. I lived out of a VW fox station wagon with 4 other people and got really good at selling beer to Deadheads in the parking lot while being well below the legal drinking age in the States.
Favourite band now:
Hmmmm…. digging what Yamantaka // Sonic Titan are doing, yeah.
Guilty Pleasure Song:
I will loudly sing Fugazi's "Waiting Room" any day with the wrong lyrics, and zero guilt.
Live Show Ritual:
Smudge. Eat Berries. Remember to breath. Bubbly water. More remembering to breath. More berries. Question the choice to leave my house. Question becoming a musician. Question becoming a musician that performs. Question the amount of bubbly water I drank. Pee. Walk on stage and remember that I really do love this.
Favourite local artist:
Simone Schmidt (Highest Order, Fiver) and Jennifer Castle
Sneaky Dees nachos, pasta from Terroni or a superfood salad from Fresh?
Already roasted chicken from Sobey's down the street.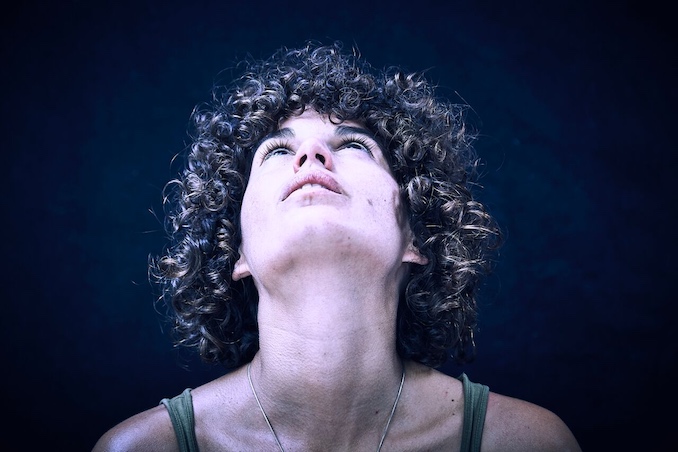 Queen or College St?
The Bush.
Trinity Bellwoods or High Park?
The Bush.
Riverdale or Kew Gardens?
The Bush.
EP or LP?
LP – The longer the better, immerse me in something, take me places.
Early bird or night owl?
Early Bird for sure, sometimes that means 2am though. The stars are the best when you wake up to see them at 2am.
Road or studio?
Studio. Wait…. I do enjoy tour bus bunks, they are small like a coffin and you can't sit up, but they rock you gently to sleep with a bus rumble that can't be duplicated by anything else. Also, the lowest bunks have a SHELF. I've decided it's my life's work to point that out any chance I get.
Swiss Chalet or Roti?
Roti hands down. Someone make a curry moose Roti with wild rice and I'm done.
Ansley Simpson will be performing at the Indigenous Day Live concert on June 23rd, 2018 in Toronto at Fort York.