Toronto's Tapestry Opera celebrates Canada's 150 years in Toronto by portraying women's issues through its various art forms and artists.
For this occasion, the Toronto-based company is world premiering its opera, Oksana G. featuring its lead soprano Natalya Gennadi.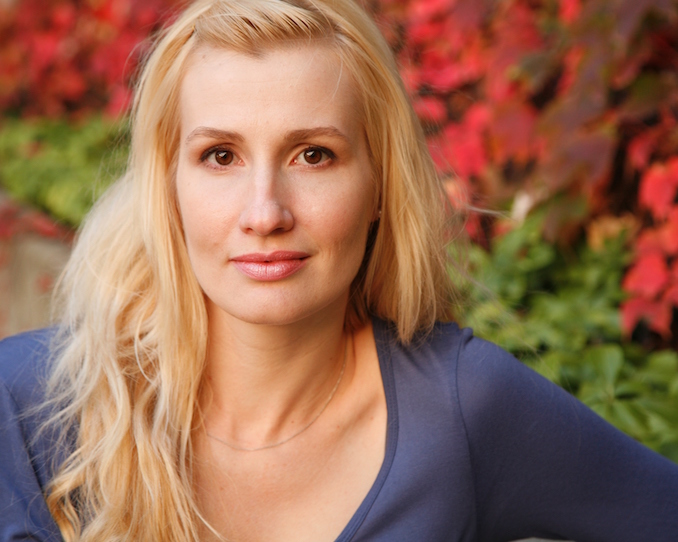 Gennadi is the youngest singer with a breakout role and brings her own experiences to the opera. The Ukrainian-Canadian singer graduated from the University of Ottawa in Music then completed her master's degree in Opera Performance in 2013 from the University of Toronto.
Oksana G. follows the life of a young woman who is unwillingly drawn into sex trafficking through a recruiter who falls in love with her.
"This is a very realistic portrayal of a young woman, a young girl. So on this level you can relate," says Gennadi. "She is a completely average girl from an average family. She's loved, she wants to go to university, she's just looking for a summer job and then it goes downhill from that point."
Gennadi also says that she has been fortunate enough to have never experienced anything like that, however it has been an existing topic of conversation throughout her youth. "I calculated and I'm about 4 or 5 years younger than Oksana would be now, so I grew up in that era, in that atmosphere. So that's definitely very relatable," she says.
Growing up in the 1990s in Ukraine, which is also the when the opera is set, women were very vulnerable to sex trafficking. "The economic situation in Ukraine was quite dire and people were desperate. And they were looking for ways to earn money. They were very naïve and they fell victims to these kinds of situations."
"I think it's the message that is very important. Because it's not only about the Ukrainian 90s and as I'm researching for this opera, I can see that there is still a huge problem," Gennadi explains. "Girls are being lured into sex trafficking, even in Canada."
According to Statistics Canada, "Between 2009 and 2014, there were 396 victims of police-reported human trafficking." The majority of the victims (93 per cent) were women.
The opera hits home to many on a personal level and reads like a novel, describes Gennadi. "We heard lots of stories. it was not alarming, it was a real job and did not require any special skills, so people were into it. And then we heard 'oh she never came back…'" she says.
"It doesn't matter, nobody is safe," says Gennadi. Oksana G. runs from May 24 to 30, 2017 at the Imperial Oil Opera Theatre of the Canadian Opera Company in Toronto, 227 Front St. E. Tickets can be purchased at www.tapestryopera.com.