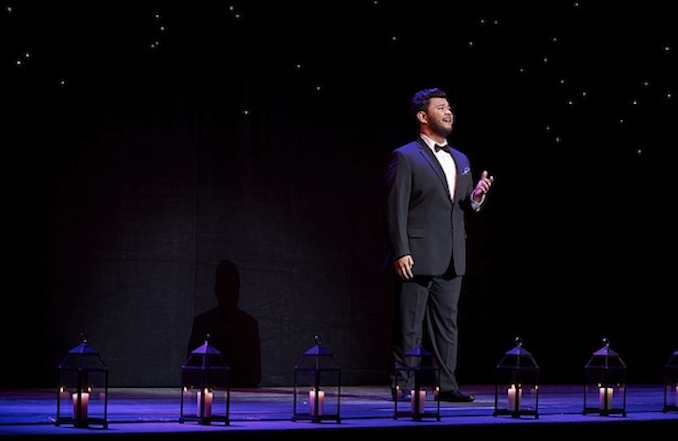 Toronto Tenor and University of Toronto student Charles Sy gained top honours on Tuesday, November 25th, 2014 by winning both the Grand Prize and the People's Choice Award at the Ensemble Studio's Centre Stage Competition.
The Canadian Opera Company's Ensemble Studio is Canada's premier training program for young opera professionals. They hold the annual Centre Stage competition at the Four Seasons Centre for the Performing Arts which awards cash prizes to winners of a judged competition as well as winners of a People's Choice Award voted on by the crowd in attendance.
Charles Sy is the first UofT student to win top honours at the competition and took home $5000 for his first prize win and another $1500 for his People's Choice Award.
Sy's winning Arias performed were"Dies Bildnis ist bezaubernd schön" (Die Zauberflöte) and "Una furtiva lagrima" (L'elisir d'amore).
Baritone Dimitri Katotakis of Toronto won the second prize of $3,000, and tenor Aaron Sheppard of St. John's, N.L., was awarded the third prize of $1,500.
Be sure to watch out for these names in future COC performances.
To learn more about Charles Sy, visit his website.