Stacey Gonder is a Fashion Designer based out of Toronto, ON. Stacey grew up in Pontypool, located in Victoria County, an hour outside of the bustling city. From a young age she knew that she had a passion for dance, and the talent to pursue it.
After a quarter century of dance instruction and performing professionally, she decided to enroll in the International Academy of Design, with a focus on costume studies. In 2001, immediately after graduating, she launched her first endeavor – Flash Design Company. Catering to some of the GTA's most prestigious dance companies, she found a way to combine her two passions – dance and fashion. Flash DC designs and crafts costumes for a range of ages and dance styles. In the competitive dance world, costumes creators must master three things; good construction, comfort and looking absolutely fabulous! After 14 years of honing these skills, Stacey decided that dance land wasn't enough.
She believes that every body deserved the opportunity to express themselves through fashion, and in 2014 launched The House of Sass and Magic. As an enthusiast in the Toronto Electronic Dance Music scene, it did not take long for Stacey to develop clientele for both the ready-to-wear party line, and highly coveted custom rave costumes. Her wearable artistic creations have been seen on dancefloors around the world, and graced such festivals as Bass Coast, Shambhala and Burning Man. And as if that wasn't enough, her custom work can also be seen at various comic book and cosplay conventions such as FanExpo and Anime North. She is also a regular vendor at Toronto's Pride festivities, selling on-site and creating some custom pieces for attendees. It is important to Stacey that The House of Sass and Magic promote ideals surrounding individuality, self-expression, authenticity and advocate for the LGBTQ+ communities. Stacey loves to design for all genders and non-binary alike, and at present is excitedly designing a gender fluid line which will be launching in early 2019. But two companies are still not enough for Stacey, so in 2015 she partnered with her brother to launch Infinite Promotions, providing promotional products and branded merchandise.
With three companies on the go, Stacey Gonder is a busy creator and entrepreneur taking the city by storm. But despite her packed schedule, she still manages to find time to DANCE!
Written By: Suzan Mazur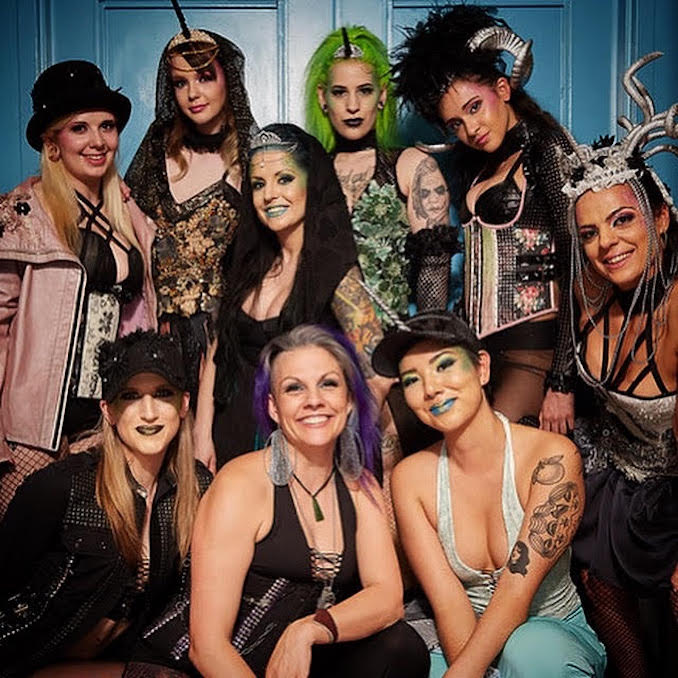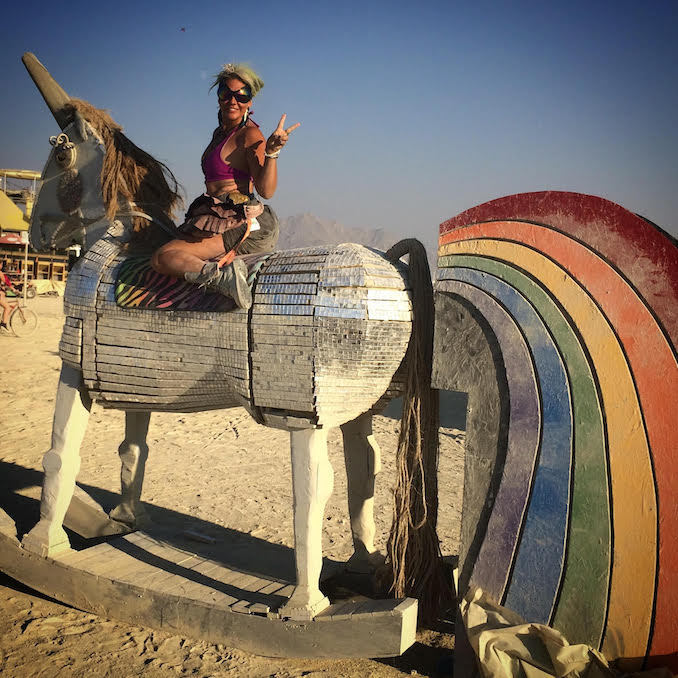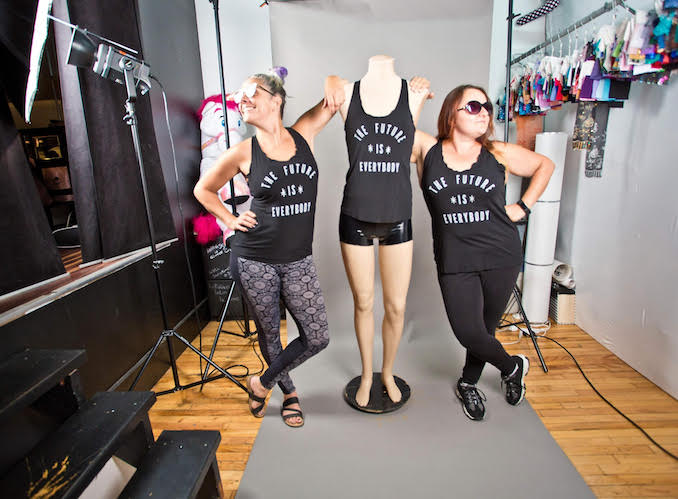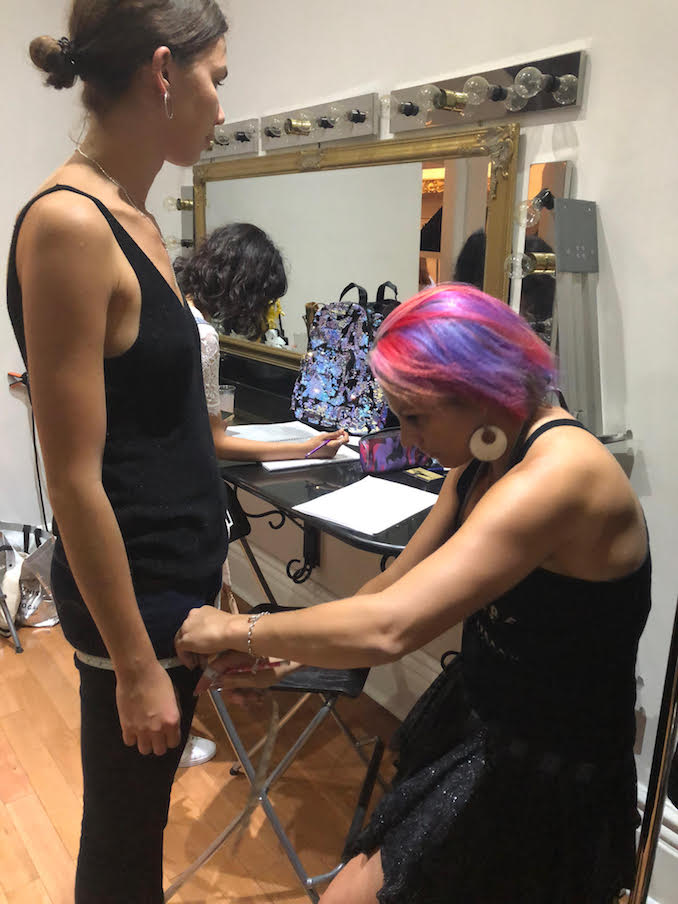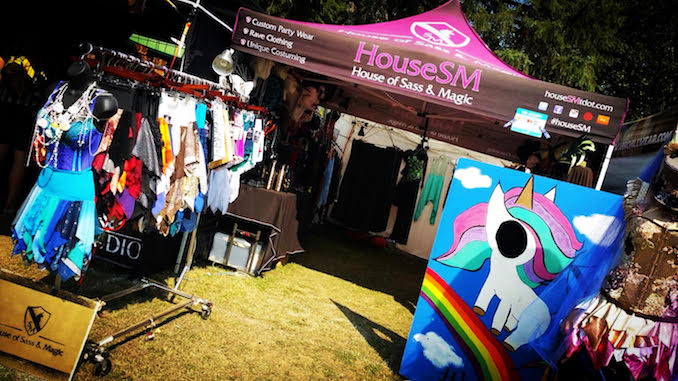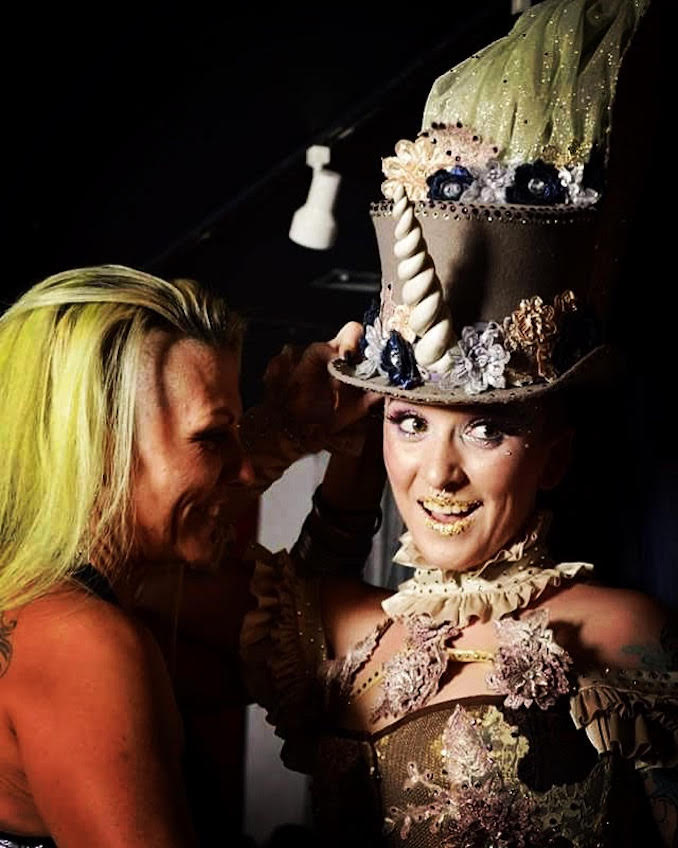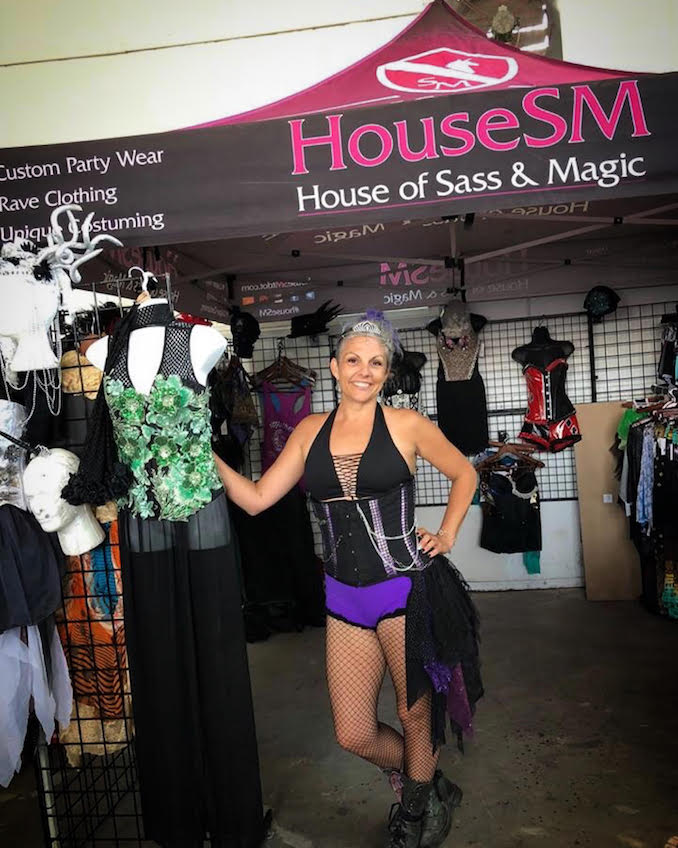 What 'hood are you in?
I live & work in Leslieville. I've been in the neighbourhood for approximately 10 years. I love the east side of the city!
What do you do?
I currently run three (3) brands, The House of Sass & Magic, which specializes in one-of-a-kind, short-run and limited edition expressionwear for people of all genders, all garments are handmade with love in Toronto, Canada by myself and a small number of staff. Flash Design Company designs and manufactures custom costuming primarily for dancers. Infinite Promotions is run by myself & one of my brothers J.C. Gonder. We specialize in promotional products (swag), branded apparel and graphic design.
What are you currently working on?
I am currently working on a mini collection for The House of Sass & Magic. We will be showing it at Start Up Fashion Week October 19, 2018. This collection is the premier of "The Future Is Everybody"–many of our garments are designed with genderfluidity in mind, because we know that fabulousness comes in all genders. We are fiercely passionate about celebrating individuality, self- expression, and authenticity. This ethos inspires us to create garments that reflect the wildest, most glamorous dreams of ourselves and our clients.
We are also ready to start our busiest time of year with Flash Design Company, creating custom costumes for various dance studios across the GTA.
Infinite Promotions has multiple projects in the works with clients from various locations.
Where can we find your work?
The latest collection will be at StartUp Fashion Week Toronto October 18, 2018.
Most often in the summer months we vend at music events, conventions & dress participants for various performance based events. Plus, we're regulars at Toronto PRIDE, Animé North, Toronto Comicon and FanExpo Canada. Retail purchases can be made at www.HouseSMtdot.com as well as www.FlashDesignCo.com, and www.Infinitepromotions.ca.