As large in love as he is in size, sweet, emerald-eyed Jack gives new meaning to the term joyful.
Thirsty for human attention and affection, the onetime stray is happiest when being petted on any welcoming lap while he purrs in pure kitty contentment.
Curious, with a nose that needs to know, he follows everyone around to keep his paws on the pulse of the shelter and all its activities.
Sadly losing his sight, it neither stifles his spirit nor slows his step as he frisks and frolics and, best of all, snuggles.
Known to spray to mark his territory, possibly due to the closeness of the other cats, joyous Jack should, in a home with no competition, cease this behaviour and bloom.
Special Needs: Sprays to mark his territory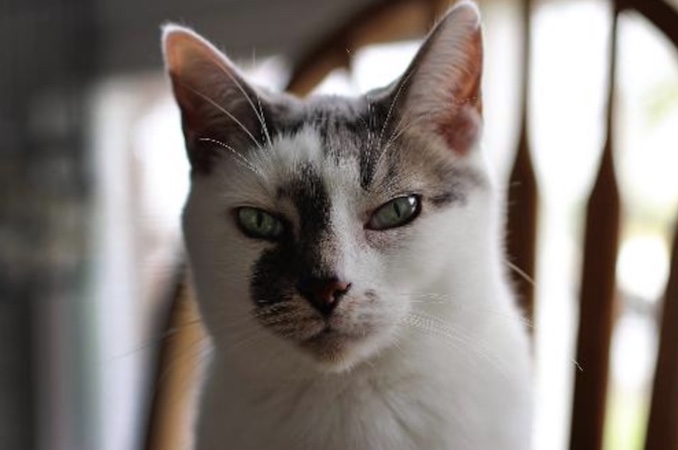 Jack
Age: 10 years
Sex: Male
Colour: Grey and white
Declawed: No
Fixed: Yes
In order to ensure a smooth and successful adoption, please remember to check all the basic requirements for adopting before coming in to the shelter.
About this column:
Each week we feature animals available for adoption from local shelters in the Toronto area with the hopes that our readers will assist in finding good homes for them. If you, or someone you know, has the resources to take care of one of these animals, please do get in touch with the appropriate shelter via the links provided.