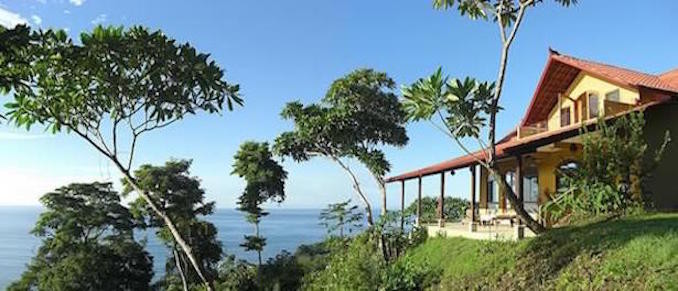 Anamaya Resort is a vacation spot and yoga retreat in Costa Rica for the mind, body and spirit. It is located in Montezuma which is in the Puntarenas Province located at the southern tip of the Nicoya Peninsula. The area is rich with wildlife, word class scenery, and natural attractions such as waterfalls, beaches, and rain forests. I had heard about the resort and learned that one of the owners lives here in Toronto. I asked co-owner Kelsey Matheson about the resort and how it all came to be. Check out some of the pics and see what she had to say about the spot.
Tell us about yourself and how the company started, who was involved, location, history.
About me? Hmmmm – well I was born and raised in Calgary and over the years have lived in many places (Vancouver, NYC, Japan) but now I'm based in Toronto. I stared out modelling and acting in my early 20's but now in my 30's have found myself on a very different path. I've just recently started a new company called Matheson Enterprises which will create and support business ventures that are environmentally and socially responsible. Basically, I really love being creative and I'd rather be my own boss, so inevitably I ended up becoming an entrepreneur. I didn't really plan for it though…it just sorta happened that way.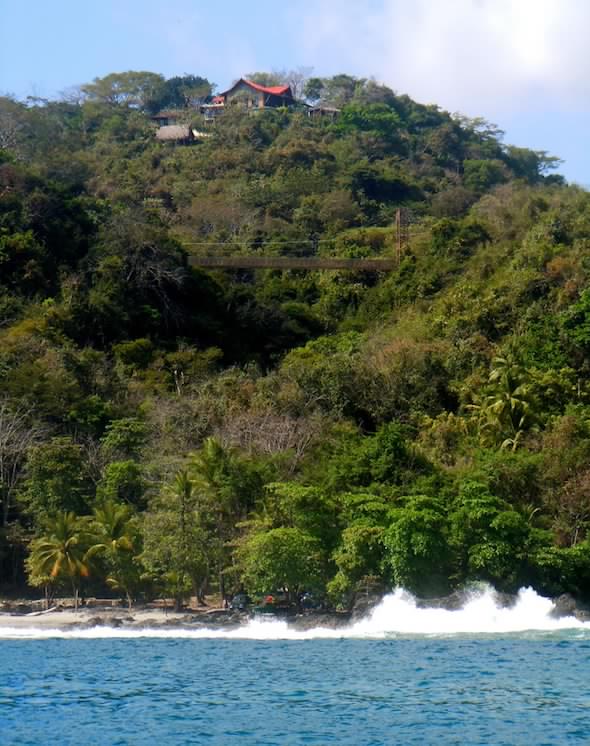 I met Geoff McCabe back in the Spring of 2009 when I was pregnant with my husband's and my first child. My husband, Scott, and I had been to Costa Rica many times (went to surf camp together, got engaged there, had our wedding there, etc) and we were interested in buying property. Geoff was our Real Estate Agent and took us to approximately a dozen properties one day that Spring. While we were driving around the rugged roads of the Nicoya Peninsula, going from property to property, he was telling us about a high-end, celebrity-type rehabilitation centre he was creating in Montezuma. In fact he was converting his land where he had lived with his family, and built their dream home on, just for this business venture.
After Scott and I came back to Canada we did end up purchasing some land that we saw that day, but I also continued to talk with Geoff and some of the other partners about the rehabilitation centre project. They were still looking for investors and after many meetings and some research, I ended up investing into it. FORTUNATELY for us, it actually didn't work out the way we had hoped and the plug was pulled on that project approx 6 months before opening. So Geoff, myself and one of the original partners from the rehabilitation centre group, Joseph Mikrut, continued to brainstorm about what we wanted to create moving forward.
On Nov 25, 2009 my daughter Maya was born…and then on Dec 22, 2009 Anamaya was born.
What is the focus of Anamaya Resort?
We want Anamaya to provide a nourishing and welcoming environment for our guests to relax, explore and discover the beauty of Costa Rica. We aim to inspire a deeper connection with the natural world, people from around the world, and the world within. We are dedicated to non-toxic, eco-friendly, and sustainable business practises. We aspire to be known globally as a leader in health and yoga. Our goal through education, yoga and nutrition is to initiate a transformation that begins at the cellular level and ripples out globally, creating an abundance of peace, health and happiness.
Why was this spot in Costa Rica chosen?
Geoff McCabe had built his dream home on this spot – which has now been converted into Anamaya's main house. It has absolutely the best view in the area. It's truly stunning. People who have traveled all over the world are in awe of our view.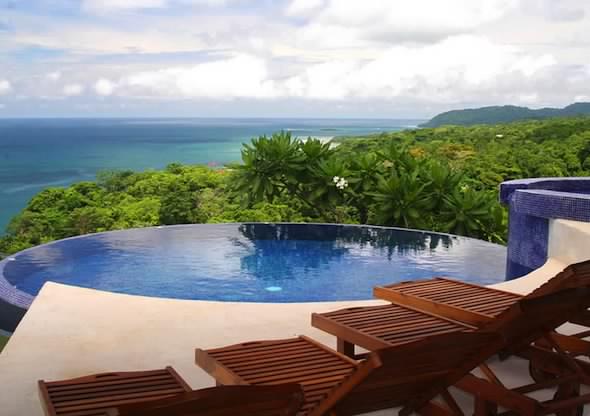 What kinds of natural attractions can one plan to see?
When you come to Anamaya you are sure to see monkeys (white face monkeys, as well as howler monkeys), iguanas, pizotes (Coati), squirrels, agouti, turtles, anteaters and possibly porcupine, armadillo, and wild cats (mountain lion, puma, jaguar, jaguarundi). You'll also see a ton of different birds including humming birds, kingfishers, parrots, heron, woodpeckers, wood storks, and many more. There are also a lot of butterflies, caterpillars, frogs, walking sticks, and lizards.
Recently I saw you were featured on Huffington Post. Tell us about that.
The writer found us on her own while doing research for her article and was thrilled about Anamaya, what we're about, and what we offer our guests. We were really excited to be one of their cover stories!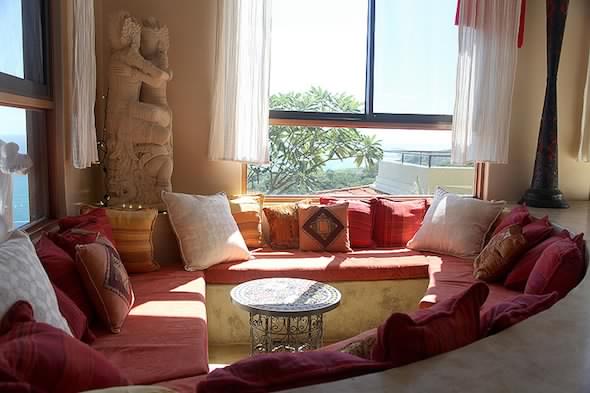 You also provide healthy organic meals for both meat eaters and vegans alike. Where do you get all your food from and who is your chef?
Our head chef is Johan Sancho, then we have 3 "A" cooks, and 2 "B" cooks. We get 65% of our produce from APODAR which is the Organic Producers Association, and 25% from small independent organic producers that are supported by the National Center for Food Supply and Distribution. Finally the last 10% is from the locals that are starting their own businesses growing sprouts, coconuts and coffee. All our produce is organic but only 85% is "certified" organic. Some of the smaller producers do not have their certification yet. Our fish is always the catch of the day and sold to us within 24 hours, and our chicken is free range from a local farmer. We don't serve any dairy or red meat, but we do serve organic coconut milk, unprocessed honey, organic teas, and raw organic sugar cane.
We cater to vegans, dairy free, gluten free, & vegetarians. We have also had raw guests in the past…sometimes that's a little more difficult to provide for but we do our best, plus our chef is always eager to invite guests to show him new recipes that will cater to certain dietary needs. One time we actually had a retreat group prepare the dinner themselves and they served it to the kitchen staff to enjoy. It's one big happy family at Anamaya.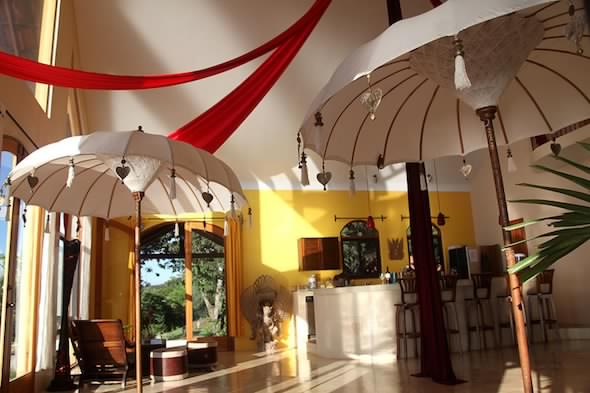 What other amenities, sports, activities can one expect to enjoy?
There are many activities to enjoy in Costa Rica. Some activities will inherently be a part of one of our yoga retreats or surfing retreats – but others can be additional excursions you can book at anytime. The options are limitless really – yoga, surfing, zumba, hiking, scuba diving, zip-lining, white water rafting, snorkelling, sailing, fishing, ATVing, horseback riding, and of course there's always just hanging out at the beach!
We also have a stunning infinity pool that looks out over our 270 degree ocean coastline view.
We also have different spa services available for our guests to indulge in, and there's an infrared sauna at Anamaya that our guests love to use at the end the day.
What is Kids Yoga?
We have a company called Kidding Around Yoga that is leading a Kids Yoga Teacher Training at Anamaya. This training will allow yoga teachers to broaden their horizons and teach yoga to an entirely new, and very captive audience – kids! Kids love doing yoga. Kids yoga is fun and active but instructors also teach the principals of relaxation and living life with awareness and care.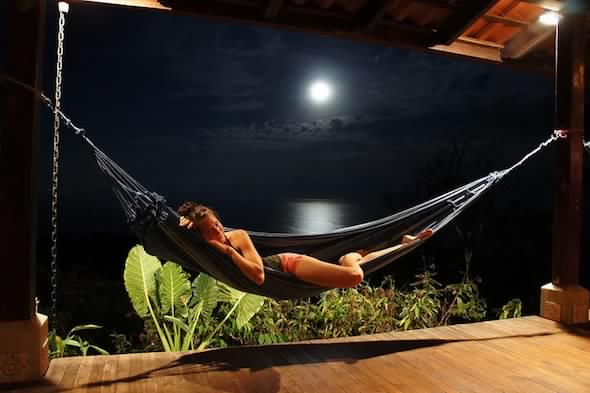 What is next for Anamaya?
Right now Anamaya is currently expanding. We just finished building 2 new cabinas and are in the process of finishing one more. We are also building a permaculture centre on 5000m2 of land that we purchased approx 15 min inland from the resort in order to start growing some of our own food. We've planted over 100 exotic fruit trees, are building a structure that will provide a safe growing environment for vegetables, and hope to also raise our own chickens one day.