So many parallels can be drawn between Australia and Canada, and as a Briton my country's history is intertwined with both of their formations.
Aboriginal Australian, Jack Charles, brings his powerful one man show (plus three fantastic musicians!) to the Berkley St Theatre in Toronto. He is unabashed about his long prison stints and former heroin addict, even discussing them with a certain level of mirth. His heritage, his upbringing, his lifestyle but most of all his spirit make this man so intriguing and watchable.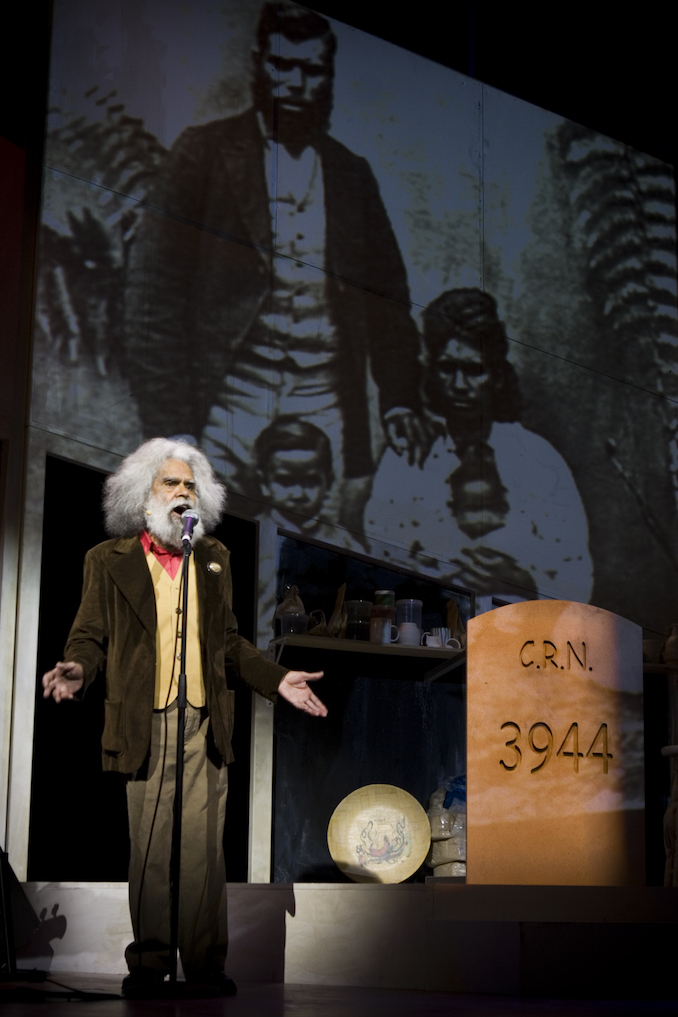 I loved the beginning of the show; half video documentary, half live pottery demonstration. For me the juxtaposition with the destructive images of Jack injecting himself with drugs, with the physically constructive act of pottery on stage, was a very unique and hopeful blend.
Let's not beat around the bush, Jack has one helluva story. From a kid plucked from his parents, raised and white washed in a commune, to when he found himself on the streets in his teens, we learn about Jack's path from hope to destruction. Despite the genuinely interesting story, Jack's endearing positivity almost worked against him dramatically as I personally would have loved to have known more about what turned him to cat burglary and to drug use. I wanted to know what was going through his mind back then and how his soul felt, knowing it was wrong. Jack is a sing-song kinda guy though, so persistently jolly, that we're never allowed to truly venture in to his darker days.
Surely echoing the hardships of so many First Nations Canadians, Jack's story was one of racial divide, inherent difference and disadvantage, yet also one of hope and persistence. Peppered with tunes from Phil Collings, Malcolm Beveridge and Nigel Maclean, it is clear that Jack used music as a form of rehabilitation for himself, in the same way he uses theatre now.
Director Rachel Maza has done an excellent job in procuring Jack's story from him as well as giving him the creative space and encouragement to share it without the "giggle water." While the pace lacks slightly towards the end of the piece, it was just such a delight to share a room with this man and be a very small part of his very big story!
Jack Charles V The Crown runs at the Berkeley Street Theatre until April 8th 2017, I would definitely encourage you to buy a ticket to hear this charismatic man's tale for yourself.