Name: Nina Browwn
Genre: R&B/Pop
Founded: I've been singing since I was a young child but recording my own stuff since 2013
# of Albums: a full EP and working on the 2nd project now which will release in January 2019
Latest Release: "Where Did You Come From" which released on July 4th, 2018
Latest Video: "Where Did You Come From"
Bio
Hailing from Toronto, Canada, Nina Browwn immersed herself in music at a very early age. The flute, guitar, and piano were her instruments of choice starting at the tender age of 10. Then came voice lessons in the Classical genre of Opera by the time she hit 16. (to this day Nina continues with her Opera singing to maintain the quality of her vocal range which is 3.5+ octaves).
Browwn loves to mesh different styles of music to make it something truly new and unique while keeping true to the heart and soul that is R&B and Pop. She is inspired by some of the greats in the industry such as Mariah Carey, Whitney Houston, Alicia Keys and Adele to name a few.
Latest Single:
"Where Did You Come From" which released on July 4th, 2018
Favourite Restaurant:
Trattoria Timone in Oakville (Italian)!!
Favourite band as a teenager:
Tupac / Alicia Keys
Favourite band now:
Ella Mai / Ariana Grande
Guilty Pleasure Song:
Anything from the Backstreet Boys lol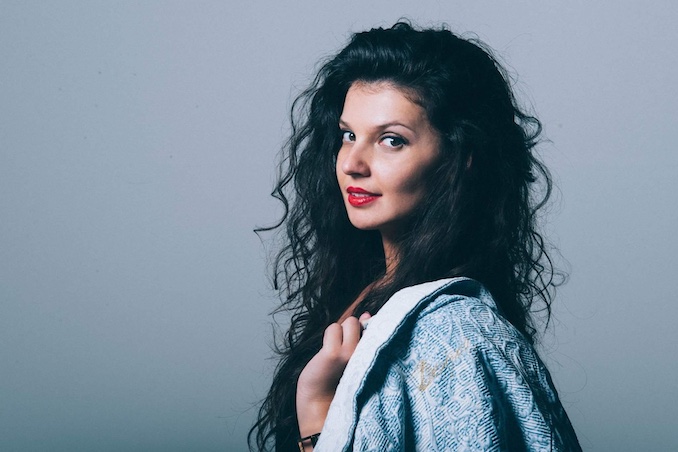 Live Show Ritual:
I have to slow down my breathing and meditate for a couple minutes so I can get energized when on stage, get the blood flowing.
Favourite local artist:
Temi
Sneaky Dees nachos, pasta from Terroni or a superfood salad from Fresh?
Superfood Salad from Fresh
Queen or College St?
Queen St
Trinity Bellwoods or Highpark, Riverdale or Kew Gardens?
Trinity Bellwoods
EP or LP?
EP
Early bird or night owl?
Lately a bit of both because I work with people all over the world but naturally, definitely an early bird.
Road or studio?
It's a toss up, I enjoy both but I would have to say road, being on stage and engaging with my fans is like no other feeling in the world while being in the studio is so relaxing and reflective for me because I get to be creative and experiment.
Swiss Chalet or Roti?
Roti all day!
Where can we follow you?
my website is the easiest way to find me which has links to all my social media… www.ninabrowwn.com
IG: @ninabrowwn1
Twitter: @NinaBrowwn
YouTube: @ ninabrowwn
SoundCloud: @ninabrowwn
Any shows or albums coming up?
Yes, I will be at the Smiling Buddha on September 29th and at May on October 26th. I will also be appearing around the city for TIFF and the MMVAs which will be coming up in the next couple of weeks so I'm excited for those.