Canada's rich music scene has given rise to numerous talented artists, such as Drake, The Weekend, Avril Lavigne, and Arcade Fire. Joining the ranks of these successful musicians is LOSTBOYJAY, an up-and-coming Canadian artist whose career is rapidly gaining momentum. With a lifelong passion for the performing arts, LOSTBOYJAY's musical journey has been a remarkable one, fueled by dedication and a desire to create his own unique sound.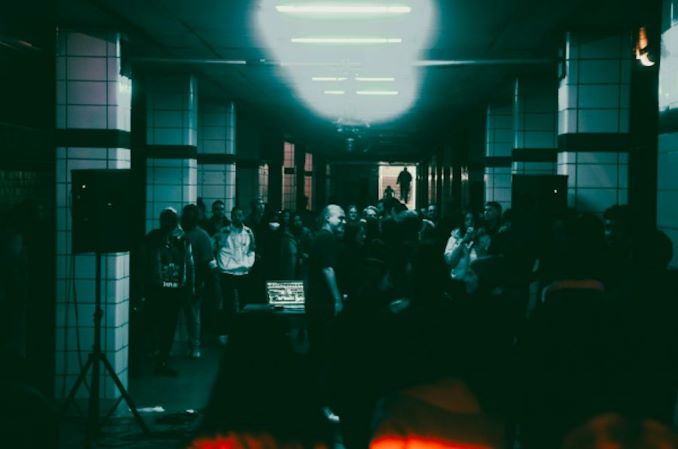 From a young age, LOSTBOYJAY found himself drawn to music, initially exploring his interests in acting before fully embracing his musical talents. Growing up in Toronto, he was fortunate to attend a school with a vibrant music program, where he discovered his love for making people dance and creating infectious vibes as a member of the steel pan band. As he progressed, LOSTBOYJAY honed his skills playing various instruments like the trumpet, french horn, and saxophone in jazz and classical bands. Although he valued these experiences, he craved more creative freedom to shape his own musical identity.
LOSTBOYJAY's journey as a music producer began during his high school years when he started making beats for his friends who were into rapping. This collaborative effort led to the formation of a duo, during which he also ventured into dance music. It was a pivotal time for LOSTBOYJAY, as he found his passion for creating music that resonated with people. Despite the challenges he encountered along the way, he recognized the importance of hard work and self-motivation in pursuing his goals.
The culmination of years of dedication and perseverance came with the release of LOSTBOYJAY's latest single, "COULD BE WRONG." The track captivated audiences worldwide, amassing over 12 million listens on Spotify alone. To celebrate this achievement, LOSTBOYJAY organized a live show in Toronto's abandoned Lower Bay Subway Station on January 14, 2023. The unexpected turnout and positive feedback from those who attended or heard about the performance left LOSTBOYJAY elated and humbled.
LOSTBOYJAY's music demands attention with its infectious energy and captivating melodies. By seamlessly blending catchy hooks with vibrant beats, he has the ability to move any crowd. His recent signing with Universal Music further solidifies his promising future, opening doors for exciting collaborations with rap artists and expanding his creative horizons. LOSTBOYJAY is constantly on the lookout for local talents that align with his production style, eager to create powerful musical synergies.
As LOSTBOYJAY's musical journey unfolds, his evolution as an artist promises to be an exhilarating one. With a relentless drive to push boundaries and a growing fan base, he is poised to thrive in the industry. Listeners can anticipate an exciting trajectory for LOSTBOYJAY, as he continues to explore new sounds, experiment with different genres, and captivate audiences with his infectious artistry. The future is bright for this rising star, and we eagerly await the musical adventures that lie ahead.