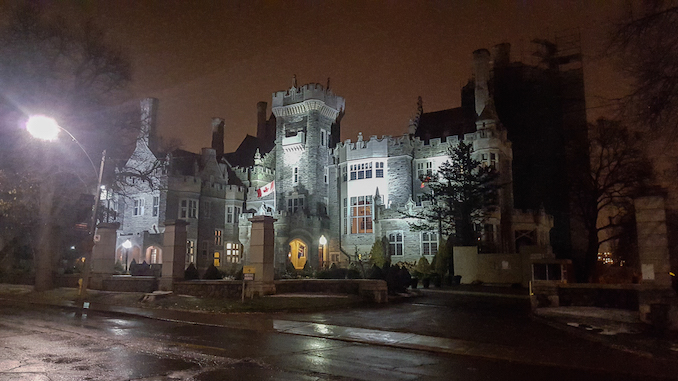 I have heard a lot about escape games over the past few years and still had not got around to trying one out. This all changed yesterday when I got a sneak peek of the new escape game at Casa Loma in Toronto.
Casa Loma is Toronto's castle which was built over a 3 year period from 1911-1914 by Sir Henry Mill Pellatt, a financier. The building was designed in the gothic revival style and contains many hidden passageways, historic artifacts and an abundance of beautiful rooms complete with original decor. A great place for a period piece survival game.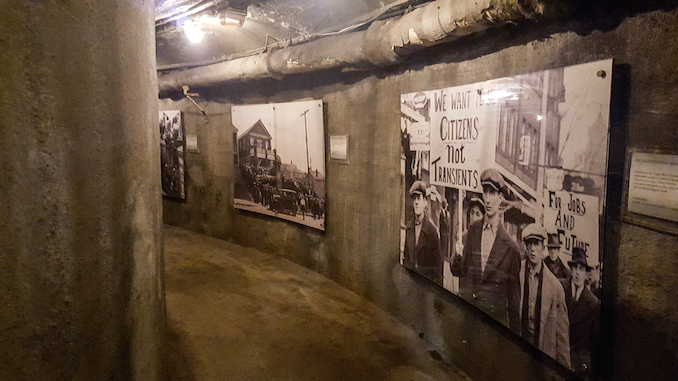 The King of the Bootleggers escape game combines problem solving rooms with a theatre show that you become immersed in as the story unfolds around you.
Taking place in the prohibition era, visitors start their journey walking the tunnels below the castle on route to a hidden speakeasy. Your mission? To solve the mystery of the "rat" amongst notorious gangster Rocco Perri's crew, while also looking for several objects that can only be found by unlocking a series of problems in various rooms.
With groups of around 16 entering the game at a time, participants must work together to ensure that they find all the clues, unlock all the hidden secrets and eventually solve the mystery of the "rat". Groups are split into 3 sub-groups to solve each rooms' problems before joining up again to solve the final mystery.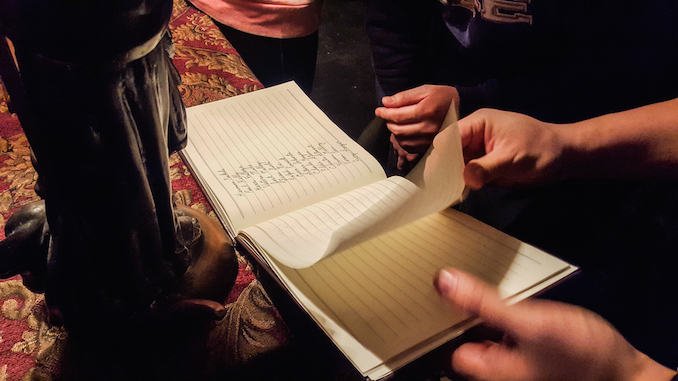 Each room has quite unique problems. One room uses marked objects, math, and searching for clues while another uses books, patterns and problem solving. Asking questions is important in this game. Each of the actors has information that you need to eventually uncover who is talking to the cops.
Guests will have about an hour in total to solve all the rooms and figure out who the "rat" is before a buzzer signals that the cops have arrived and that your time to figure it out has expired. If you beat the clock, a final room behind a secret doorway will be revealed and your team will be victorious.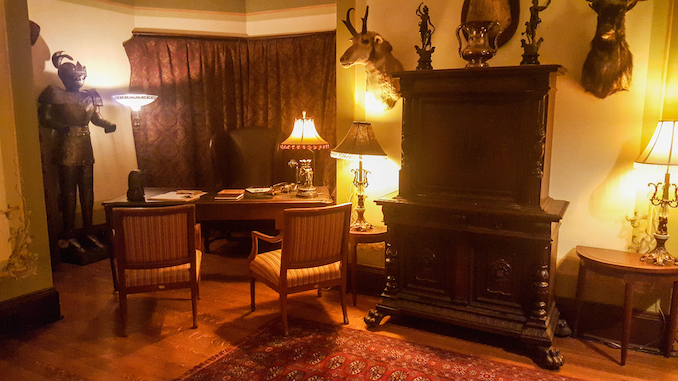 The balance of complexity of puzzles and the theatrical performances by actors really gets participants involved in the story. At first I had no clue what was going on but as the game unfolded, I found the puzzles I was best suited for and contributed to the team's success. Each room has many puzzles to be solved which can be done simultaneously to increase the speed at which the rooms are completed. Communication with teammates is very important and instantly builds camaraderie amongst those who met just a few minutes before.
The escape game opens to the public this week and will run throughout the week at various times.
For more information, visit their website.
See our previous post on Casa Loma.