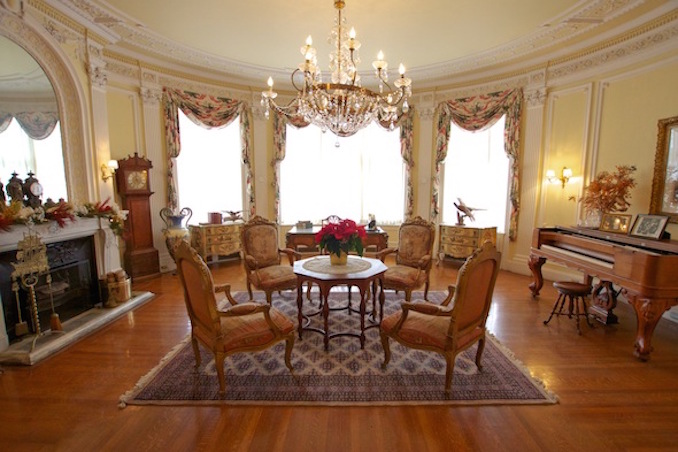 Casa Loma is one of Toronto's biggest tourist destinations and has been in operation as a museum since 1937. It is located in the neighbourhood of South Hill just off Spadina Rd., South of St. Clair Ave.
The first plans to construct Casa Loma were in 1911 when eccentric millionaire Sir Henry Pellatt decided to act upon his dream of building a medieval castle. The building cost $3.5 million to build, and took 300 men over 3 years to complete. It was his homage to the castles he had seen in his travels overseas.  Architect E.J. Lennox was called upon to design the castle, equipping it with battle-ready structures and hidden passageways, staying true to the re-creation.
Around the time of World War 1 Sir Henry Pellatt's business and funds were almost all dried up. He owed millions of dollars to the government and his attempt at a further expansion of Casa Loma plunged him even further into debt. In 1924 Pellatt and his wife moved to their farm house while the fate of his dream castle was decided. After a brief stint as a hotel and a night time hotspot the depression hit and the fate of the castle was once again up for grabs.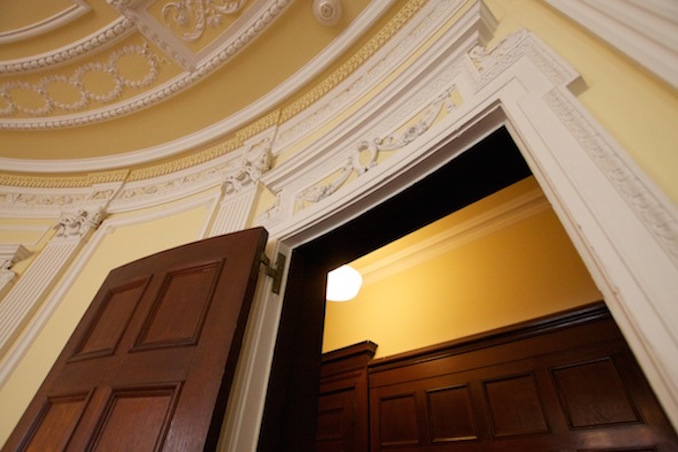 The city of Toronto took control of the building in 1933. From 1937 until 2011 the Kiwanis Club of West Toronto operated Casa Loma as a tourist attraction. In 2011 the Casa Loma Corporation was formed to maintain the site as a top tourist destination.
For more on the History of Casa Loma check out the WEBSITE.
One of the most interesting rooms is the round room. It is the room located below the large tower that makes Casa Loma's look so iconic. The entire room's finishings are fitted to the round shape of the room, including the door and door frame pictured above.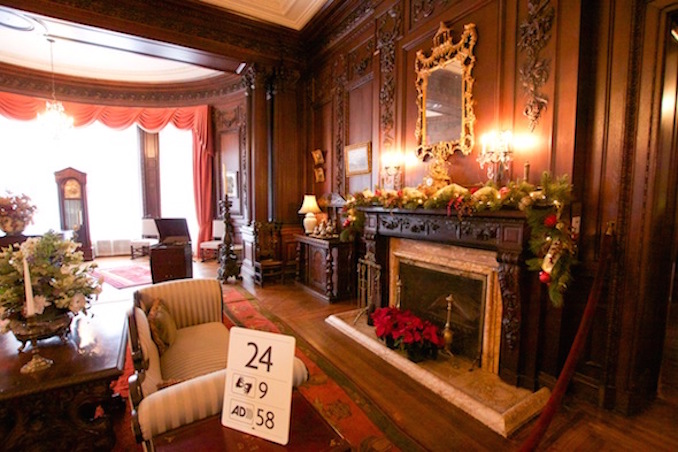 We have included some pictures of some of the rooms that you can check out on the tour. Not pictured are several rooms as well as the garden which is only open in the late spring and summer.
Visitors can visit Casa Loma any day of the week from 9:30 am till 5:00 pm for a self-guided tour. Multimedia audio guides make the experience very informative and interesting. Many grand hallways and rooms are up for exploring, as well as heading up to the top of the Tower for the view of downtown.
Guides are available in English, French, German, Japanese, Mandarin, Korean, Italian and Spanish. There is also an audio guide available in American Sign Language and Visual Description.