Father's Day can be a challenging time for those who may not have a father figure in their life. However, for those who do have a father figure, it's an opportunity to show appreciation for the love and support they provide. They often love to just hang out, stress-free, and just want to know that we're all good. They don't ask for much and are happy that mom gets her day. But Dad deserves a little pat on the back as well. So, for all the father figures in our lives, here are a few ideas on what to see and do in Toronto that we think any dad would enjoy on (or close to) Father's Day.
Yorkville Exotic Car Show: The 13th annual crowd pleasing open air show returns on Father's Day, June 18th from 12 noon to 5 pm with a street lined red carpet event for every super car fan. Take Dad to check out classic and exotics from the most popular car brands including Ferrari, Porsche, Lamborghini, Aston Martin,  and more. Free admission to the show. Make a day of it and book your brunch on a patio like d|bar, One Restaurant, Sofia, Eataly, or The Oxley.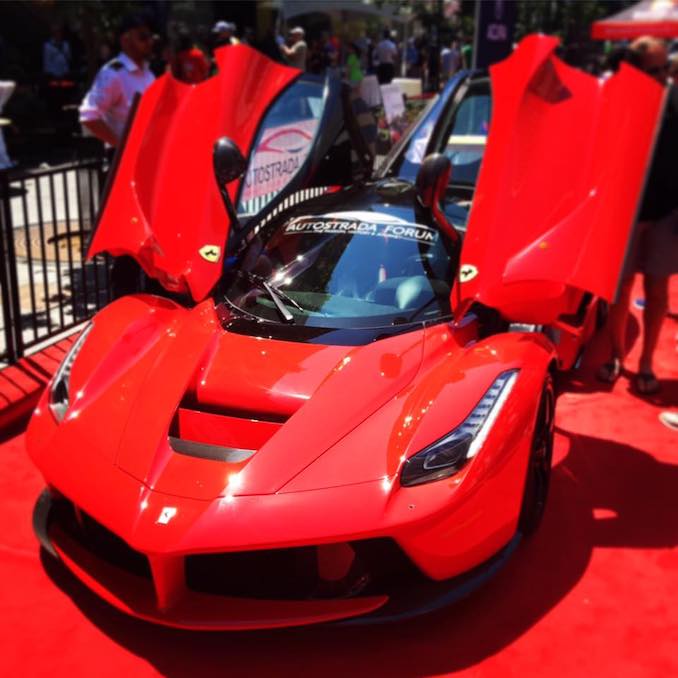 Honda Indy: July 14 to 16. Exhibition Place. For car enthusiasts, this thrilling weekend of world class racing that offers nonstop fun for the entire family. A great way to enhance the visit to the track is to grab a Paddock Pass that allows visitors to access "the locker room of racing". Get up close to cars, and sometimes even the drivers. Honda Fan Friday has free admission to the grounds courtesy of Ontario Honda Dealers.
TD Toronto Jazz Festival: June 23 to July 2. Various locations across the city. Since 1987, the Toronto Downtown Jazz Society has offered us great opportunities to enjoy one of the most loved musical genres. Now attracting over 500,000 people of all ages it continues to attract jazz lovers to it's many indoor and outdoor venues. Iconic musicians are presented as well as new discoveries. Artists including George Benson, Herbie Hancock, Cimafunk are slated to perform as well as locals Julie Black, Big Smoke Black, Ashanti and many more. The schedule includes both free and ticketed events to attend. Full schedule can be found here.
Beyond Concrete Summer program at The Bentway: officially launching on May 26 with a fun opening night party, the public space unveiled it's summer programming with lots to see including art installations by the first North American commission by Filipino artist Leeroy New; the North American premiere of Brazilian choreographer Clarice Lima; and the return of Communal Table (al fresco dining experience). Events, performances, workshops, tours and more are planned right through to September 24. More info here.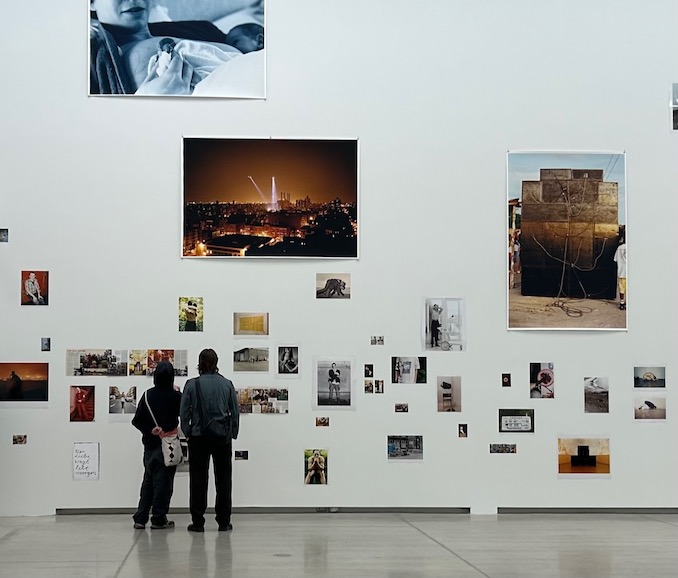 Wolfgang Tillmans: To Look Without Fear: Art Gallery of Ontario. Ongoing until October 1. This major retrospective of Tillmans work takes over the entire fifth floor of the AGO. Known for his relentless push to find ways to make new pictures in our image-saturated world, Tillmans has, throughout his career, explored, integrated, and presented photography in many genres and techniques. The artist was also recently named in Time Magazine's 100 Most Influential. More information here.
Toronto's Festival of Beer: July 28 – 30. Bandshell Park, Exhibition Place. Summer is season of musical festivals and this one offers live music, beer, food, and plenty of water for the 19+ set. Soak up the summer heat with this year's line up including performances by T-Pain featuring Coffee, Ice Cube featuring Big Boi, and Third Eye Blind with Ruby Waters.
Symphony in the Gardens: Performances en plein air at Casa Loma:
Following the continued success of the Twilight Symphony in the Stables program, Casa Loma applauds the return of Maestro Paolo Busato and his Casa Loma Symphony Orchestra — with special guest vocalists and players — to the Glass Pavilion and the Gardens for performances on Monday evenings beginning June 5th. The program line-up themes include June 5th is Crooning Classics, June 12th is Classical, June 19th is Solid Gold, June 26th is Movie Night, July 3rd is The Virtuosi, July 10th is Psychedelic Monday, July 17th is Broadway Musicals, July 24th is Movie Night, July 31st is Salsa to Samba, August 7th is Big Band (a la Casa Loma Orchestra), August 14th is A Love Song to Italy, August 21st is Abba, August 28th is From Pavarotti to Callas, September 4 is Disney/Dreamworks Night. Also coming up is the ever popular Soul in the City summer concert series. Full program details and tickets here.
Stranger Things Experience: 8 Unwin Drive, Port Lands. For fans of the hit Netflix Series comes this fully immersive experience. Visitors are first guided through the Hawkins Sleep Lab where a series of challenges and tests will be done (don't worry, it's not real). You'll quickly discover your power and will be called upon to help our friends take on demogorgans and demodogs. It's a heart-pumping adrenaline rush but don't worry, once you've returned from the Upside Down, there is food ($)and photo opps to be had all in the show's 80s theme. Tickets here.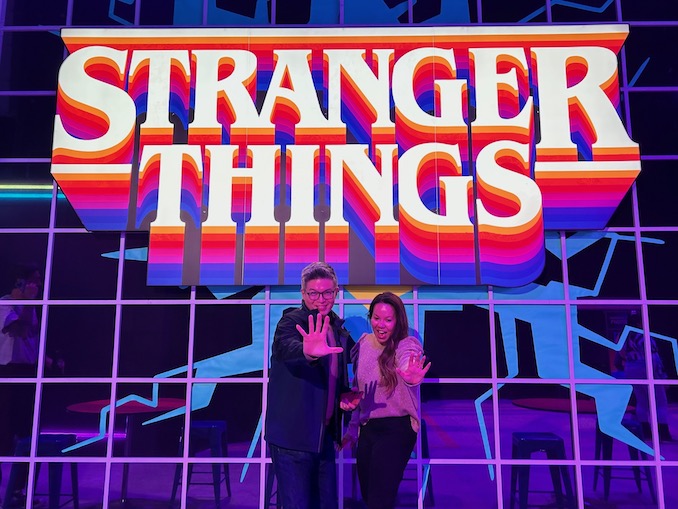 Toronto's Fusion Food Tour: since 2016 local tour guides with Chopsticks + Forks have offered their award-winning Kensington Market International Food Tour. Now they've added a new tour that will feed the bellies and curiosity of locals and tourists alike! Toronto's Fusion Food Tour is a taste of what happens when creative foodies around the world call Toronto home. From Rasta Pasta's Jamaican/Italian fusion gnocchi to Japanese poutine. This is not your usual walking food tour. By the way, this is a fun family and friends event that can also be booked as a private group tour. More info dates/tickets can be found here.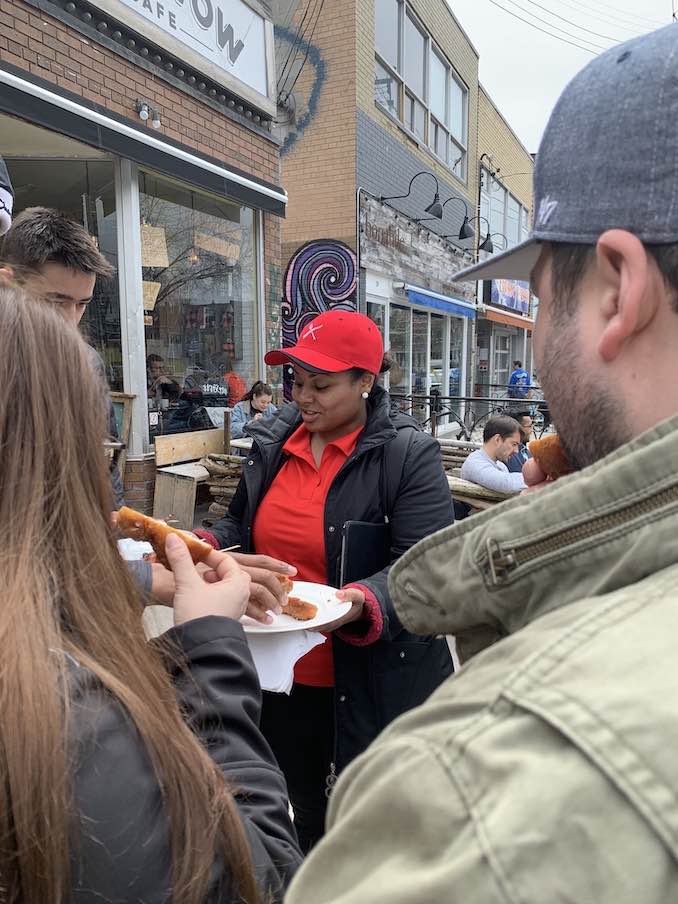 Dragon Ball Symphonic Adventure Tour: June 9 & 10. Meridian Hall. Fans of the iconic Dragon Ball and Dragon Ball Z television series this live performance is for you! This Canadian tour will feature the original singer of the Dragon Ball series himself, Hiroki Takahashi who will be performing many of the classic from the series, including Cha-La Head-Cha-La, We Gotta Power, Makafushigi Adventure, and more. Attendees will experience the music of both the original and iconic Dragon Ball and Dragon Ball Z television series, powered by a full orchestra, while watching the storylines of both shows unfold on screen in HD with other fans. Akira Toriyama's work on Dragon Ball became a worldwide phenomenon, with over 300 million volumes of the comic book sold, currently making it the second-most sold manga in the world. Dragon Ball Z is also a nostalgic experience for many Canadians who grew up watching the show after school on YTV. This will be Toriyama's first time in Canada.  Tickets and more info found here.
Jurassic World: The Exhibition: located at Mississauga Square One is where you'll be transported to the film set on one of the most popular dinosaur film franchises. Feel as though you've stepped back into the dinosaur age and walk amongst the prehistoric giants. Come face to face with life size Raptors and other famous dinosaur creatures that once roamed the earth. Tickets and info here.
If you're looking for a new spot to dine with Dad…
CKTL & Co. has opened in the heart of the Financial District. Considered the first Stock Exchange themed bar with a distinct difference. Here, prices fluctuate just like the market. Depending on demand you'll want to secure your order in a timely manner. Digital ticker tape is what you'll need to keep an eye on.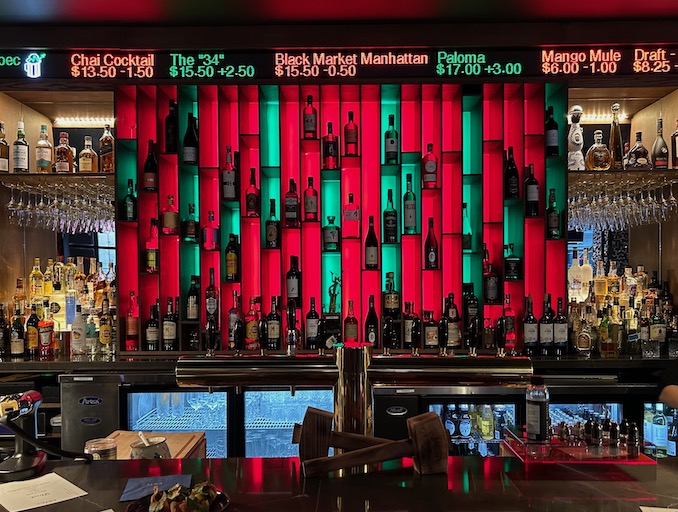 Black and Blue is the latest steakhouse to arrive in Toronto. All the fancy cuts of premium beef is here but there are options for the vegans and pescatarians. Located at First Canadian Place.
Laylak Lebanese has taken over the former Rosewater Supper Club space east of Yonge Street. It's elevated Lebanese dishes offer a fine dining experience.
ALWAYS COOOOOOL SPOTS:
Matty Matheson's Prime Seafood Palace is a hot spot now especially after recently placing in the top rungs on Canada's 100 Best Restaurants list as well as taking the number one spot on Toronto Life Magazine's Best Restaurant list.
J's Steak Frites was inspired the the many no-fuss steak bistros in Paris. The only thing on the menu? You guessed it. Steak Frites. The prix fixe dinner includes a housemade salad, steak and all you can eat fries. Dessert options are always worth checking out. Also made in house, the sweets are great for sharing.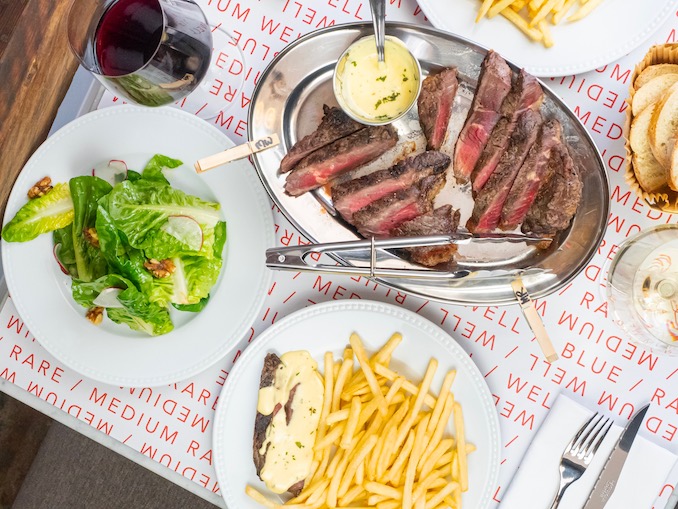 One of our favourites is Patois for it's Jamaican, Asian, and soul food influenced dishes. Jerk Chicken Chow Mein is a crowd pleaser. Brunch is also fab. Not sure what to order? They have a complete meal that has all the house favourites.
Our much loved Chef Nuit Regular has brought a fresh new brunch menu to her restaurant Kiin. The menu at the "Kiin Cafe" includes traditional Thai breakfast and lunch dishes as well as specialty drinks and coffee. Oh, and fresh made to order doughnuts!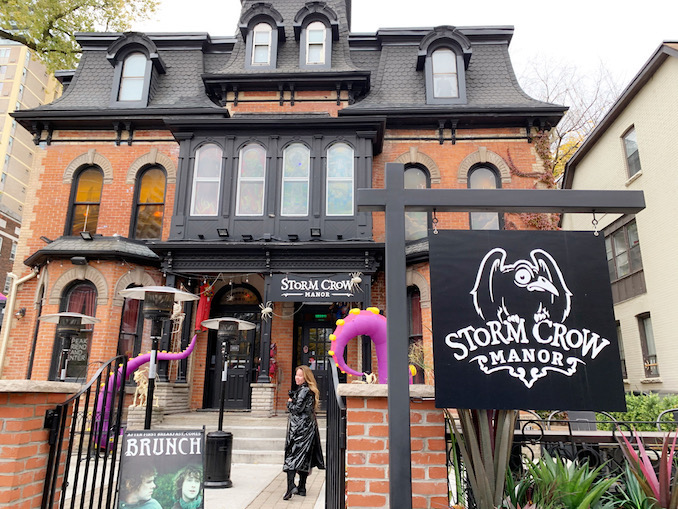 Storm Crow Manor is a casual fun multi-level restaurant for go-to weekend brunch and anytime favourites in this historical site. But it's the decor that is the biggest draw. It's a sci-fi lovers paradise with set props and recreated pieces from some of the most iconic television shows and movies. Even the stairs leading you down to the washrooms are lined as though you're walking in Catacombs of Paris.  Be sure to check out the curio room before you leave. Maybe even have Zoltar offer you a fortune.