Aisha Evelyna is a Toronto-based actor, writer, and director passionate about bringing stories of the underrepresented to the forefront of our social consciousness. Recent film and TV appearances include Rabbit Hole (Paramount+), and Slo Pitch (IFC/OutTV). Co-creator of The Drop, Aisha is also developing the limited series Sally with Warner Brothers Canada as a participant of the 2022 Canadian Academy's Writers Program. Her debut feature drama, Seahorse, which she wrote and is set to direct and star in, is a 2022 Telefilm Talent To Watch Fund Recipient and a 2021 Whistler Film Festival Screenwriters Lab participant. Recent directing credits include the short film ALEX (2022), which she also wrote and starred in, with support from the Toronto Arts Council and the acclaimed Cayle Chernin Award for Media Arts. The film premiered at Holly Shorts and was an Official Selection at the Austin Film Festival.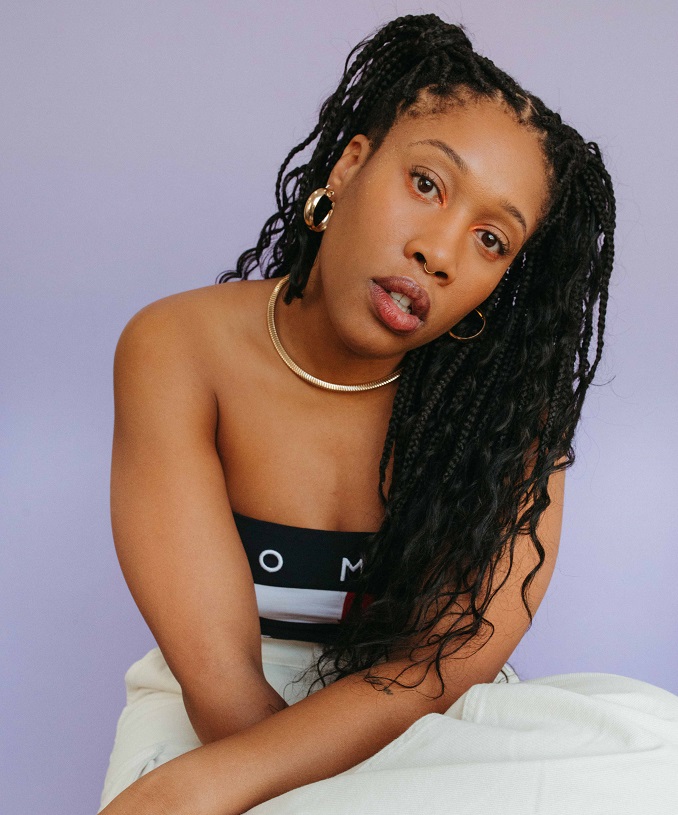 How would you describe your comedy style?
I usually write and make dreamy things with socio-political undertones. When I extend these interests to my comedic style, I'm the most excited by satire, specifically Horatian, because I love wild worlds where anything can happen, and grounding these worlds in universal truths.
Who are some of your influences?
I love Broad City, Chewing Gum, and Veep so I'm a huge fan of people like Ilana Glazer, Michaela Coel and our Queen Julia Louis-Dreyfus. But I do think my writing style is also heavily influenced by shows like South Park and films like Idiocracy.
Who was your favourite comedian growing up?
Katt Williams.The perm. The oversized pimp suits.The cussin'. He has a special place in my heart.
Who is your favourite comedian now?
Leslie Jones, Taylor Tomlinson, and Hannah Gadsby. Also, I miss Trevor Noah and The Daily Show. The writing was always spot-on.
What is your favourite bit you have written and why were you proud of it?
I'd have to say it would be a capitalism riot scene that I wrote for the last episode of THE DROP. With use of very little dialogue, physical comedy, and concise filmmaking, we were able to not only make something batsh*t, but I think the scene really speaks to the heart of the show in regards to the lengths humans will go to acquire things. It was also quite an ambitious scene. In the lead-up to the shoot, we were all like, "How are we going to do this without stunts?", and on the day, we were losing light fast, and it all just came together in 45 minutes, almost like magic. I'm low-key still shocked that it worked.
What is your favourite medium for listening or finding new comics/comedians?
TikTok. I have a TikTok problem. Like, it's so bad that TikTok pushes this little "Please, for the love of god, get off the screen and rest your thumbs" cartoon at me.
Tell us a joke about your city:
Like many, I have a love-hate for Toronto housing. Like, yes, the little raccoon moans of pleasure outside my window keep me up at night, but I can pee and stir-fry at the same time. So that's something.
Do you have anything to promote right now?
THE DROP. Go watch it on Narcity's Youtube Channel.
Where can we follow you?
PAY IT FORWARD: Who is another local comic/comedian we should know about?
I'm going to cheat and say my homie Dani Pagliarello. She funny. She fierce. She fine. Go follow.