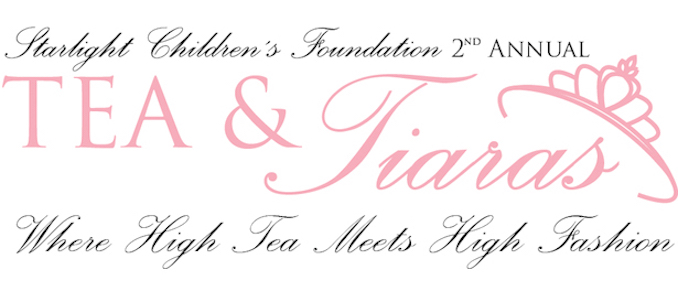 I recently chatted with the VP of Special Events and Operations at Starlight Children's Foundation Canada, Jeannie O'Regan, about an interesting annual fundraiser that takes place on a Sunday, during the day, called Tea & Tiaras.
The event raises funds for the Starlight Children's Foundation Canada which provides a unique blend of family-centered programs and services from hospital to home. There goal is to improve the life and health of kids and families who are facing life threatening healthcare problems.
Mothers, daughters, aunts, grandmothers, cousins, friends and colleagues are invited to wear their best Sunday dress and raise funds through ticket sales, auctions and donations. Guests will be treated to teas courtesy of The Fairmont hotel in Toronto (the location of the event), a fashion show by local designer Riani Designs, a beauty corner (stocked with high end products at enviable prices), a custom photo booth, three pop-up boutiques featuring Ma Lu shoes, a Skinlicious handcrafted soaps station, a Tocara Jewelry station and a live art performance piece by artist Jessica Gorlicky (JessGO).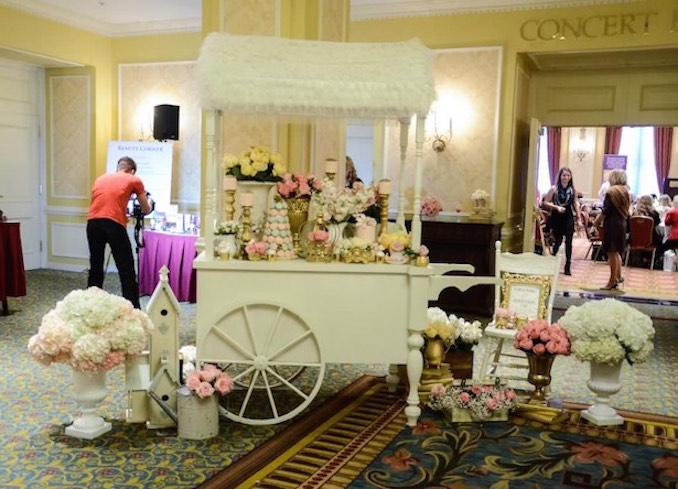 The event will be hosted by TV personality Suhana Meharchand and run from 1pm – 4pm on Sunday, October 25th.
How did the Tea and Tiara idea come to fruition?
We wanted an affordable platform to celebrate Starlight. Something fun and accessible to all our supporters.
Why did you choose to have a daytime fundraiser? What benefits does it have?
So many events being put on these days have a focus on the night time cocktail affair. We wanted the opportunity to bring a little class and charm into an affair that focused on decadent experiences like high tea and fashion.
What types of food can one expect?
The Fairmont Chef has provided an incredible menu of finger sandwiches, desserts, and classic high tea fare.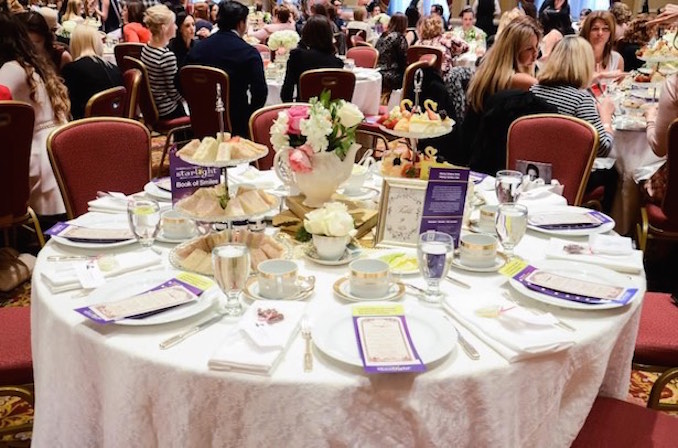 How did you work with Riani Designs?
Our Presenting Sponsor, Bloom Lanys, has a great relationship with Riani and we were delighted to include their incredible designs in our fashion show.
Tell us about some of the recipients who will be attending. How did the programs help them?
We have more than 10 Starlight families (mainly moms and daughters) attending as sponsored guests to the event. Each family has their own story and what Starlight means to them. But the overwhelming consensus is that Starlight has really helped them cope with the journey through treatment by offering amazing events, granting wishes, and connecting families in need of support.
What are your goals for this year?
We are hoping to raise $75,000 to support Starlight and build our audience to prepare for our 3rd Annual event next fall!
What are some of your favourite local charities?
We love organizations that help kids. Our mission is to support sick kids across all communities in Canada, so when we see another organization that supports them we feel a sense of camaraderie and are excited to reach so many in need.
What is the best part about running these events in Toronto?
The smiles on the faces of the Starlight kids that get to experience a wonderful day!
For more information, visit the Tea & Tiaras website.