Saphera Peters is an illustrator based in Brampton, Canada, who brings joy to others through vibrant colours and dynamic compositions inspired by her South Asian culture.
In 2019 she invested in an iPad and dedicated an entire year to honing her drawing skills. Whether it was 20 minutes or 2 hours a day, she committed herself to consistent practice and improvement. Little did she know that this venture would ignite her love for digital art and illustration, propelling her forward to find her purpose in the world – to spark joy through art.
Growing up in a South Asian Household, art and creativity were often seen as mere distractions. However, as she discovered her true passion for art through her 365-day challenge, she had to break free from those beliefs and embrace her identity as a creative entrepreneur. She had to remind herself that pursuing her artistic aspirations didn't make her a failure; instead, it required courage to go against the norms she was taught.
Today, she is proud to be a full-time illustrator, representing the minority women in creative fields that were lacking during her own upbringing. Whether it's adorning public spaces with her art or crafting uplifting greeting cards, her ultimate goal is to bring smiles to people's faces.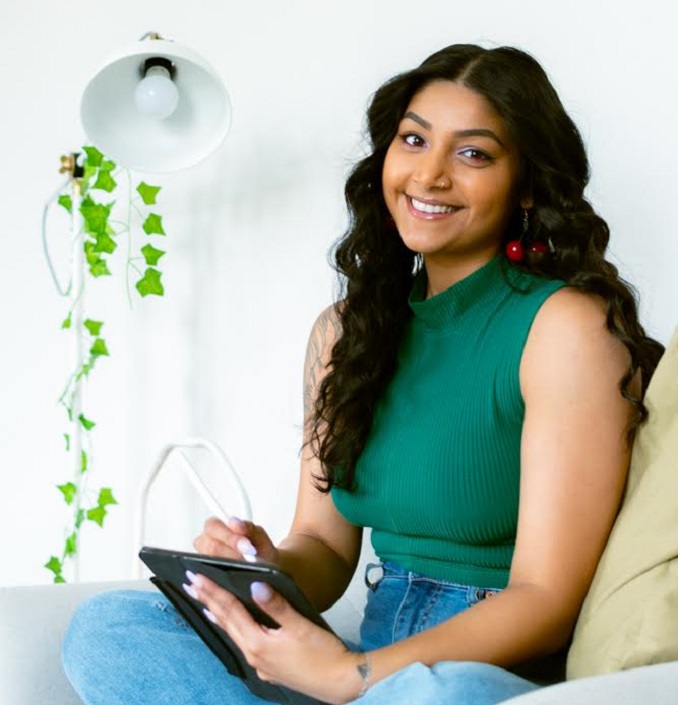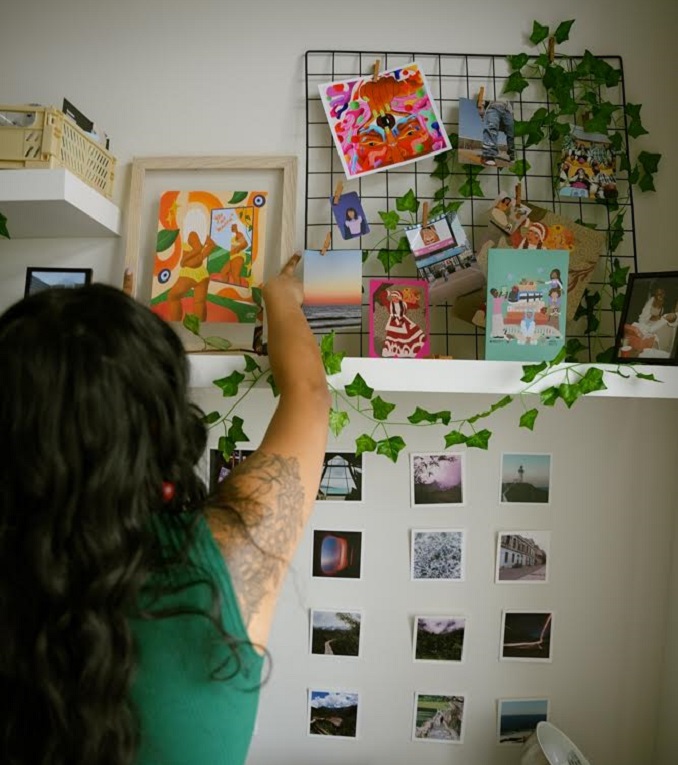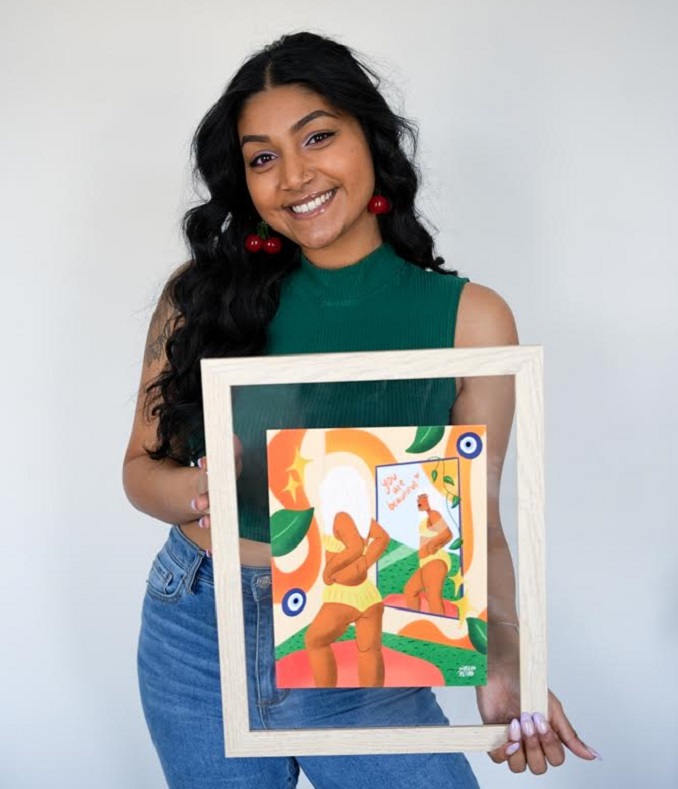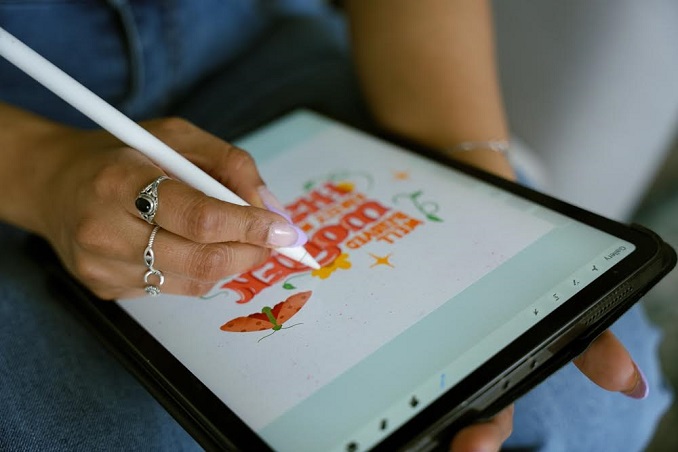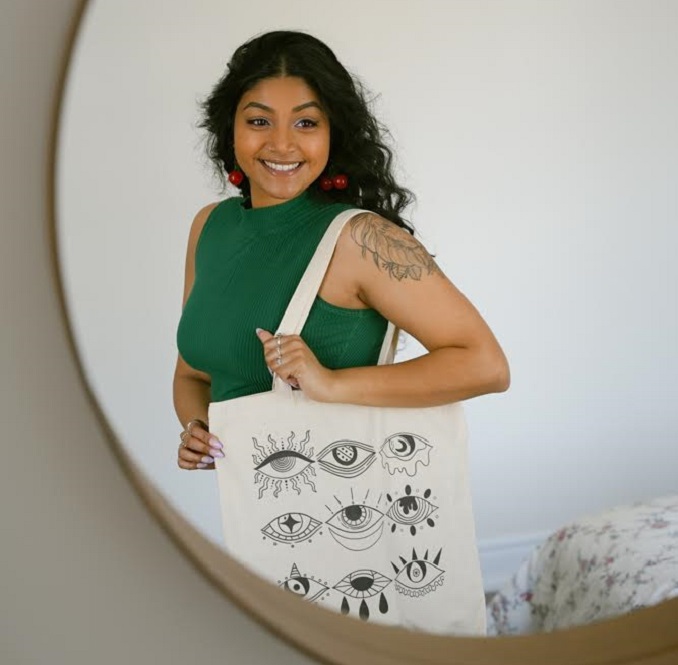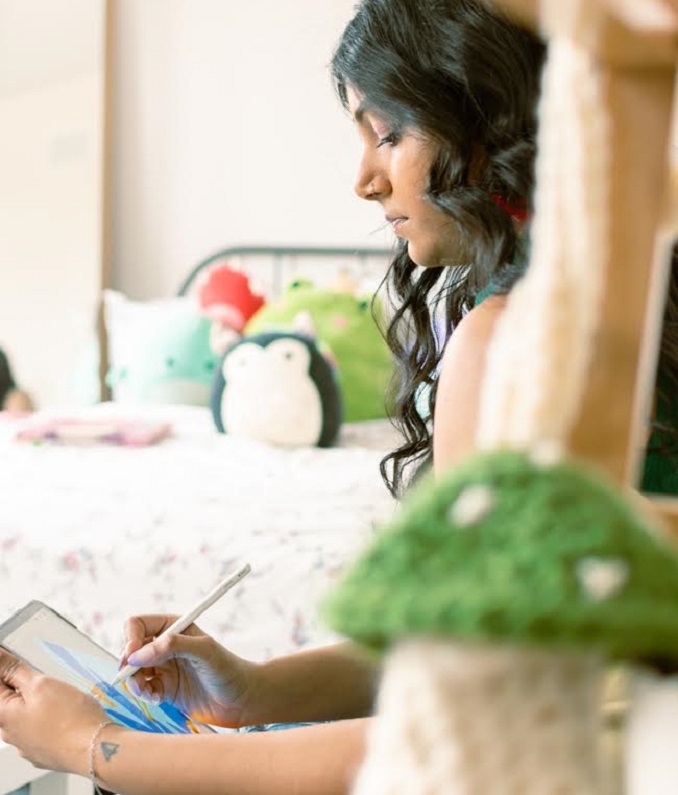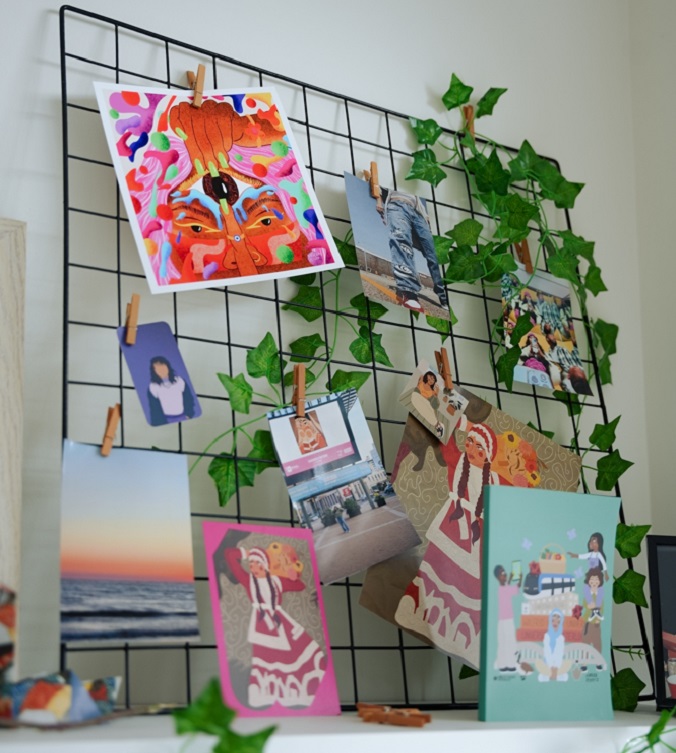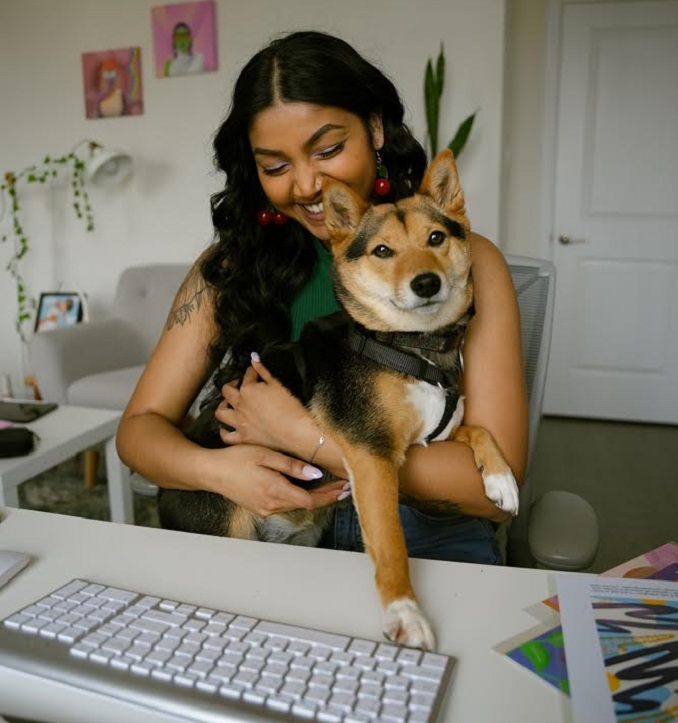 ***
Which neighbourhood are you in?
I am located in Brampton West, borderline Mississauga.
What do you do?
I work in both digital and acrylic mediums. When it comes to digital, I do Illustrative work for corporate clients as well as surface pattern design work for products. I use Procreate on my iPad because I feel the most in control when I am drawing with my hand. However, when I need to scale my work for large sizes like vinyl installations or create repeating patterns for products, I use Adobe Illustrator.
With acrylic medium, I like to paint on non-traditional canvases such as clothing, sneakers, and handbags. I actually recently painted a Telfar bag which is now owned by Randi Zuckerberg! I have also been getting into creating mural work for public displays.
Another digital medium that I create is digital content! I just launched a Youtube channel where I talk about my personal journey as a full-time artist, sharing tips and resources for other creative entrepreneurs. I accompany this by posting consistently on Instagram and TikTok as well.
What are you currently working on?
I just launched my updated website and am now working toward creating pattern collections for next summer, as well as holiday items to sell in my Etsy shop (stickers, art prints, and greeting cards). I am also planning on creating a large mural in my home office to bring some colour into my physical space!
Where can we find your work?
Website | Instagram | Etsy shop | Youtube