Ontario's online gambling sphere is in the midst of a pivotal shift, with the provincial regulator pushing for a revamp in advertising strategies. Companies accustomed to relying on celebrities and athletes for promoting their services are set for a strategic overhaul in light of the Alcohol and Gaming Commission of Ontario's (AGCO) recent amendments.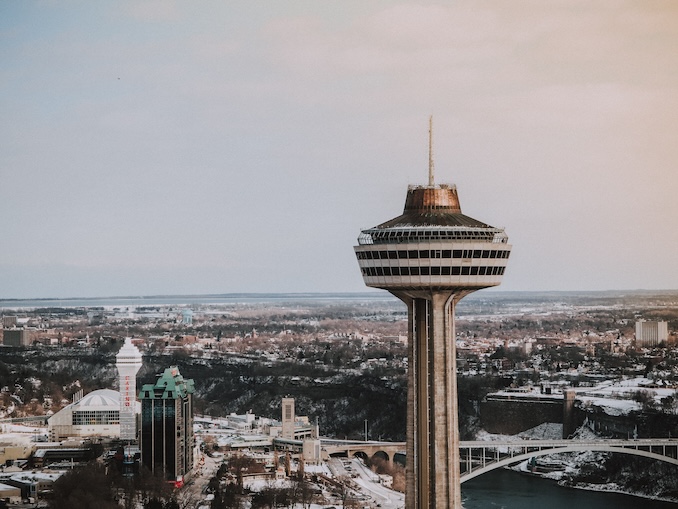 What Do These Amendments Entail?
The amended regulations don't just zero in on celebrities and athletes. They are more extensive, extending to role models, social media influencers, cartoon characters, and entertainers who are likely to appeal to Ontario's underage demographic. This begs the question: How will this reshape an advertising arena that has been instrumental in driving tens of billions in online wagers since 2022?
Steven Salz, CEO and co-founder of esports-centric betting firm Rivalry, suggests that this might compel operators to tap into their creative reserves. Historically, the industry has leaned on endorsements from athletes and celebrities, a practice now under scrutiny. The familiar faces, from Wayne Gretzky to Connor McDavid, are expected to disappear from the marketing material.
Casino Operators Will Need to Adjust
The new restrictions from the AGCO aim to prohibit the use of athletes and influencers in internet gaming (iGaming) advertising and marketing that might lure in minors. While casino sites don't go hand in hand with sports legends like Wayne Gretzky, track star Andre DeGrasse, and NHL players Connor McDavid, some of the time online casinos do benefit from the endorsement of a well-known face. This practice, however, is going to be banned starting February 2024. Casinos will have to revert to the use of mascots and other clever marketing tactics that don't involve influential figures that could entice minors, and it is recommended that players inform themselves before playing online at the best Ontario online casinos
Paul Burns, the president of the Canadian Gaming Association, echoes this sentiment. The industry is currently in a grey zone, looking for clearer directives on terms such as "athlete" and the nuances that determine their appeal to younger audiences.
Drawing Parallels with Past Advertising Shifts
Marketing expert Tony Chapman draws a parallel between the shifts in gambling advertising to the evolution in tobacco advertising. He recalls the era when tobacco companies utilised mascots like Joe Camel or personas like the Marlboro Man for promotion. Chapman emphasises how companies had to pivot creatively as regulatory challenges mounted. With the incoming regulations, Chapman sees a future in hyper-personalised marketing, leveraging AI and data analytics to cater to individual tastes and preferences.
Potential Impact and Responses
Natalie Coulter, an associate professor of communication and media studies at Toronto's York University, notes how industries under scrutiny, such as tobacco or oil and gas, have historically emphasised individual responsibility, diverting attention from larger policy shifts. The emphasis on personal choices, she argues, distracts from crucial policy changes that might be more impactful.
Ontario's new rules won't be active until late February, meaning they won't cover much of the NBA, NHL, or the upcoming NFL season. Bruce Kidd, a former Olympian and professor, sees this delay as problematic, pointing out that the provincial regulator appears not to be heeding its own warnings regarding the harmful effects of such advertising.
However, Burns from CGA highlights contractual obligations that need addressing, and the AGCO assures that the nearly six-month gap aids in ensuring a seamless transition for operators.
Learning from International Counterparts
The UK's move to restrict athlete involvement in gambling advertisements offers an instructive blueprint for Ontario. Woodhams, referencing the UK's restrictions, suggests that while the ban shifted promotional strategies, its core intent was protecting the youth. The English Premier League's recent decision to remove gambling logos from jerseys is another global change from which Ontario can draw lessons, even as companies like Fitzdares diversify their advertising outlets. Supporters advocating for reduced exposure to gambling companies have a reason to raise their summer cocktails in Toronto.
A Resounding Approval and Hopes for More
Back in Ontario, the AGCO's changes have met with widespread approval. Observers and experts like Coulter see it as a positive step, though many feel there's room for even more stringent regulations. The concerns aren't just about underage viewers; adults too can be influenced by the omnipresent advertising, underscoring the broader implications of AGCO's initiative.
Cynthia Mendoza, a retired teacher and basketball enthusiast from Vancouver, voices a sentiment shared by many: the overwhelming gambling-related content, especially on sports broadcasts, can exert undue influence, particularly on the younger demographic. For example, there's no room for comparison between advertising something harmless, such as food events in Toronto, and gambling sites. The collective hope is that Ontario's measures might pave the way for more comprehensive reforms in the future.