RealOnes is a distinctive GPS app recognized for helping people find and support Black, Indigenous and allied businesses. The free app is more than just a mobile directory. While making a significant impression as a brand, the first-of-its-kind accessible platform offers businesses an opportunity to advertise their products and services. Founded by IT expert and owner of the Global Black Alliance (GBA) Joe Harry, RealOnes is changing the way people shop, by ensuring it is easier to identify the country of one's roots and community.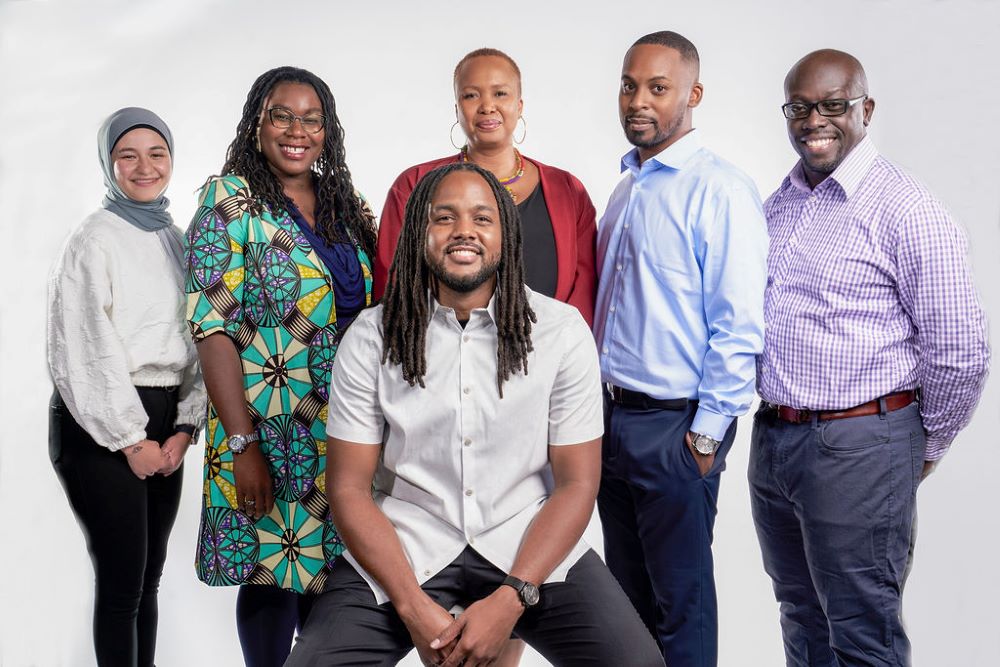 Users of the app can expect to conveniently filter their search by country of origin, and choose from a list of favourite restaurants, contractors, podcasters, and music venues or plan their vacation spots. Harry talks about the app creating a buzz in the Greater Toronto Area (GTA) and the motivation behind starting his community-based organization. "The Global Black Alliance Inc. is all about intention even down to the name. The goal is to be a global movement centred around the Black experience and committed to allyship," he says.  "The GBA started in Toronto and through the app RealOnes, we have been able to see real change in how Black-owned businesses and allies find each other, and how customers can buy Black, shop local and work with allies more easily."
Harry adds, "RealOnes was born out of necessity. Finding Black-owned businesses and true allies of our community was a real challenge with fragmented information all over the internet. We decided that it was necessary to build one place for all industries, businesses, races, faiths so that customers can start looking there."
"So far we have 190 businesses registered in 9 countries, and I have also invested over 100K to build this solution and offer if free to the community. Our goal is to be a worldwide phenomenon, a household name with millions of businesses and users across the globe working together and engaging on their own terms. We're focused in Toronto but as our capacity grows, we hope to have stronger representation in hub cities and across the world," he says.
GBA prides itself on building equity across the globe and investing in communities that need it most. The app founder explains the significance of RealOnes in welcoming diverse businesses to its platform. "People can download the app by signing in with their Google or Apple ID," Harry says.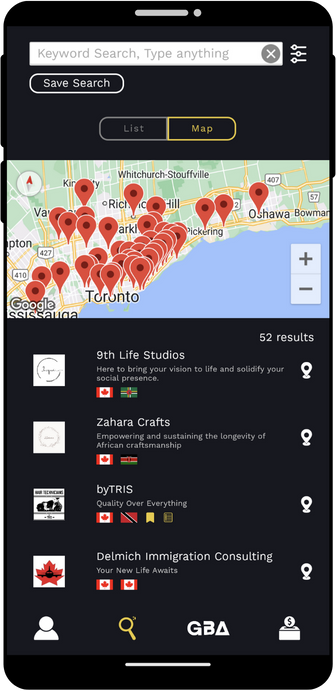 Besides being the brainchild of GBA, RealOnes was created with the main focus of connecting communities in a way that is understandable, equitable and of the highest quality. Harry talks about the unique features and functions associated with the app. "The Flag Feature is the most distinct, where a business can display its cultural roots right on its profile for customers to see and a searchable feature such as this will allow customers find Jamaican restaurants or Zimbabwean Spas in Toronto," he says. "Through the Curated Lists feature users can actually make lists of their favourite businesses and subscribe to their notifications, alerts, and announcements. Another interesting item is that business owners can see insights on how users are finding and interacting with their profile. Additionally, users can search for Black women-owned businesses, Ally-owned businesses, 2SLGBTQI+ owned businesses and save those searches for future reference," Harry says. Businesses that are featured on the app include St. Skin Tones Beauty, byTRIS, Blessinglicious, Art on a Tuesday, UPlift Black among others.
Speaking about the impressive recognitions he has received, he adds, "Being featured in the Black Business Professional Association (BBPA) August Newsletter for Entrepreneur of the Month was monumental, and we appreciate the continued acknowledgement of our work in the global community."
With the ultimate objective of uplifting and empowering Black businesses in their neighbourhoods and beyond, RealOnes GPS promises to help you find your community no matter where you are in the world. Download the interactive location based mobile app today and join the glorious movement.