This summer, Joni Restaurant gave us the opportunity to explore excellent music and gastronomic delights at the same time. With a perfect weekly event line-up, Joni offers a musical experience known as Joni Live. Located in the heart of the city at 4 Avenue Road, Joni is housed inside Park Hyatt Toronto. The culinary destination brought distinguished vocalists and musicians to perform at the posh Yorkville neighbourhood and will continue to do so going forward. Joni Live features a vibrant list of performers – with artists such as singer-songwriter Sammy Jackson, Billboard charting artist Avery Raquel, indie-soul artist, Jeremy Voltz, pop singer-songwriter, Chèlle, JUNO award winner and guitarist, Donné Roberts and many more.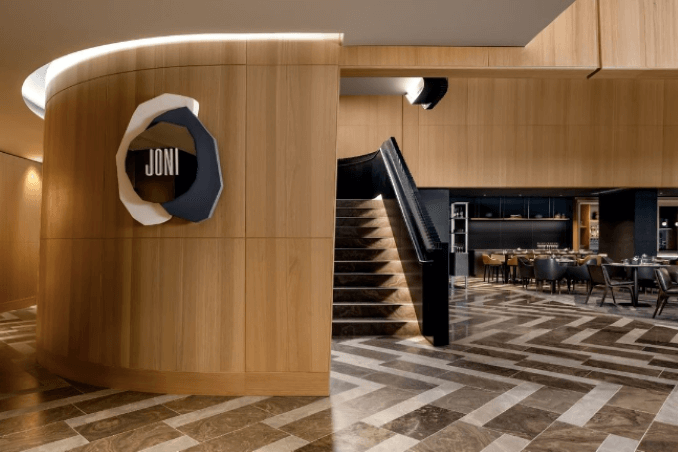 Along with lively musical performances, Joni also provides a variety of comestible food choices plus vegan food and gluten-free options that covers breakfast, lunch, and dinner. Joni serves full-flavoured meals presented with a sophisticated culinary take with familiar seasonings. You will find breakfast dishes like Continental Breakfast ($26), Park Breakfast ($32), Yogurt & Granola ($16), Steel Cut Oats ($15) that can be served alongside Sides such as Crispy Potato Hashbrown($9), and Heirloom Tomato ($7). The breakfast menu could also be paired with fresh juice and smoothies, and they consist of Orange Juice ($8), Grapefruit Juice ($8), and a healthy blend of nutrient-rich ingredients.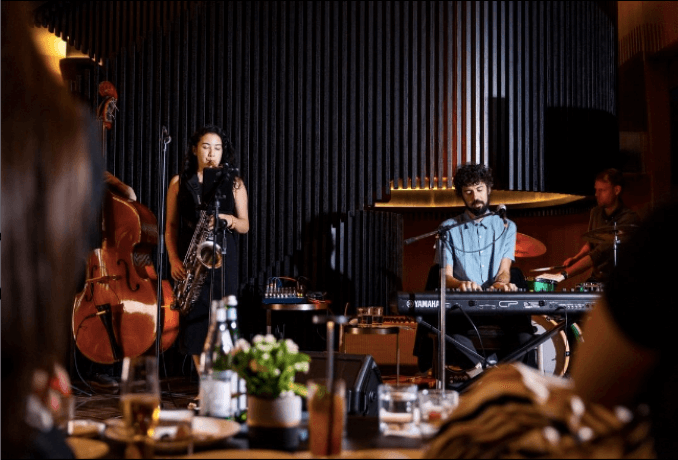 The lunch menu items include Halibut Grenobloise ($42), Steak Frites ($68), appetizers like Corn Soup ($19), Hiramasa Crudo ($25), Beef Tartare ($23), including tasty salad options, and Sandwiches such as Park Smash Burger ($29), and Chicken Club Panini ($28). For the dinner cuisine, The chef's menu, 5-course ($120) and Chef's Menu 9-course ($160) is a must-try as you will find other mouthwatering food pairings.
Recognized as an epitome of fine dining, Joni embodies the very best of contemporary Canadian cuisine. Whether you are in the mood for hearty salad recipes, a savoury sandwich, a fulfilling delicacy, Joni has something for everyone.
For an escape from the hustle and bustle of the city, Joni Live allows us to support local talent and find a new favourite artist. You can also grab a quick bite, and enjoy a romantic dinner, or a family gathering at reasonable prices. Coupled with a friendly and attentive staff, this cozy spot will ensure you have a memorable dining experience.