On April 27th, SiriusXM Canada celebrated a new multi-year partnership with Live Nation Canada by throwing a free Alexisonfire concert at History in Toronto.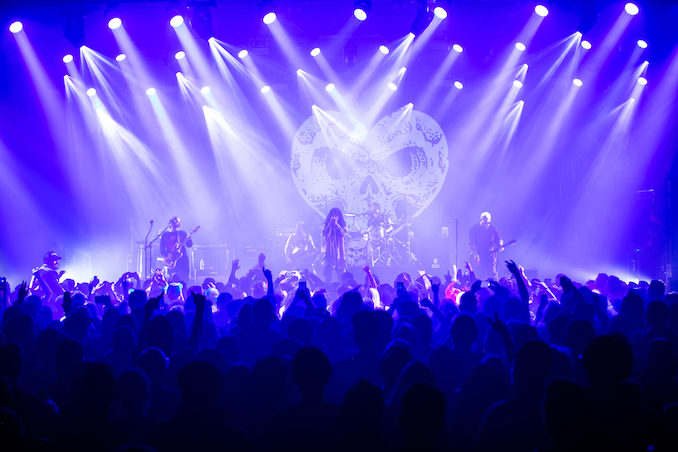 The new partnership gives SiriusXM Canada a strong presence at live concerts and comedy events in Canada with varying on-site activations as well as being able to allow perks for their subscribers. Some of the added experiences will include branded lounges, live event broadcasts, VIP access, ticket giveaways and more.
For the Alexisonfire show, fans were able to access a pair of FREE tickets on a first-come, first-serve basis beginning April 15th at 10 AM EDT by visiting a Live Nation Canada website link. The concert, featuring the band Chastity as an opener, was a preview of the access and experience of future partnered events. The show will also be streamed at a future date on SiriusXM's The Verge (ch. 173).
The concert, taking place at Live Nation Canada's own History music venue, was also a preview of the band's 4-day concert series, Born & Raised, taking place June 30th – July 3rd in their hometown of St. Catharines with co-headliner City and Colour. The band's latest album, Otherness, is their first record in 13 years and will be released on June 24, prior to those shows.
SiriusXM Canada will be at various local concerts in the future at venues like RBC Echo Beach and Budweiser Stage as well as several festivals across Canada including FVDED in the Park in BC and Osheaga in Québec.
If you are interested in signing up and keeping tabs on benefits for subscribers, you can visit the SiriusXM Canada website.