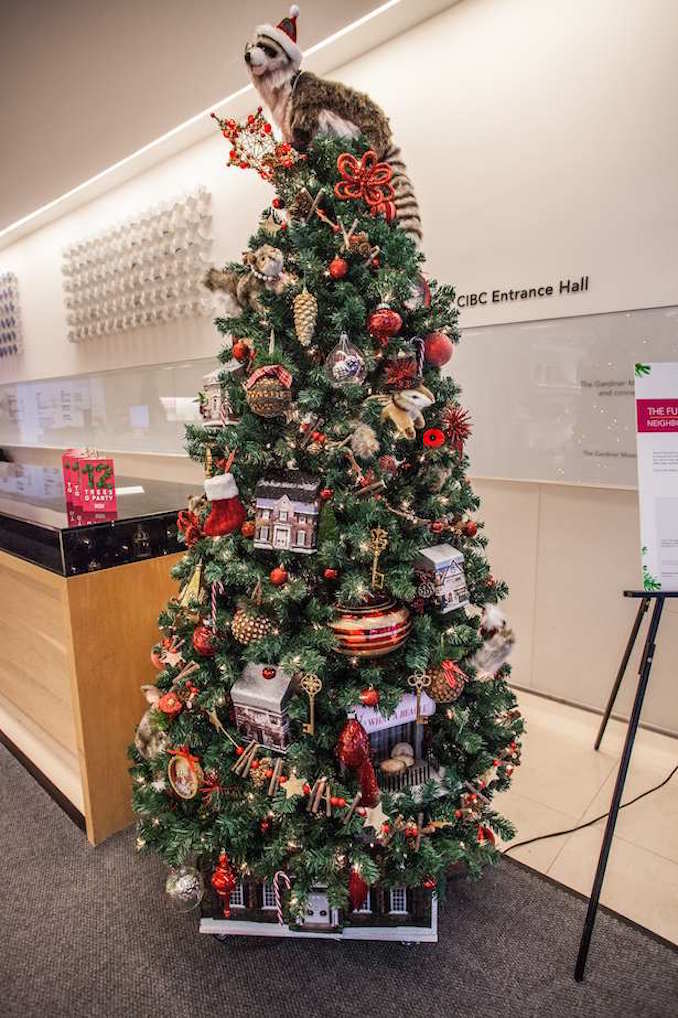 The Gardiner Museum's annual 12 Trees Exhibit is back featuring local designer's arboreal creations on display from November 12 – December 14, 2014.
This year's theme is Toronto neighbourhoods. Each tree will represent a different T.O. hood from Chinatown to Leslieville.
Designers of the trees this year included:
-Steven Sabados & Chris Hyndman of CBC's Steven and Chris – Leslieville
-Kimberley Newport-Mimran of Pink Tartan – The Mink Mile
-Susanne Shaw of Holt Renfrew – Downtown
-Hilary Farr of Love It or List It – Greektown
-Christine Eccelstone of C Design – Old Toronto
-Cobi Ladner of Cobistyle – Mirvish Village
-Shawn Gibson & Michael Pellegrino of Teatro Verde – Yorkville
-The Gardiner Museum's Gardiner Shop
-Julia West & Isabella Dabrowiecki of Julia West Home – Distillery District
-Robert King, Karen King & Jasmine King-Niit of Norma King Design Inc. – Chinatown
-Robert Tanz of Robert Tanz Interior Design – Forest Hill Village
-Upper Canada House – Entertainment District
I recently got to get a sneak peak of the trees as the designers were applying the finishing touches. Check out some of the photos and come down to the Gardiner Museum before December 14 to see the trees for yourself.