Historically a poor and working-class neighbourhood, and a home for new immigrants, Regent Park is being transformed from an isolated and easy to get lost in maze of identically brown brick buildings with their backs to the street, to a vibrant mix of public housing, market rent, and condominium buildings.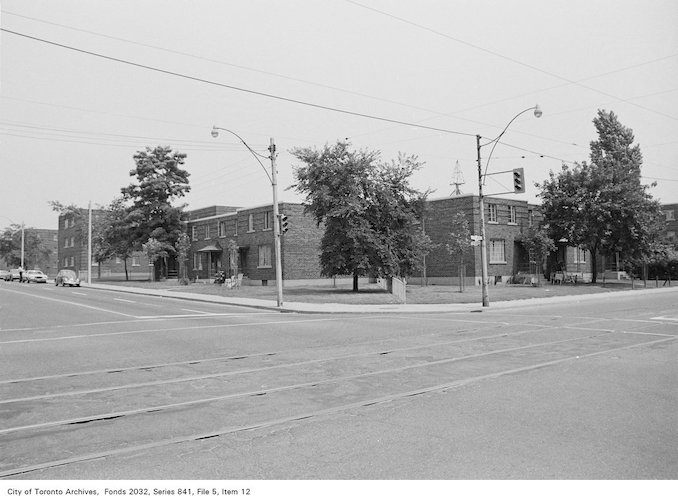 Toronto Community Housing manages many of the unit buildings, and the people that live there, strive to stay and have their voice included, and be counted as a vital member of the new mixed-income neighbourhood.
Many non-profit and community-based groups serve the area. Regent Park led grassroots, resident, and tenant groups have advocated for community benefits from developers, with the expectation that builders must give back to the neighbourhood, and replace things that they take away.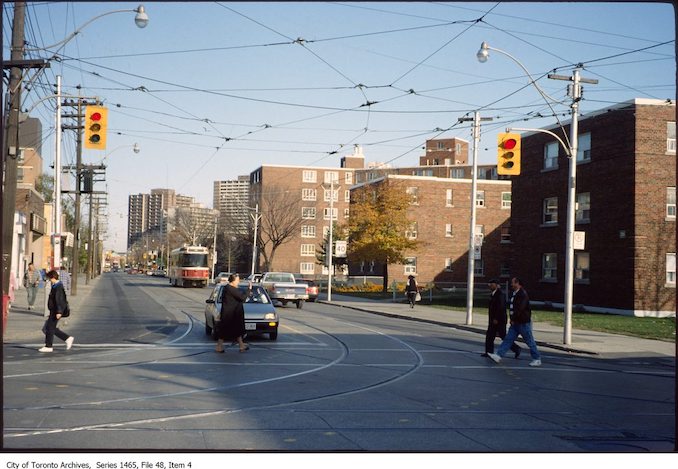 Regent Park now has a new swimming pool, the Pam McConnell Aquatic Centre.
The centre was built to replace an existing and beloved Regent Park swimming pool, and the local group Access to Recreation fights to make sure that the children local to the area can have priority to use it, as there is competition from all over the city for lessons and swim times at the new and modern facility.
The revitalization of the area has a lot of lessons for sustainable neighbourhoods, and fair and equitable urban planning.
The Toronto Archives are a great resource for pictures of the old Regent Park.