From recording artist to radio co-host, 20-year-old Canadian singer/songwriter and Billboard charting artist Avery Raquel has been entertaining audiences professionally for over ten years and has channelled her passion for performance into an impressive list of accolades. The alternative soul artist has released three solo albums to critical acclaim and has previously worked with award-winning Canadian producer/musician Greg Kavanagh. Raquel's 2018 album, My Heart Away, debuted at #11 on the iTunes Top 200 RnB/Soul Chart and garnered significant media exposure and radio airplay across Canada, the U.S., and Europe. Passionate about supporting causes close to her heart, Raquel champions a variety of issues such as anti-bullying, mental health awareness, and music education, and is a featured artist and co-host of the weekly online broadcast 'The Memphis Show', on Heart of Indie Radio, a large supporter of mental health awareness for youth. With influences ranging from Etta James and Carole King to Lauryn Hill and Bruno Mars, Raquel's versatile musicianship and powerful vocals shine on her most recent releases. 'Please' debuted at #8 on the iTunes Top 200 RnB/Soul Chart and was a finalist in the John Lennon Songwriting Competition in 2021, and her prior masterful and emotive release, 'Helpless', debuted at #4 on the iTunes Top 200 RnB/Soul Chart and serves as the lead single from her forthcoming self-titled debut album due out this Spring. With its infectious groove and playful lyrics, listen to Avery's newest funky, single "All up to You" now.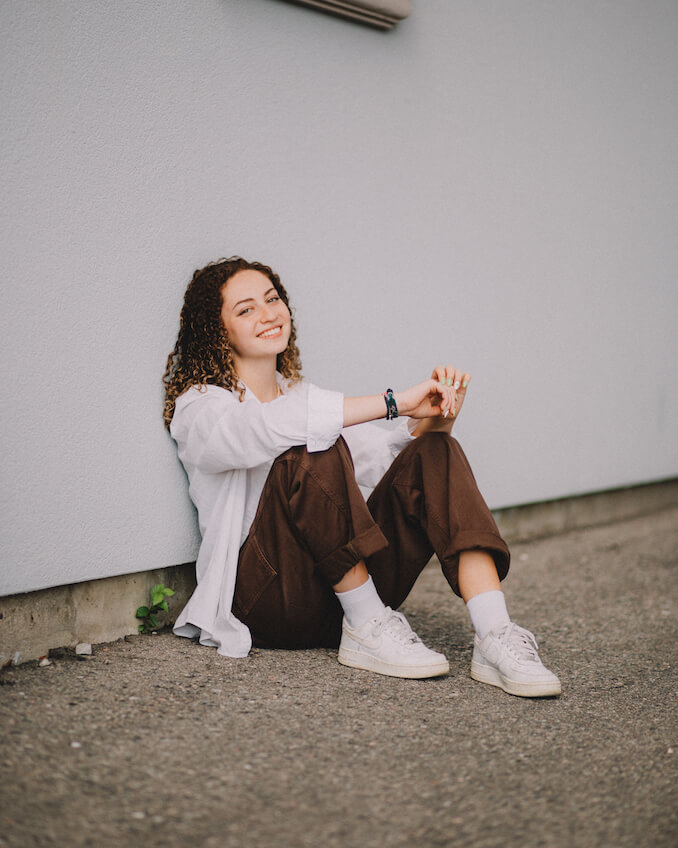 Name:
Avery Raquel
Genre:
Alternative Soul/RnB
Founded:
Brantford, ON – I started singing professionally when I was 10 in 2011. I now live in Toronto.
# of Albums:
3 full solo albums, 1 Remix EP which landed on the Dance Song Chart on
Billboard in February 2020, and a new studio album expected in Spring 2022.
Latest Album:
Avery Raquel (Self-titled) Spring 2022
Latest Single:
All Up To You
Latest Video:
Favourite musician now:
I don't have just one, as my taste changes monthly. I enjoy all kinds of music from Jazz to Blues, Pop to RnB, especially old school 70's.
Guilty pleasure song:
Help Me by Joni Mitchell
Live show ritual:
Breathing exercises, light meditation and I speak through all my lyrics in my head as fast as I can. Oh, and my mascara gets applied last!
Favourite local musician:
Daniel Caesar & Charlotte Day Wilson
EP or LP?
LP
Early bird or night owl?
Night Owl
Road or studio?
Road – I prefer performing over recording, especially lately.
Any shows or albums coming up?
Upcoming Shows:
April 7 – Bar Cathedral – Toronto, ON (Album Release)
April 15 – Townshend Theatre – Fort Francis, ON
April 16 – Port Arthur Polish Hall – Thunder Bay, ON
April 17 – Geraldton Country Club – Geraldton, ON
April 30 – St. Francis Centre – Ajax, ON
Where can we follow you?
Website | Instagram | Facebook | Twitter | YouTube | TikTok
***
Rapid Fire Toronto Qs
Favourite local restaurant:
Zander's Fire Grill and Brew Lounge in Brantford
Favourite street in your city:
Lorne Crescent in Brantford – My dad's name
Favourite park in your city:
South Humber Park, good walking trails and the Humber river is beautiful in the Spring and Summer.
Favourite music venue in your city:
Sanderson Centre, Brantford – just performed on the main stage last December.