February 1st marks the return of the AGO First Thursdays after-hours art gallery party. The AGO kicks off its after dark party season with SHAKE IT: a shout-out to Carnival spirit and culture. Start your weekend early dancing to hip-hop, R&B and dancehall with live DJ sets from headlining artist Juliana Huxtable, founder of the New York party Shock Value, and DJ Nino Brown of Yes Yes Y'all. Follow beats all around the AGO; listen for Toronto's leading soca DJ crew D'ENFORCAS. First Thursdays are a wild opportunity to dress up during the week, check your coat, and free your body to move to the music – and ultimately explore the AGO in a dynamic new way.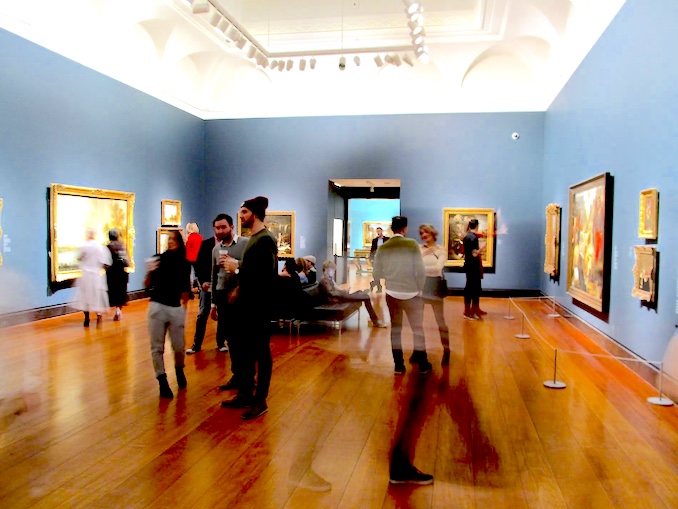 Shake It Carnival Style This February!
Adding to the Carnival vibe Thursday night, theatre artist Rhoma Spencer will recreate the custom of Viey la cou, or the old yard, where traditional Mas is performed. Gallery space will be transformed into a performative tableau inhabited by a selection of traditional Trinidad and Tobago Carnival characters. Jasmyn Fyffe, an emerging choreographer and dancer, will present a new work exploring her relationship to J'ouvert tradition and its emancipatory folklore.
Also part of the SHAKE IT experience is a specially curated selection called Out of the Vaults, plus themed interactive projects and talks. As well, February's artist-designed program will be created for the night by 19-year-old Toronto artist Alexis Eke.
Unique To Toronto
AGO First Thursdays art parties happen year round on the 1st Thursday of each month, except in January and August. Past headliners have included Patti Smith, Peaches, Grandmaster Flash, rapper Zebra Katz, hip-hop artist Kardinal Offishall, and Toronto-based talent like Darlene Shrugg, Phedre and VCR. There are usually about 2,000+ people at each party, and this event has been going strong for five years in Toronto.
First Thursdays always showcase a headline performer or act, and often there are multiple DJs in different dance spaces around the AGO. This provides guests a unique experience – not your typical visit to a major city art gallery. Besides live music and performances, First Thursdays keep guests artistically engaged with interactive and performative installations and many other surprises including AGO artist-in-residence presentations. Pop-up talks can also happen; topics range from discussion of the Toronto music scene to the creation of artist safe spaces. One last party perk, expect delicious event themed food & drink in the AGO's Night Market and bar areas.
First Thursday event themes range widely, from the future to identity, feminism, gender and queerness. Each party theme is filtered through the lens of either what's happening in the world, or a big Toronto event like Pride or Nuit Blanche, or around a major gallery exhibition. The AGO is passionately committed to engaging local and emerging artists in First Thursdays and showcasing the Toronto artistic community. Last year the AGO featured about 100 artists and speakers across ten events, and for many of them it was their first time working with the AGO. For others, who were perhaps artists-in-residence, or even featured in the AGO Collection, it was an opportunity to do something new at a different stage in their careers. The artists take a big part in chosen themes and creative direction – artist input is very important to the event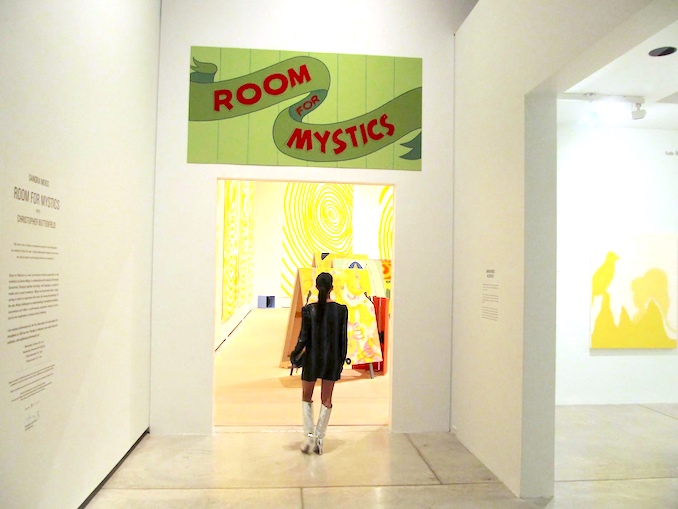 .
If you haven't been to an AGO First Thursday, this is the year you need to give it a go!
***
Advance tickets: AGO members $11 / Public $13 *
At the door: AGO members $14 / Public $16
* Advanced tix are strongly recommended as these parties tend to sell out!
There is an additional cost to see any AGO blockbuster exhibition as part of the experience.
First Thursdays run from 7:00 PM to 11:30 PM and is a 19+ event – ID is required. Cash bar.
For upcoming dates and past event info please visit: http://www.ago.net/firstthursdays
DYK: Hey, if you can't make it to the AGO on a Thursday, the gallery is open late on Friday evenings till 9:00 PM.