In the last few months, Toronto has been flourishing in Mediterranean and Middle Eastern cuisine restaurants. One of those restaurants has been Byblos (11 Duncan) located in the Story's Building.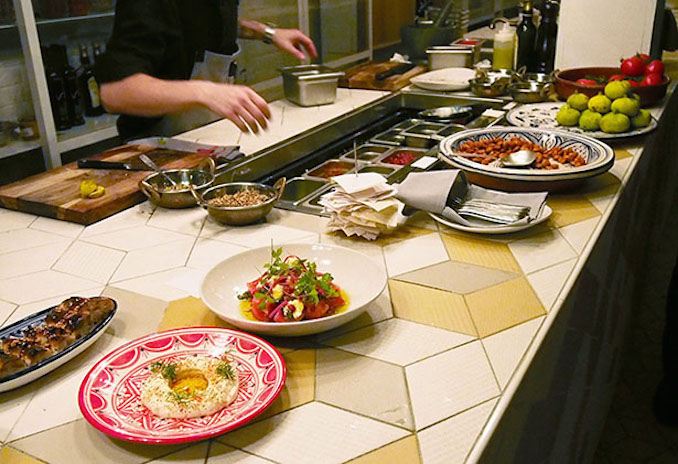 Of all the current openings, Byblos is chic and takes a higher-end approach to classics. The restaurant itself is romantic and informal with beautiful throw pillows, vaulted ceilings and shelves lined with Turkish delights including pottery.
Executive chef Stuart Cameron has created a menu of shareable plates (focuses on regions such as Greece, Morocco, Israel – just to name a few) which are approachable and satisfying including the Marcona Almonds ($6) or the Spanish Octopus ($17). The octopus is excellent – cut up into round delicate pieces and laid on a bed of Turkish salad including pomegranate seeds.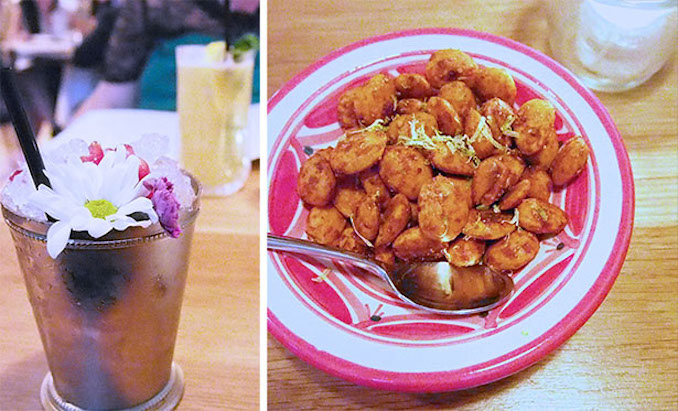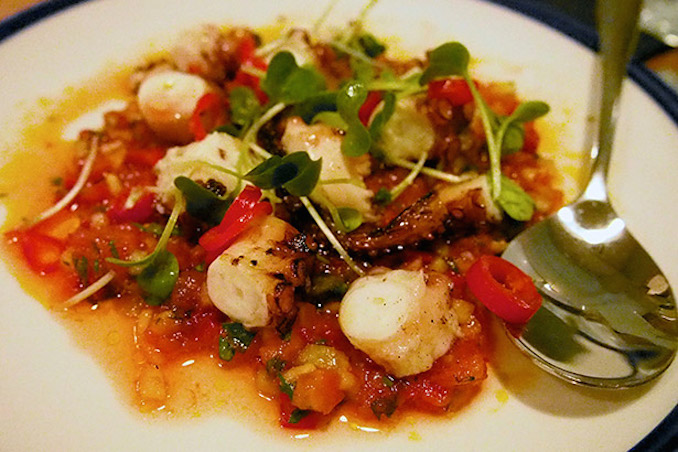 For larger dishes, there are options galore. For something a bit light, the Fig Salad ($14) offers up something a bit lighter and more refreshing with its orange honey blossom vinegar dressing, ackawi cheese and pistachios.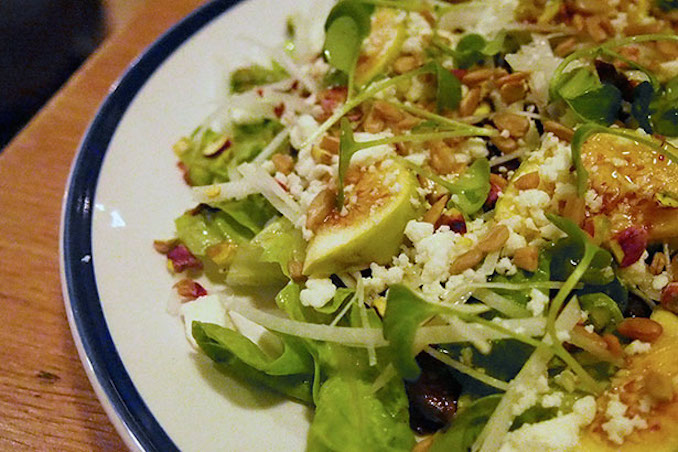 But if you're looking for something a bit heavier, I would recommend the Dry Aged Ribeye ($39). Served with smoked eggplant, the dish is a clear winner with tender meat treated with a za'atar butter.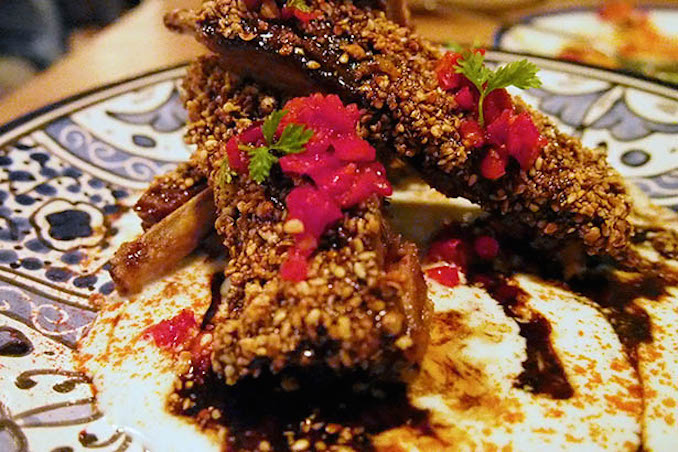 Thankfully we heeded the advice of our server and saved room for dessert, as this felt like the final kiss goodbye from a dear old friend. Recommended was the Yogurt Mousse ($8) which consisted of a pistachio cake, orange blossom water and flower jam. It was simply elegant, inspired and beautifully plated.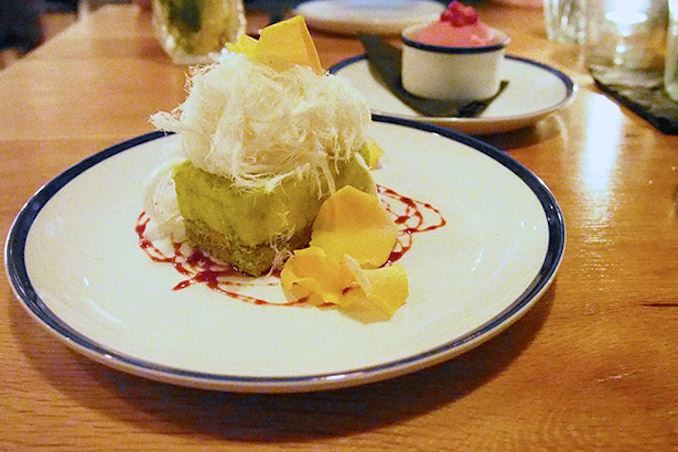 If you've been dreaming of the Mediterranean, then come taste some of Stuart Cameron's inspired delights.
Photos by Yuli Scheidt