Ripple Foundation aims to foster creativity in Canadian youth through writing. We recently spoke with Tamara Capar, Chief Editor, Wave Blog and Kids Write 4 Kids submission vetter (i.e., filtering stories to help select top ten), and Ripple Foundation board member, to find out more about what they do.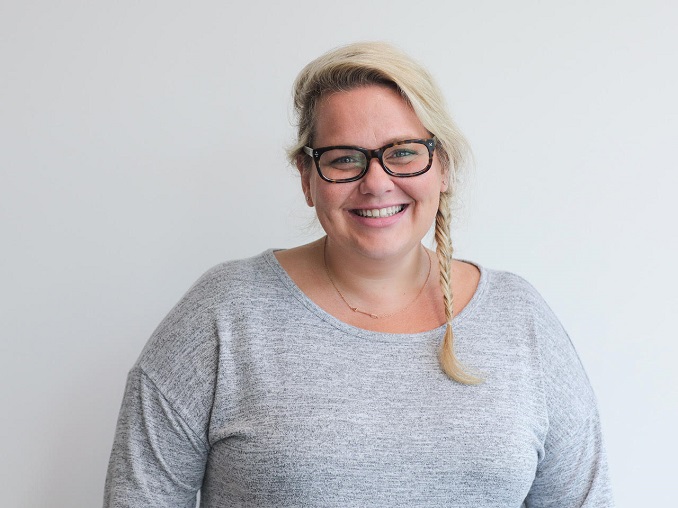 Describe your charity/non-profit/volunteer work in a few sentences.
When I first began working with Ripple Foundation, it was in a support role for the Kids Write 4 Kids contest. Ripple receives hundreds of submissions each year from across Canada which need to be vetted to ensure they meet all contest requirements. From there, the top ten stories for judges are selected. After getting to know founder Ivy Wong, I really loved her energy, passion, and dedication to her cause and believed in it, too. As the writing contest is geared towards elementary school levels, Ivy wanted to launch something for teenagers–this is how the Wave Blog came about! My editorial background served the blog well, ensuring content was clean, clear, and error-free and gave our student writers a chance to work with a "real" editor.
What problem does it aim to solve?
Ripple Foundation aims to foster creativity in Canadian youth through writing.
When did you start/join it?
I have been working with the Ripple Foundation for eight years and have watched it grow!
What made you want to get involved?
I was feeling established and confident in my career, but something else felt lacking. I started talking with friends and colleagues, asking how they give back to their communities. I learned about Ripple through a friend, who knew of my love for books, and she connected me with Ivy.
From the first time we met, I knew I wanted to be a part of this team. Ivy is so selfless and dedicated–her energy was infectious and I never want to say no to her! She had so many ideas and loved talking about them. I found myself drawn into her vision and wanted to help and really began to love bouncing ideas around with her. My time feels like a small thing to give, but seeing the success we've had over the years is more gratifying than I could have imagined.
What was the situation like when you started?
When I started working with Ripple Foundation, the Kids Write 4 Kids contest was the only program offered, and the number of entries has doubled over the years. It was early days, and our roster of volunteers was small. Since then, our numbers have grown to include adult and student volunteers. Ivy realized creative writing workshops could benefit some Kids Write 4 Kids participants. So with the help of an Ontario-certified teacher, we launched the Write It Workshops, which began as a series of three and has expanded to five over the years. When we launched the Wave Blog, it was just Ivy and me. We were publishing two blog posts a month, and since COVID, we've been publishing weekly. To date, we've published over 220 blog posts! Our editorial team has also grown to include two copy editors and one editorial assistant. And this year, we hosted our second virtual Express Inspire Connect youth conference.
How has it changed since?
As mentioned above, we've grown in size and offerings. However, the world is different today than eight years ago when I started. We are always learning new ways to reach different communities and how to communicate with them. We are looking at the mediums kids today use in expressing creativity, whether it's pencil on paper or online. We want to evolve and remain a relevant and supportive source for students, families, and teachers across Canada.
What more needs to be done?
Obviously, we would love to reach even more kids across Canada, offer more workshops, and continue to develop new programs. We are proud to continue inspiring and empowering the next generation of writers and creators, and we invite you to join us in this mission.
How can our readers help?
First, we would love for readers to check out our website and social media accounts and see the various programs and opportunities we offer! Share this information with your kids and friends and their kids and friends. Know a teacher? Let them know about the Kids Write 4 Kids contest and the Wave Blog. Check out our merch and buy one of the winning Kids Write 4 Kids contest titles! Volunteer your time with us! And if you can, donations to Ripple Foundation are always appreciated.
Do you have any events coming up?
The virtual Write It Workshops are held every Saturday for grades 4-8 and are a fantastic opportunity for kids to learn and grow as writers. The schedule for these workshops can be found on the Ripple Foundation website. Additionally, the 2024 Kids Write for Kids contest launching on October 1, 2023, is an excellent way for young writers to showcase their creativity and become published authors.
We also participate in other charity organizations' events by hosting in-person workshops and exhibit booths to promote our programs. Our recent participation at The Word On The Street festival in May–which had over 400 people dropping by to share their favourite books–is a testament to Ripple Foundation's impact on the community. Interested individuals can sign up for Ripple Foundation's e-newsletter to stay updated on upcoming events and programs.
Where can we follow you?
Readers can find out more about our programs on our website. They can also follow us on Instagram, Facebook, LinkedIn and Twitter to stay updated.
PAY IT FORWARD: What is an awesome local charity that you love?