Name: Chiara Young
Genre: Alt-Pop
# of Albums: One single so far.
Latest Release:
Latest Video: Fallout, coming soon!
Bio
Rising from Toronto, Ontario's bustling music scene is 26 year old upcoming pop sensation, Chiara Young. Comprised of a masterful lyricist, talented pianist and soulful vocalist, Chiara Young brings an electrifying new approach to pop music. Drawing on inspiration from fellow Torontonian, The Weeknd and pop star, Dua Lipa, Chiara delivers on the promise of being a driving force in the industry. Debuting her new single 'Fallout' from her upcoming EP, Chiara continues to build on the success of previous single 'Look At You Now', bringing her flourishing supporters a colourful combination of heart, soul and inspiration while delivering a memorable journey for all. Chiara's continued success is continuously highlighted by her electric personality, mesmerizing music and her ability to wrap it up and deliver it in an action-packed live event that continues to captivate her audiences across the country. Having played as a session musician for Canadian music icon, Shawn Desman, Chiara's decision to chase a solo career was cemented when sharing Toronto's ACC stage with Desman, igniting and fueling a budding musical journey beginning in the heart of Toronto's flourishing city. Chiara continues to exceed expert's expectations and drive success by demonstrating her beauty, strength and talent.
Latest Single:
"Not 4 You", coming October!
Favourite Restaurant:
By far, Pizza Libretto or KINKA IZAKAYA.
Favourite band as a teenager:
Green Day and Blink-182… heck, they're still my favourite.
Favourite band now:
Blink-182 is still my favourite. I have a "182" tattooed to my ankle.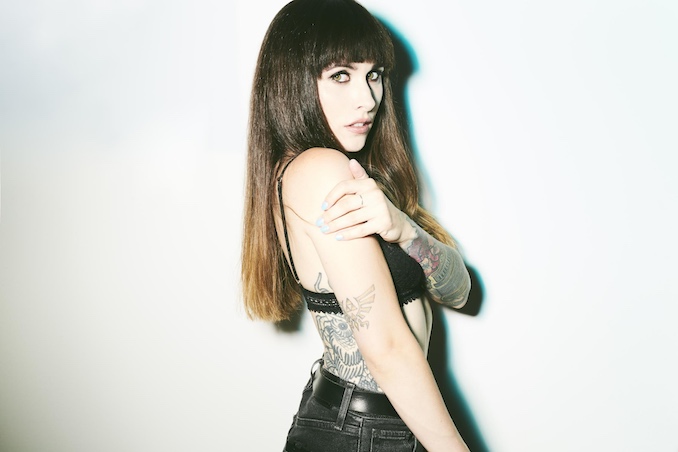 Guilty Pleasure Song:
I don't believe in guilty pleasures because I don't care what people think of what I listen to… but if I HAD to choose one to call a guilty pleasure, it would probably be "Boyfriend" by Justin Bieber.
Live Show Ritual:
Before climbing up to the stage, I always crouch down and just recognize the moment I'm in, take everything in and do a breathing exercise to keep me grounded before a set.
Favourite local artist:
I'd have to say Delaney Jane.
Sneaky Dees nachos, pasta from Terroni or a superfood salad from Fresh?
I mean, I want to say pasta because carbs are life… but superfood salads really do feed my soul and cravings.
Queen or College St?
Queen Street West forever!
Trinity Bellwoods or High Park, Riverdale or Kew Gardens?
Trinity! That's my favourite summer hangout spot.
EP or LP?
EP!
Early bird or night owl?
Night owl for sure because all my creativity comes to play at night!
Road or studio?
This is a tough question because I equally love both of these things. But I'm going to have to say road because I love to travel and perform for new faces every single night.
Swiss Chalet or Roti?
Roti!
But can I add Chalet sauce though?
Where can we follow you?
On my Instagram, Facebook or Twitter!
Any shows or albums coming up?
I have two more singles coming out and videos as well! Keep your eyes and ears peeled!