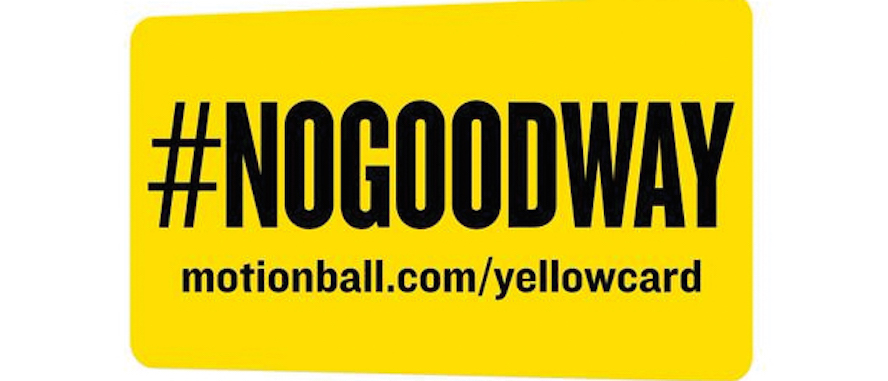 The National anti-bullying campaign YELLOWCARD Day took place yesterday across Canada. The annual day is presented by motionball and aims to eliminate the use of the "R-word" (retard).
motionball continues to raise funds and support for Special Olympics Canada and its athletes by fundraising and building awareness around the cause. The use of the "R-Word" should raise a yellowcard when used publicly and Canadians are asked to pledge their support in not using the word through the YELLOWCARD website.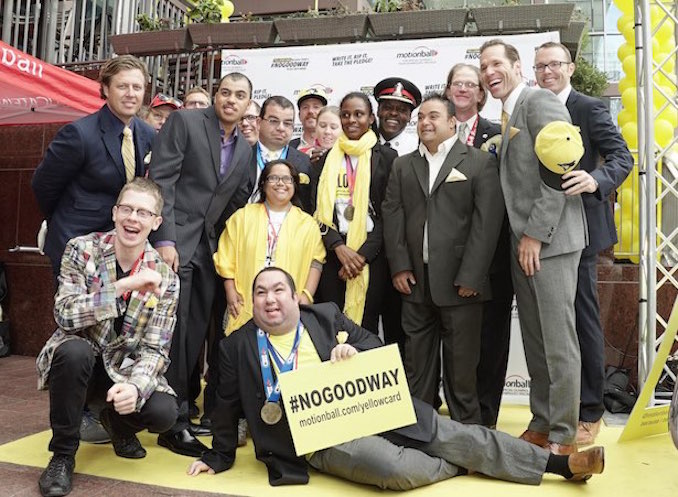 Yesterday's main event took place at Speakeasy 21 and hosted organizers, athletes and notable Torontonians. The Chief of Police Mark Saunders was on site with a big smile to show support for the movement. motionball founders the Etherington brothers (Mark, Sean & Paul) were also on site with celebrity ambassador Cabral "Cabbie" Richards, Sharon Bollenbach (CEO of Spceial Olympics Canada), and Marsha Doucette (National Manager of Events and Operations, motionball for Special Olympics).
Show your support online using #NOGOODWAY and pledge your support for the cause at www.motionball.com/yellowcard