Actor Ronnie Rowe Jr. who stars in the highly-anticipated feature film Black Cop is set to make its world premiere at this year's Toronto International Film Festival. Directed by Cory Bowles (Trailer Park Boys), BLACK COP is a searing political satire following the story of a black police officer, played by Ronnie Rowe Jr., who seeks revenge after being egregiously profiled and assaulted by his colleagues.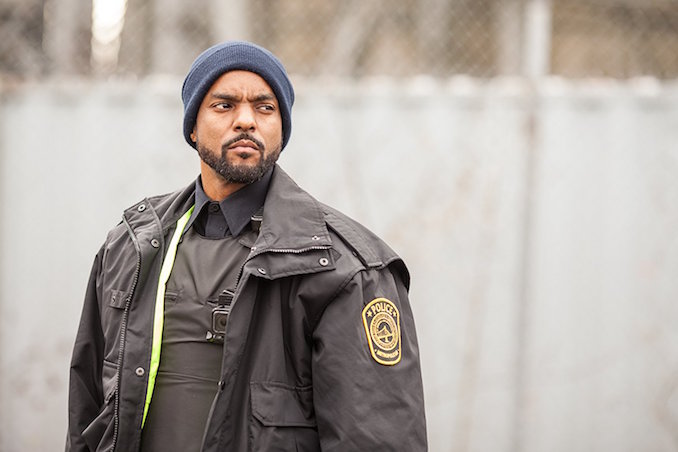 Born and raised in Toronto, Ronnie first found his love for acting in school doing plays like Grease, The Sound of Music and Oliver Twist. His first big break came when he was cast as one of the leads in the Woody Harrelson play A Buller for Adolf. Shortly after, he entered the small screen landing a recurring role on the hit NBC series The Firm.
Since then, Ronnie has appeared in several major film and television productions including recurring roles in The Strain, Dark Matter, and parts on Riftworld, Chronicles (CBC), Murdoch Mysteries, Saving Hope, and The Expanse. He's also most recently wrapped up a Canadian tour of the highly-acclaimed theatre production of Kim's Convenience.
We had a chance to chat with him leading up to the premiere of Black Cop at TIFF 2017.
Your acting career has taking so many different styles of acting and roles. What's been your favourite role to play so far?
RRJ: I would have to save the role I play in Black Cop a film by Cory Bowles and Lucius Jenkins in Unit 102 Theatre Co presents Jesus Hopped the A Train by Stephen Adly Guirgis. I feel with both of these characters I reached a level of connectedness, and enjoyed both because they took me on a journey artistically, they both started and finished in a different place.
What would be your dream character to play?
Bob Marley or Magnito
What's your favourite movie genre?
Drama/Comedy
What do you love about TIFF?
I love energy it brings to the city and all the films you can see and have access to from all across the world
What do you wish people would know about you as an actor?
RRJ: Probably how hard I am willing to work to be prepared to bring a character and my work to life.
What was the last movie you saw?
City of God
Black Cop gives us police and race relations from a different perspective. Was there any interesting learning moments for you in your role?
I learned that intention influences perception.
It's also approached in a satirical way? Anyone nervous about how the audience will take that? or how are you hoping the audience will take that?
I feel Cory was aware that the film might make people feel uncomfortable, but I hope with that discomfort comes the start different conversations.
If you weren't acting what would be your career?
Personal training and motivational speaking
Where are your favourite places to eat when you're in town?
Rasta Pasta in Kensington Market.
Where is a happy place for you in the city?
The Bluffs its a little out of the city, but that's my spot, I go to with my dog 🙂
Black Cop's public screenings during TIFF:
September 12 at 9:30 pm
September 14th at 7:00 pm
September 17th at 11:45 am