As film lovers, we are well aware of the hundreds of films to take in during the Toronto International Film Festival but there's an incredibly diverse industry side to the Festival that is equally as interesting. TIFF Rising Stars is a program created to showcase new talent with an emphasis on the next generation of actors on the verge of international success. Amongst this year's selection is Toronto born and raised Ellen Wong who's acting career is well on the way.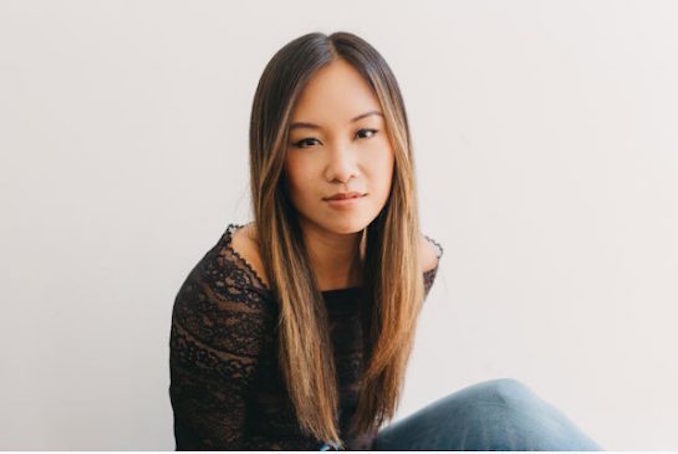 Wong's most recently stars as Jenny Chey (aka Fortune Cookie) on Netflix's hit show GLOW. She also had roles as Knives Chau in Scott Pilgrim vs. the World and has been cast in many films and TV shows including her role as Jill Chen in The Carrie Diaries (a prequel to Sex and the City).
We had a chance to chat with Ellen during TIFF to find out more about her career and what's she is up to during the Festival.
Where were you when you first learned that you've been named as one of TIFF's Rising Stars this year?
I was actually in Los Angeles at that time and I think I was doing laundry! I remember getting home and saw that I had a missed call from them. I thought they just wanted some material from me so I didn't expect that call so early. I was very surprised!
What's your most memorable TIFF moment?
For me, it's the amazing energy that Toronto has. I think being a Torontonian it just makes me feel very proud. The fact that we are being seen on an international level and it's one of the biggest film festivals in the world is exciting time to also showcase emerging Canadian talent. There's definitely a magical feeling in the air so I guess it's not really a moment but a feeling that I have.
What does a Rising Star mean to you?
For me, being part of the Rising Star program is incredibly encouraging for emerging Canadian talent. I think it's important for our industry here. It's amazing to recognize Canadian talent on an international platform. It also a program that's giving me a voice outside of me being an actor. I'm able to speak for myself along with eight other creatives who are here and excited to celebrate storytelling.
What do the organizers have planned for you during TIFF?
Yes, it pretty amazing! We're pretty much back-to-back with programming like being involved as guest speakers. That's what I'm really interested in – being in all these talks to hear all these creators, researchers, writers, directors and other actors. To  hear them talk about their processes is pretty exciting. Then there are the parties and the events that part of this too. I think I'll be running from 8 am to midnight every day.
Can we talk about GLOW? What was your reaction when you got that role?
I was very excited! It's so great to be part of a show that has so many women working on screen and off screen everyday. I was also a little bit scared at the beginning because I had never experienced a working environment in my life where I was surrounded by so many women. It was new territory for me but I was so ready to jump into that experience because it ended up being an opportunity to work with really talented people. I feel the show really celebrates all women as individuals and as equals. It was very inclusive and I felt lucky to be part of that.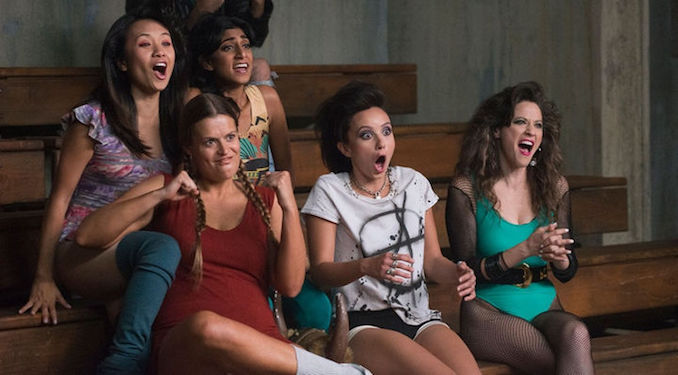 Where you surprised at the instant popularity of that show?
It's funny because for me,  it's been part of my life for a while so I don't know if there's an instant popularity or is it a popular thing in my life right now. I'm talking a lot about it lately but I feel like I've always been talking about it.
What is a movie you can watch over and over again?
A movie I can, and have, watch over and over again is Lust, Caution by Ang Lee. But depending on my mood or energy I feel like I can depend on other movies for what I need at that moment.
If you have time during TIFF this year, what movie would you want to see?
I really want to see Angelina Jolie's  First They Killed My Father and actually it's backed by Netflix so I'm very excited for this one. Hopefully I will get to see it during TIFF.
What's been the best advice someone has given you in your acting career?
Well, my high school math teacher confirmed that I will not have a career in math or sciences but said I should pursue a career in acting.
If you weren't acting what would you be doing?
I would probably be doing something unique with stationary. Yeah, I love paper and cute little graphics and design. Maybe I still do that one day, who knows? But that's something I really love!