The Toronto International Film Festival (TIFF) has rolled out the announcements of what films will be screening at this year's multi-day event. As you know, we're always seeking out the hidden gems amongst the giants. We know that many of the most moving and interesting films don't always get the same Hollywood marketing machine treatments. For us, TIFF was always about the art, the stories and what moves us…and they do so in many, many ways. The films we seek out make us laugh, cry, mad, and discuss.
Yes, it looks like TIFF 2023 won't be as red-carpet frenzied as in past years but for true film lovers it means we might just feel a bit more nostalgic about the earlier years of the festival before the downtown streets were shut down. Film directors are still coming so keep your eye out for them!  So, get your tickets and enjoy the creative works without all the hype and congestion of downtown.
Here's what is already on our radar (as selected by our editorial team)…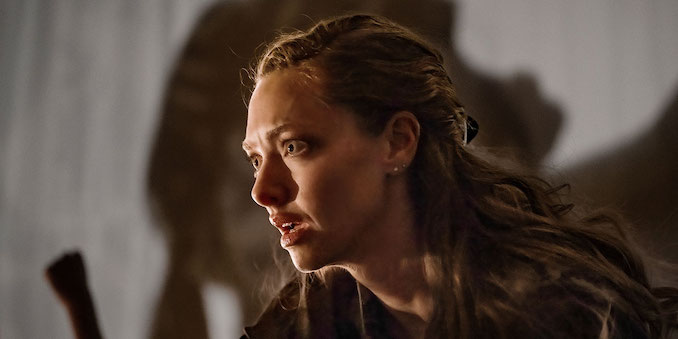 SEVEN VEILS: directed by Atom Egoyan. Canada. World Premiere. Cast includes Amanda Seyfried, Rebecca Liddiard, Douglas Smith, Mark O'Brien and Vinessa Antoine.
This is Egoyan's 18th film to premiere at TIFF. The Academy Award-nominated filmmaker reunites with Amanda Seyfried (Chloe), who plays Jeanine, an earnest theatre director, tasked with remounting her former mentor's most famous work, the opera Salome. Haunted by dark and disturbing memories from her past, Jeanine allows her repressed trauma to colour the present as she re-enters the opera world after so many years away. Egoyan first directed Salome for the Canadian Opera Company in 1996 and returned earlier this year to revive the production on stage. Prior to its TIFF World Premiere screening on Sunday, September 10, at the historic Princess of Wales Theatre Visa Screening Room, a special avant-premiere of the film will be presented in partnership with the Canadian Opera Company on Friday, September 8, at 7 pm at the Four Seasons Centre for the Performing Arts.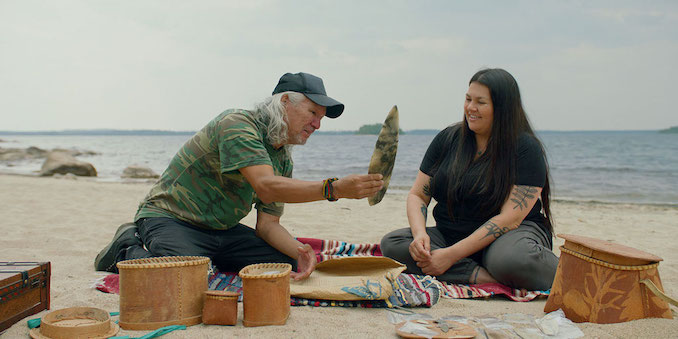 TELLING OUR STORY: directed by Kim O'Bomsawin. Canada. World Premiere. Cast includes Kaniehtiio Horn, Jeremy Dutcher, Quentin Condo, Danielle Mukash, Matthew Mukash, Charlotte Gauthier-Nolett, Joséphine Bacon, Carlos Kistabish, Olivia Ikey Duncan, Nathan Uniam, Edna Manitowabi, Eruoma Awashish, Barbara Diabo, Brad Gros-Louis, Ivanie Aubin-Malo. And the members of over 30 communities of 11 First Peoples.
Highlighting the histories, experiences, outlooks, and aspirations of 11 different First Nations, as told through the voices of their community members. This four-part documentary illuminates the rich cultures, the celebrated stories, and the enduring resilience of Indigenous peoples whose homelands now host Canada. Stories are from people who inhabited what's now Quebec, Ontario and New Brunswick. They are Abenaki, Anishinaabe, Atikamekw, Cree of Eeyou Istchee, Innu, Inuit, Kanien'kehá:ka, Mi'kmaq, Naskapi, Huron-Wendat and Wolastoqiyik.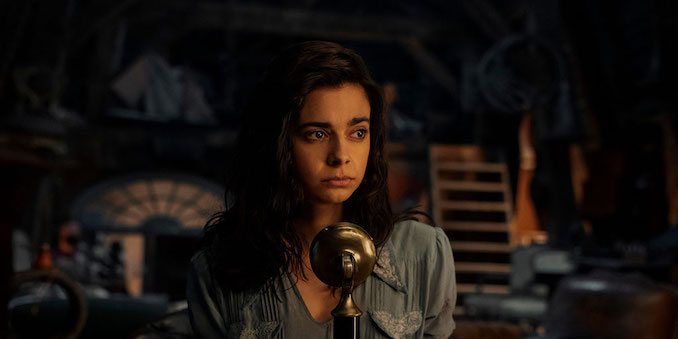 ALL THE LIGHT WE CANNOT SEE: directed by Shawn Levy, and Steven Knight. USA. World Premiere. Cast includes Aria Mia Loberti, Mark Ruffalo, Hugh Laurie, Louis Hofmann, Lars Eidinger, Marion Bailey, and Nell Sutton.
August 1944, Saint-Malo, France: Hiding amid the WWII ruins is a blind girl named Marie-Laure Leblanc (Loberti), who spends her days and nights broadcasting radio stories. Enamoured of the broadcasts is Werner Pfennig (Hofmann; Land of Mine, TIFF '15), a young, gifted radio technician and Nazi soldier, whose superiors believe that the stories contain secret messages. This sets the stage for Shawn Levy (This Is Where I Leave You, TIFF '14) and Steven Knight's riveting mini-series adaptation of Anthony Doerr's Pulitzer Prize–winning novel, All the Light We Cannot See.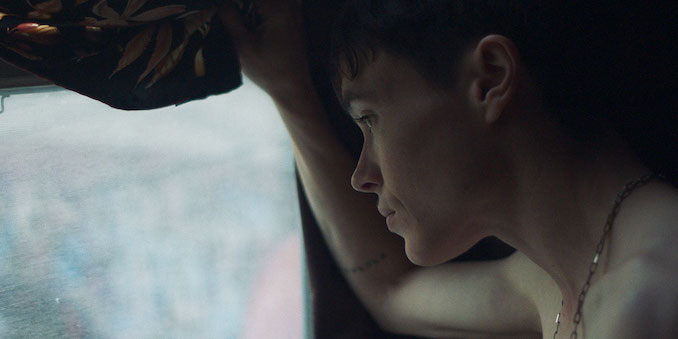 CLOSE TO YOU: directed by Dominic Savage. Canada/UK. World Premiere. Cast includes Elliot Page and Hillary Baack.
Sam (Elliot Page) has a chance encounter with an old friend (Hillary Baack) on his way home to a dreaded family reunion that forces him to confront long-buried memories.
BOIL ALERT: directed by James Burns, and Stevie Salas. Canada/USA. World Premiere. Cast includes Layla Staats, Jessica Matten, Michelle Thrush, Autumn Peltier, and Santee Smith.
This urgent documentary by activist Layla Staats shows the faces and personal stories behind the struggle of First Nations reserves to receive a basic human right: drinkable water.
DUMB MONEY: directed by Craig Gillespie. USA. World Premiere. Cast includes Paul Dano, Pete Davidson, Vincent D'Onofrio, America Ferrera, Nick Offerman, Anthony Ramos, Sebastian Stan, Shailene Woodley, and Seth Rogen.
Paul Dano and Seth Rogen find themselves on opposite ends during a tug-of-war, in Craig Gillespie's take on the outrageous battle of wits between amateur investors and hedge fund billionaires that became the infamous GameStop Wall Street scandal.
I AM SIRAT: by Sirat Taneja and Deepa Mehta. Canada. World Premiere.
Shot completely on smartphones, this film explores the duality of everyday life for Sirat, a transgender woman living in New Delhi. Spirit shares herself with the audience through intimate footage she documents on her iPhone. As long time friends, Mehta, who also shoots on her smartphone is welcomed into Sirat's daily life and documents her experiences at work, home and social. As a transgender woman who is caught between quite and self-determination, Sirat faces the challenges of facing responsibilities in the tradition of an Indian male. Despite her circumstances, Sirat is optimistic in her quest to reclaim herself and tries not to view her life as a tragedy. All she truly longs for is acceptance as Sirat from her mother who refuses to see her as anyone but her son.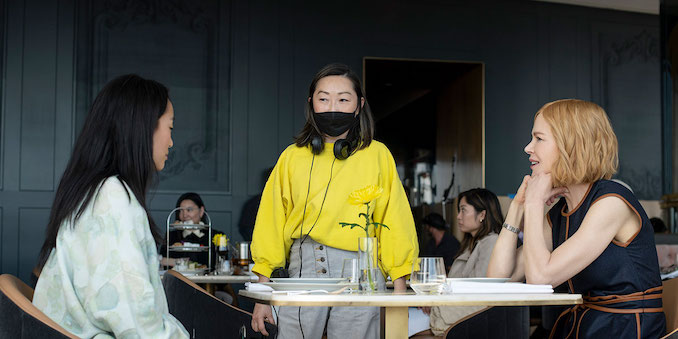 EXPATS: directed by Lulu Wang. USA. World Premiere.  Cast includes Nicole Kidman, Sarayu Blue, Brian Tee, Jack Huston, Ji-young Yoo, Ruby Ruiz, Amelyn Pardenilla, Bonde Sham, Flora Chan, Maggie Lee, Blessing Mokgohloa, Will Orr, Bodhi Del Rosario, and Tiana Gowan.
The World Premiere of "Central", the stunning feature length, penultimate episode of Lulu Wang's six-part limited series Expats starring Nicole Kidman, Brian Tee, Sarayu Blue, Jack Huston, and Ji-young Yoo. Margaret (Nicole Kidman; Destroyer, TIFF '18), her husband Clarke (Brian Tee, The Wolverine), and their three kids have moved to Hong Kong from the US. They have established a community of fellow expatriates that includes Hilary (Sarayu Blue, Happiest Season) and her husband David (Jack Huston; Kill Your Darlings, TIFF '13). This close-knit community is fractured after a sudden family tragedy drastically impacts their intersecting lives.
WHEN MORNING COMES: directed by Kelly Fyffe-Marshall. Jamaica/Canada. Cast includes Djamari Roberts, Shaquana Wilson, and Jarden Crooks.
Jamal (Djamari Roberts), a young boy in Jamaica, has just been suspended from elementary school following an altercation. His widowed mother, Neesha (Shaquana Wilson) is so incensed she can't hear Jamal's protestations of innocence. She's afraid this may become a habit. Convinced that her mother, who lives in Canada, may be able to provide more opportunities for a rambunctious, strong-willed kid like Jamal, she hatches a life-changing plan.
To commemorate the 76th anniversary of Viola Desmond's historic stand against racial segregation in Canada, this screening will be preceded by a conversation about legacy and the future of Black creators in the industry, with panellists from Black Screen Office, Black Women Film Canada and OYA Black Arts Coalition.
BLACK LIFE: UNTOLD STORIES: directed by Leslie Norville. Canada. World Premiere. Cast includes Maestro Fresh Wes, Michie Mee, Master T, Jully Black, Shad, David Austin, Sandy Hudson, Robyn Maynard, and Rinaldo Walcott.
This new CBC documentary series uses contemporary interviews and archival footage to chronicle Canada's long history of anti-black racism, including episodes on police brutality and the rise of hip-hop music.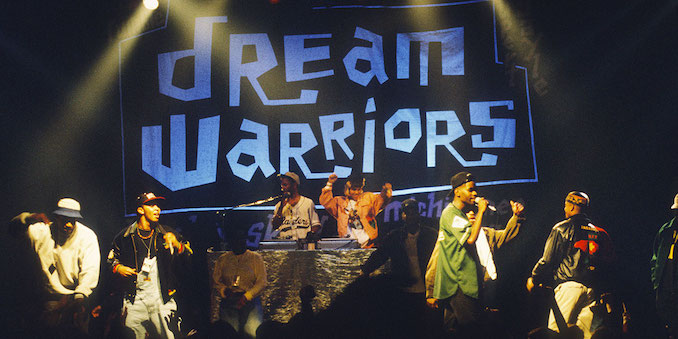 THE ROYAL HOTEL: directed by Kitty Green. Australia. Canadian Premiere. Cast includes Jessica Henwick, Julia Garner, Hugo Weaving, Bree Bain, and Toby Wallace,
Director Kitty Green and actor Julia Garner (The Assistant) reunite in this story of two friends who run out of cash while backpacking in Australia and must take jobs in an exploitative pub to fund their trip home.
SWAN SONG: directed by Chelsea McMullan. Canada. World Premiere. Cast includes Karen Kain, Jurgita Dronina, and Shaelynn Estrada.
This documentary takes us behind the stage with the National Ballet of Canada and their 2022 production of Swan Lake. The production was choreographed by Karen Kain (artistic director) for the first time. It became a full circle moment in her career as she was known to have famously debuted in the ballet back in 1971. She chose this particular project as her final piece before her retirement.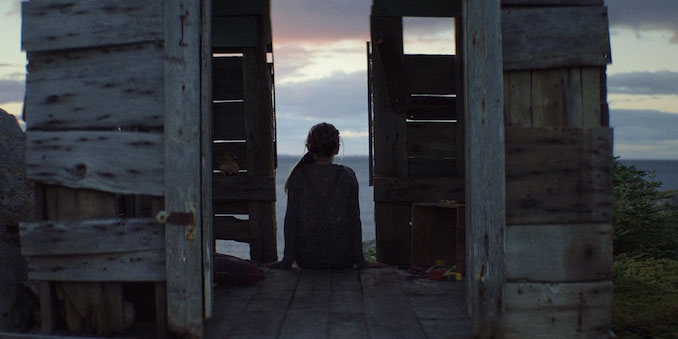 THE KING TIDE: directed by Christian Sparkes. Canada. World Premiere. Cast includes Alix West Lefler, Clayne Crawford, Frances Fisher, Aden Young, Lara Jean Chorostecki, Michael Greyeyes, Ryan McDonald, Ben Stranahan, Amelia Manuel, Cameron Nicoll, and Kathryn Greenwood.
In the aftermath of a bad storm, the residents of a secluded island village discover a mysterious child awash on their shores. The only thing more curious than her origins is the fact that the child possesses healing powers. Believing their island to be the best place to raise this miracle child, the village cuts themselves off from the rest of the world and keeps her existence a secret.
BARGAIN: Byun Seung-min, Jeon Woo-sung. South Korea. North American Premiere. Cast includes Jin Sun-kyu, Jun Jong-seo, and Chang Ryul.
After an earthquake hits the auction house for an organ trafficking operation, buyers and sellers alike scramble to survive in this high-octane Korean series. Based on Lee Chung-hyun's award-winning short film of the same name that premiered at TIFF '16, this darkly funny, endlessly entertaining, and unpredictable series keeps us guessing what might be around every corner.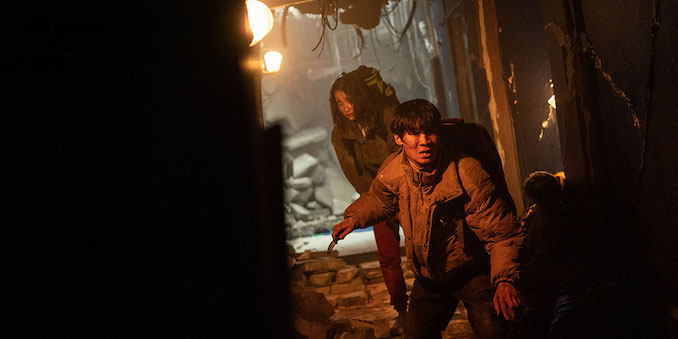 LIL NAS X: LONG LIVE MONTERO: directed by Carlos López Estrada and Zac Manuel. USA. World Premiere. The cast includes Lil Nas X.
This film captures one of today's most provocative pop stars at a transformational point in his life, both on and off stage. Shot over the course of 60 days with unparalleled access, the film follows Montero Hill, aka Lil Nas X, on an emotional odyssey through the creation and performance of the critically acclaimed "Long Live Montero" show.
BRIA MACK GETS A LIFE: directed by Sasha Leigh Henry and Kelly Fyffe-Marshall. Canada. World Premiere. Cast includes Malaika Hennie-Hamadi, Hannan Younis, and Leslie Adlam.
This comedy series from Toronto-based writer and filmmaker Sasha Leigh Henry shows what adulthood is like for a smart young Black woman reluctantly entering the workforce.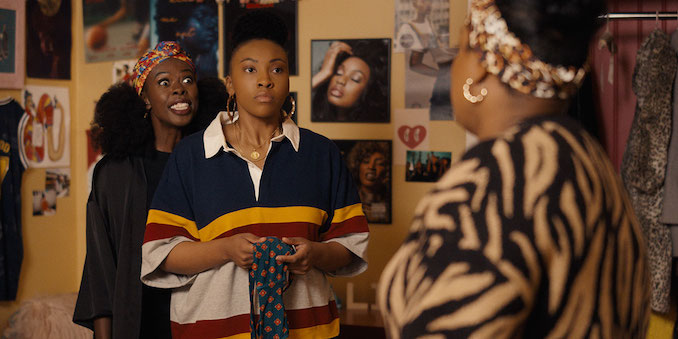 I DO NOT COME TO YOU BY CHANCE: directed by Ishaya Bako. Nigeria. World Premiere. Cast includes Paul Nnadiekwe, Blossom Chukwujekwu, Jennifer Eliogu, Sambasa Nzeribe, Beverly Osu, and Emeka Nwagbaraocha.
Ishaya Bako (The Royal Hibiscus Hotel, TIFF '17) directs this adaptation of Adaobi Tricia Nwaubani's award-winning 2009 novel about a struggling Nigerian graduate whose only surefire path forward seems to be abetting his shady uncle's fraudulent email scam.
MR. DRESSUP: The Magic of Make-Believe: directed by Robert McCallum. Canada. World Premiere. Cast/appearances/archival footage includes Judith Lawrence, Chris Coombs, Cathie LeFort, Nina Keogh, Susan Marcus, Jim Parker, Stu Gilchrist, Bruce McCulloch, Eric McCormack, Paul Sun-Hyung Lee, Bif Naked, Michael J. Fox, Lilly Barnes, Scott Thompson, Graham Greene, Peter Mansbridge, Andrew Phung, Fred Penner, and Jonathan Torrens.
This heartfelt documentary celebrates the life and work of Ernie Coombs, the iconic Canadian children's television personality who encouraged generations of kids to be their best selves.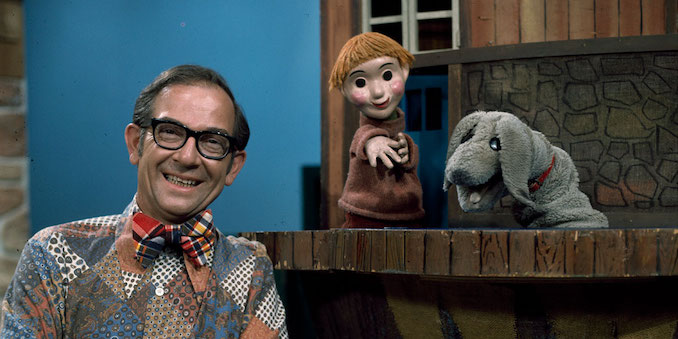 STAMPED FROM THE BEGINNING: directed by Roger Ross Williams. USA. World Premiere. Cast includes Dr Ibram X. Kendi, Dr. Angela Davis, Dr. Autumn Womack, Brittany Packnett Cunningham, Brittney Cooper, Dr. Carol Anderson, Dr. Dorothy Roberts, Dr. Elizabeth Hinton, Honorée Jeffers, Dr. Imani Perry, Dr. Jennifer L. Morgan, Dr. Kellie Carter-Jackson, Lynae Vanee, Dr. Ruha Benjamin, and Dr. Stephanie E. Jones-Rogers.
Inspired by the book of the same name by Dr. Ibram X. Kendi, this Oscar-winning filmmaker explores the history of anti-black Idas in a way that helps us grapple with present-day racism.
RU: directed by Charles-Olivier Michaud. Canada. World Premiere. Cast includes Chloé Djandji, Chantal Thuy, Jean Bui, Olivier Dinh, Xavier Nguyen, Patrice Robitaille, Karine Vanasse, Mali Corbeil-Gauvreau, Marie-Thérèse Fortin, Ralph Prosper, Richard Fréchette, Jean-Marc Dalphond, Emma Bao Linh Tourné, Eugénie Beaudry, Sean Lu, and Long Pham.
Based on the Governor General's Award–winning novel by Kim Thúy, Ru is the story of the arduous journey of a wealthy family fleeing from Vietnam in 1975 after the fall of Saigon, then spending time at a refugee camp in Malaysia, before landing in Quebec. This film adaptation tracks the events through the eyes of the daughter of the family, Nguyen An Tinh.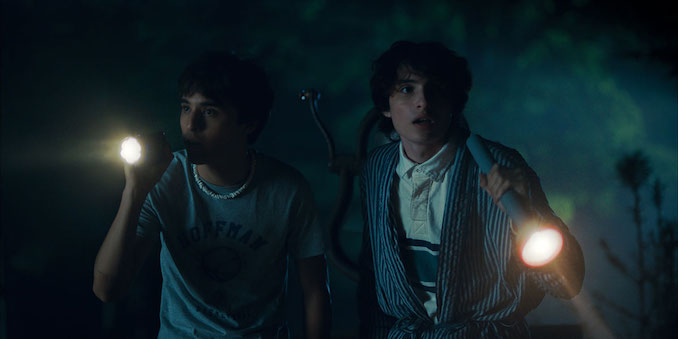 HELL OF A SUMMER: directed by Finn Wolfhard, and Billy Bryk. USA/Canada. World Premiere. Cast includes Fred Hechinger, Abby Quinn, Billy Bryk, Finn Wolfhard, Pardis Saremi, D'Pharaoh Woon-A-Tai, Rosebud Baker, Adam Pally, Krista Nazaire, Matthew Finlan, Julia Lalonde, Daniel Gravelle, Julia Doyle, and Susan Coyne.
Finn Wolfhard and Billy Bryk are no strangers to genre throwbacks. Having launched their careers starring in some of the decade's most visible nostalgia vehicles (Stranger Things, Ghostbusters: Afterlife), their sardonic horror-comedy Hell of a Summer assuredly slides into the requisite rhythms and rituals of a 1980s summer camp slasher, while adding a dash of the self-reflexivity that defined the masked-killer renaissance of the 1990s.
HEY, VIKTOR!: directed by Cody Lightning. Canada. Canadian Premiere. Cast includes Cody Lightning, Hannah Cheesman, Simon Baker, Conway Kootenay, Adam Beach, Irene Bedard, Gary Farmer, and Colin Mochrie.
A struggling Indigenous actor tries to rejuvenate his career by getting a sequel made to the beloved film Smoke Signals, in star and director Cody Lightning's wildly funny debut mockumentary.
BLOOM: directed by Kasey Lum. Canada. World Premiere (Short Cuts).
This film explores our innate desire to affiliate with nature. Fragile after a breakup, Laurel (Jodi Balfour) searches for stability, only to form a strange connection with a houseplant. As the film progresses, the plant appears to take root in Laurel's psyche; making her question where it ends and she begins—a metaphor for the interconnectedness between humans and nature and the consequences that resistance between the two creates.
HUMANIST VAMPIRE SEEKNG CONSENTING SUICIDAL PERSON: directed by Ariane Louis-Seize. Canada. North American Premiere. Cast includes Sara Montpetit, Félix-Antoine Bénard, Steve Laplante, Sophie Cadieux, Noémie O'Farrell, Marie Brassard, Patrick Hivon, and Marc Beaupré.
Ariane Louis-Seize's deadpan horror comedy finds droll humour in the plight of a young Montreal bloodsucker who can only feed on people for whom she feels sympathy.
Check out the complete list on the TIFF official website here.