Warning: this post will almost definitely give you food envy!
Masseria arrived on King West in the summer of '16, bringing with it Italian food traditions that date back well over a century. Inspired by the farmhouses of southern Italy, Masseria blends traditional with contemporary dining with authentic recipes and fresh ingredients, resulting in some pretty darn tasty pizza.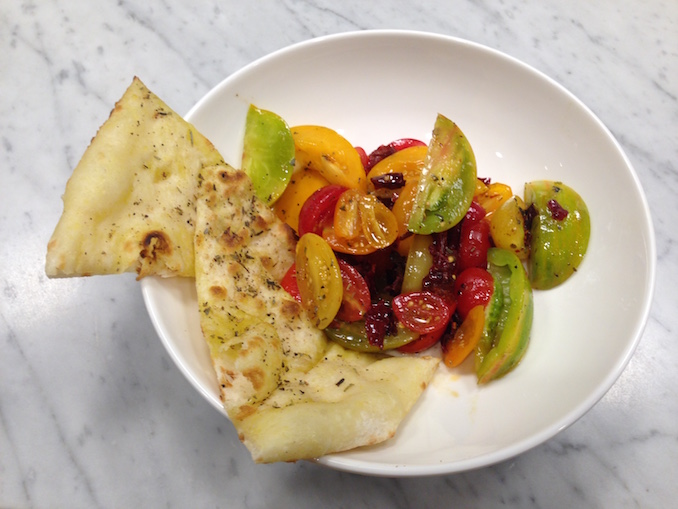 When I arrived at the simplistic and stylish looking Masseria, I was greeted by the delightful Chef Robert LeClair who's love of a great dough was pretty evident in his enthusiastic summary of the menu.
At Masseria, as well as your usual pizza dough, you can opt for a carbone dough; a black dough infused with charcoal.  Aside from giving the pizza a unique look and flavour, it is all a bit of a fun novelty!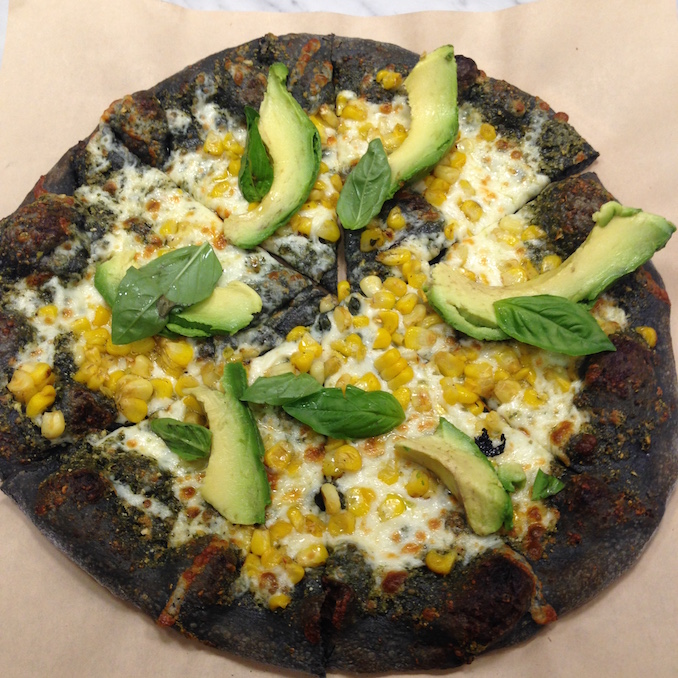 Starting with some truly divine vine heirloom tomatoes and a glass of Barbaresco, I was very much getting into the Italian spirit. This spirit only grew stronger as I was delivered a plate of melt-in-your-mouth meatballs, just like your nonna would make.
Following a second glass of wine, along came what we had all been waiting for, a carbone based pizza with basil pesto, avocado and the last of the summer's corn. Melt in the mouth and totally delicious.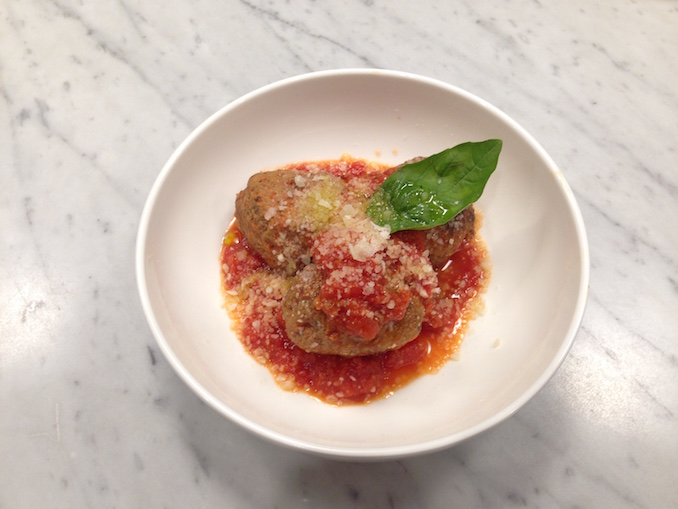 I wish I had been able to sample more pizza, as, if the one I sampled was anything to go by, Chef LeClair is on to something fantastic.
Masseria is a great stylish yet informal place to grab a pizza in your lunch break or for a casual bite to eat with a friend in the evening. I firmly believe all pizza should be washed down with a hearty red, but do feel free to go with your instincts, especially if your instincts feel a meatball starter might be in order.
Masseria is located at 577 King Street West. Visit their website for further dining details.