Work party and event season is upon us with both Halloween and Christmas shindigs happening over the next 2 months. If you are planning the events and are thinking about what to do for them, you may like the idea of having trivia nights.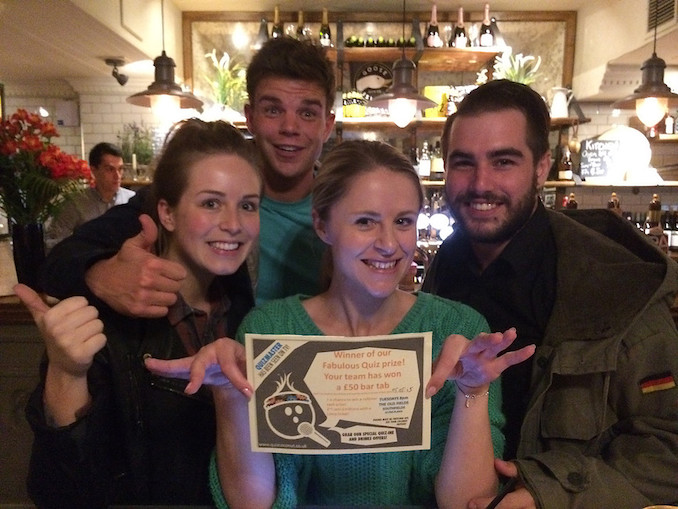 I recently heard of the Quiz Coconut trivia events started by James Cutler who is originally from London, UK. The events are booked by organizers for corporate or private events. There are even some weekly pub trivia nights in Toronto like the one at the Stone Lion Pub in The Beaches neighbourhood, a night that includes music, interactive challenges & lots of fascinating questions.
I got in touch with James through Instagram to learn more about what he does and to have him prepare a little quiz game for us.
QUIZ QUESTIONS
1) Which of these Canadians was born closest to Toronto: Ryan Reynolds, Ryan Gosling, Bryan Adams?
2) Which is more northerly, Toronto or Milan?
3) What about Toronto & Quito, Ecuador – which is further west?
4) Blue Jays included, how many MLB teams are named after animals?
5) If the CN Tower fell over, in a straight line without falling apart….would it hit the Bell Lightbox on King Street?
6) To the nearest 10 how many stops are there on the 501` streetcar from Long Branch to Neville Park?
7) The CN Tower was the tallest building in the world for over 30 years. But which was the tallest in the world for the longest amount of time?
8) Cryptic GTA: Can you identify the GTA locations from these clues?
a) Spanish bull gets a Notice To Owner
b) Before a man wants to get engaged, he needs to…
c) The wife gives an epic account
9) Which building in Toronto tells you the weather?
10) I'm standing on an intersection of Yonge Street. On one corner there is a Starbucks, on another one a Shoppers Drug Mart, and on another there is a furniture store. Where am I?
***
Find out more at www.quizcoconut.ca, email james@quizcoconut.ca or follow us on social media at @quizcoconutTO!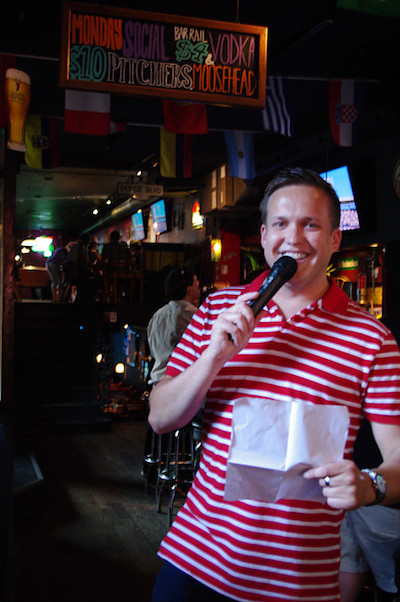 QUIZ ANSWERS
1) Gosling [London] – Reynolds – Vancouver – Adams – Kingston
2) Milan [45 v 43 degrees north]
3) Toronto [79 v 75 degrees west]
4) 8 [Blue Jays, Orioles, Cardinals, Tigers, Diamondbacks, Cubs, Marlins, Rays]
5) YES
6) 100 [exactly: 97]
7) Great Pyramid of Giza
8) a) [Toro-NTO] b) [Pick A Ring – Pickering] c) [Mrs Saga – Mississauga]
9) The Canada Life building – the antenna flashes up and down depending on the temperature change]
10) King Street