Summer 2017 takeaway: Torontonians can't leave summertime fun up to chance. It's pretty much agreed upon that this summer sucked. So on that sour note, here's an ironclad way to guarantee summer 2018 is on point. Join the Island Yacht Club! What? Okay, this suggestion may sound radical but there are legit perks involved with joining an exclusive city club on an island. Just imagine from May to Thanksgiving next summer you could be experiencing a unique cottage-in-the-city lifestyle any day of the week!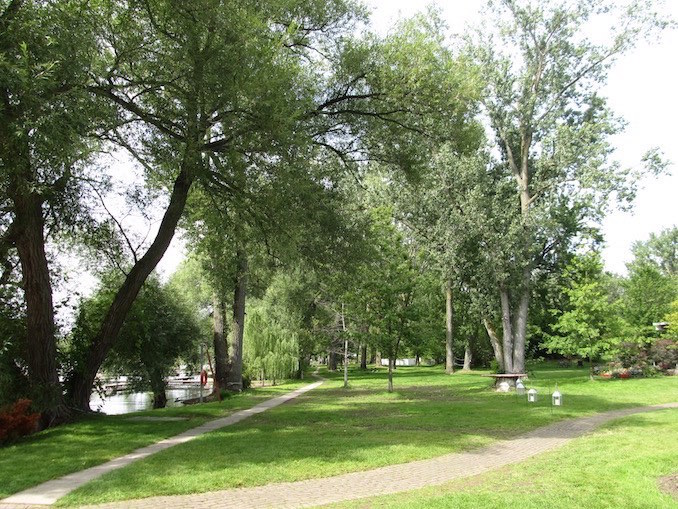 Risk-free Getaway Without Leaving The City. Yacht Or Not!
First, as a 'social member' of the Island Yacht Club (IYC) you don't even need a yacht to join. Furthermore, you get to enjoy all the lifestyle perks of being a club member including: relaxing poolside at the outdoor pool, access to the clubhouse including lockers and shower amenities, an award winning restaurant, fireside lounge, courtyard patio, private tender (shuttle boat) from Queens Quay, clay tennis courts, access to BBQ stations, soccer pitch and badminton, a nature trail, and use of club keel boats, kayaks and canoes. Ya, membership does have privileges!  Daaaa, it's like a home away from home (without the inconvenience of having to lug a canoe with you!).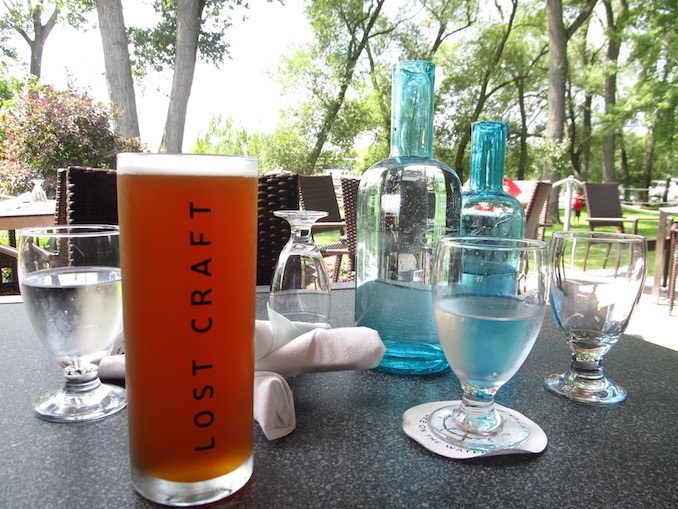 And if you have children, they will have access to their own kid stuff, including a playground and clubhouse room. Plus a summer kids camp for ages five and up. Kids and teens love going out to the island because there is plenty of space from mom and dad (FYI we were told this by numerous club staff and parent members). Just so you know, the average age of social members is 40 to 46, and they have one or two children on average.
What else does IYC offer? The club has yoga on Sunday mornings (before bunch at the clubhouse), croquet, paddle boards, food and wine events – and yes, if you are a member, this is all for you to enjoy. Oh, you can also bring guests with you.
Sure many of the members do own boats, and the IYC does much to integrate the boaters with the social members. For instance, you can socialize with yacht owners at the regular Social Sailing Wednesday nights from 6:00 pm to 8:00 pm, followed by a BBQ in the club courtyard. You might even meet a Canadian Olympian!  However we don't want to name-drop.
Invest In Hassle-free Summer Fun. Location Is Everything. 
Never again risk renting a cottage for a long weekend and have it ruined by rain. Never again get stuck in Muskoka/Toronto traffic. Torontonians know there's a long list of deterrents preventing a relaxing cottage experience. Therefore, think of being an Island Yacht Club member as an investment in your valuable time. Don't risk one day of precious summertime ever again! The biggest IYC perk is having a private island at your disposal. You can pop out to the IYC any day of the week to swim, canoe or just chill in the clubhouse with a beer. Another big club perk is the vibe is uber laid-back; it's totally got a chill cottage vibe.
There is still so much more that could be said about IYC, and their plans to extend the club season. Think snowshoeing and perhaps even a winterized yurt!
Oh, did we mention that IYC has their very own club peacocks, Bella and Conrad. They just turned up one day and decided to stay on. We don't blame them! Island Yacht Club is an oasis of peace and paradise just a short boat ride from downtown Toronto.
***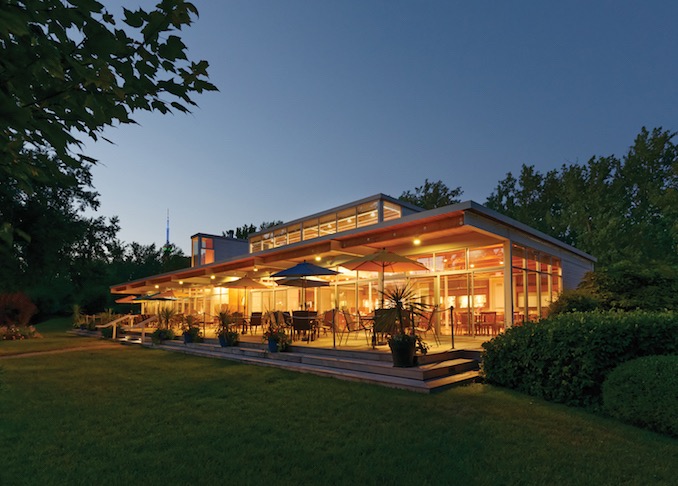 If you're curious about a social membership don't delay. The club does have a cap on how many boat and social members are admitted. Please contact Andrew Birch, Director of Membership, at the Island Yacht Club Here –  Ask for a tour!
Here is the link to the 2017 rate card.
About IYC 
Nestled on a private island and dedicated to active, resort-style living, Island Yacht Club provides a cottage-in-the-city member experience.  Island Yacht Club calls Blockhouse Bay home. It's often called the most beautiful cove on the Toronto Islands, and rewards visitors with unprecedented views and sunsets. Board the IYC private shuttle at Queens Quay, and arrive 10 minutes later on Muggs Island. Boating members enjoy a full-range of marine services, including: storage, repairs, hauling and launching, handled by an experienced team.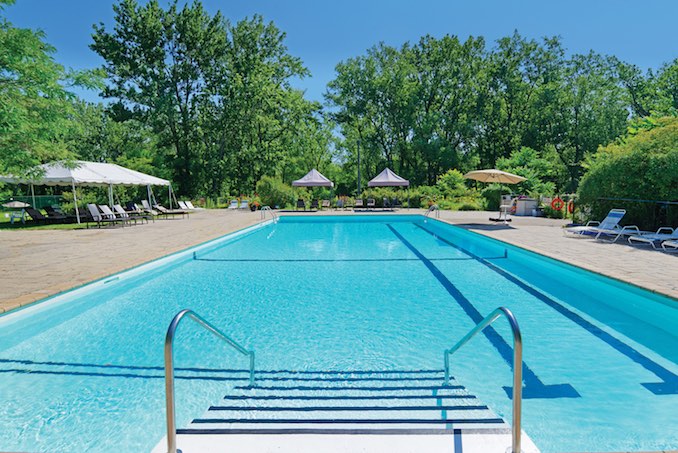 SPOKE ON THE WATER ™ 
The Island Yacht Club has a mainland sister club, The Spoke Club, a private members club on King Street West. Spoke on the Water is the fusion of two great groups: The Spoke Club and Island Yacht Club. This alliance, which creates a mainland club for yacht club members, ensures camaraderie and relationships forged over the spring and summer months continue during the coldest of winters.