On June 27, at Toronto's Centre Island, clarinettist Anthony Thompson, violinists Marcus Scholtes and Sharon Lee, violist Laurence Schaufele, and cellist Sybil Shanahan will perform classical music on a Pirate Ship.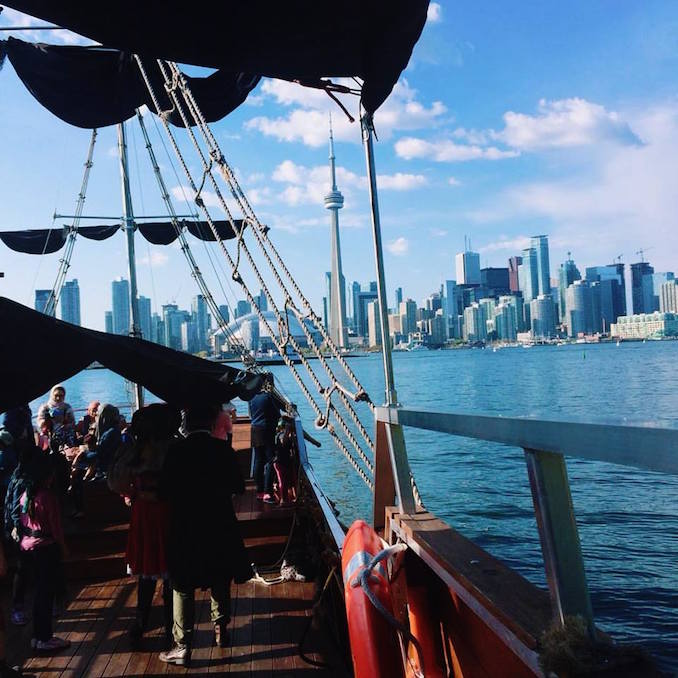 The Toronto Chamber Players & Pirate Life Toronto are presenting Water Music, a chamber music concert on a pirate ship that is docked at Centre Island. The concert begins at 7:00 pm and will feature excerpts from Weber Clarinet Quintet, Mozart Violin/Viola duo, Kodaly Violin/Cello Duo and Brahms Clarinet Quintet. It is part of a 4-concert series, with a concert on the last Monday of every month, that started in May. Their gooal is to provide high quality accessible classical chamber music.
Toronto Chamber Players materialized out of a need of a platform for young accomplished classical musicians. It serves as an ensemble, collective, and presenter
Pirate Life Toronto is a company that focuses on family theatre and adventure cruises on their Pirate Ship. The cruises traverse the inner harbour while performances engage the audiences.
The event is pay what you can and is both pet and family friendly.
For more info, check out the facebook page.