It's a Monday night at The Rivoli. Better known as "The Riv", as it's commonly called in the comedy world. Comedians speak in set lists, punchlines and Tweets, so it only makes sense we'd shorten it up. Right?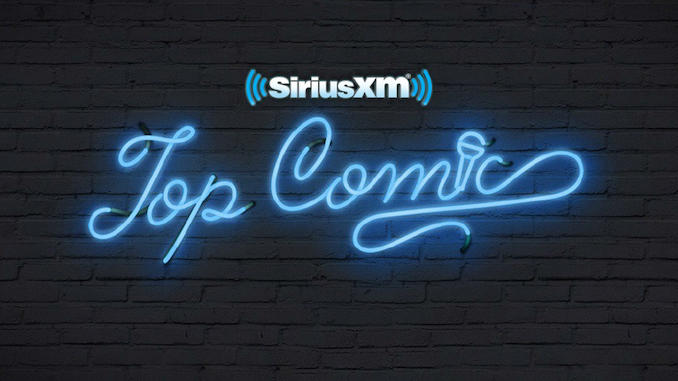 Every Monday night, the Rivoli's iconic backroom stage is home to the 'Altdot Comedy Lounge'. One of the city's most coveted proving grounds for upcoming comics. In fact, comics from across Canada drop in to play the Riv when they're in town. It's one of those comedy rooms that marks a right of passage for young standups trying to break through. The first time you get booked to play the Altdot, it's one of those landmark moments you savour.
Even in the summer months, Monday nights here tend to fill up. Local crowds (and the hip young kids of Queen West) know this as one of the best spots in town to watch the city's finest comics workshop material in front of an eager crowd. It's an audience that appreciates spontaneity and experimentation.
But tonight, there's some extra credibility at stake. And there's more money on the line. A LOT more money… potentially. Not to mention stage time at major Canadian comedy festivals (have you heard of Just for Laughs? I thought so) It's the first 'audition' night of Top Comic. And the room is packed wall to wall.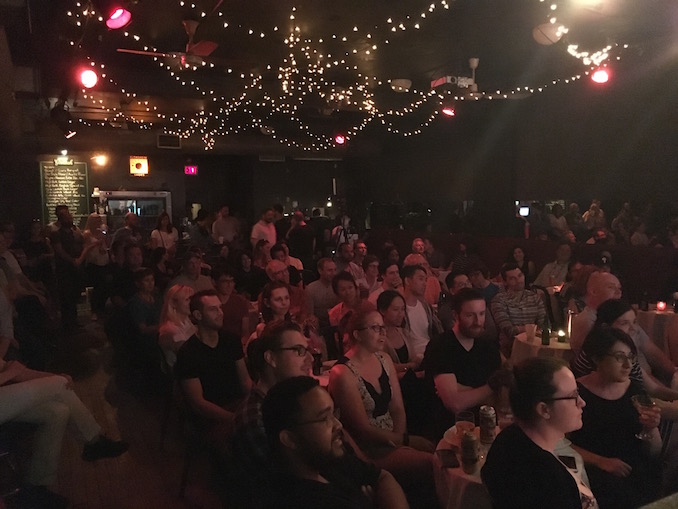 Created by the 'Canada Laughs' network and presented by Sirius XM, Top Comic picks some of Canada's most formidable upcoming comics and lines up a stacked round of live shows featuring top talent from comedy hubs coast to coast. If comedy is our biggest national export (I'm pretty adamant that it is), then Top Comic is like one big multi-city trade show giving you a front row seat for the next crop of talent in 2016. Some of these comics have been touring the country for years. Some are regular fixtures on club stages and the festival circuit. Some have graced the small screen, released albums, and found some exposure here at home, in the U.S and beyond. Some, are up and comers with some serious chops – and the "industry heads" are here to take notice.
In standup, you have your "comedy hometown". The city where you first hit the stage, and the standup scene you came up in. Toronto happens to be mine. Tonight's first 'Top Comic' show is stacked with comics who cut their teeth here and some who currently call Toronto home. Comics I always love working with. Friends, conversants, drinking buddies (in some cases). Some are back in town from places like L.A and New York, to take a run at Top Comic here in (arguably) our most familiar haunt – the Riv.
Ducking into the green room back stage tonight to wish everyone on the lineup luck, I'm watching some of the best of the best pace around. Running through the motions. The gears are turning. Tags and punchlines tightened up and ready to level the room. The competition is stiff. The list of shows in round 1 this year is incredibly booked. Some of the best of  the best have made the cut, and tonight there's a lot of festival brass in the crowd to impress.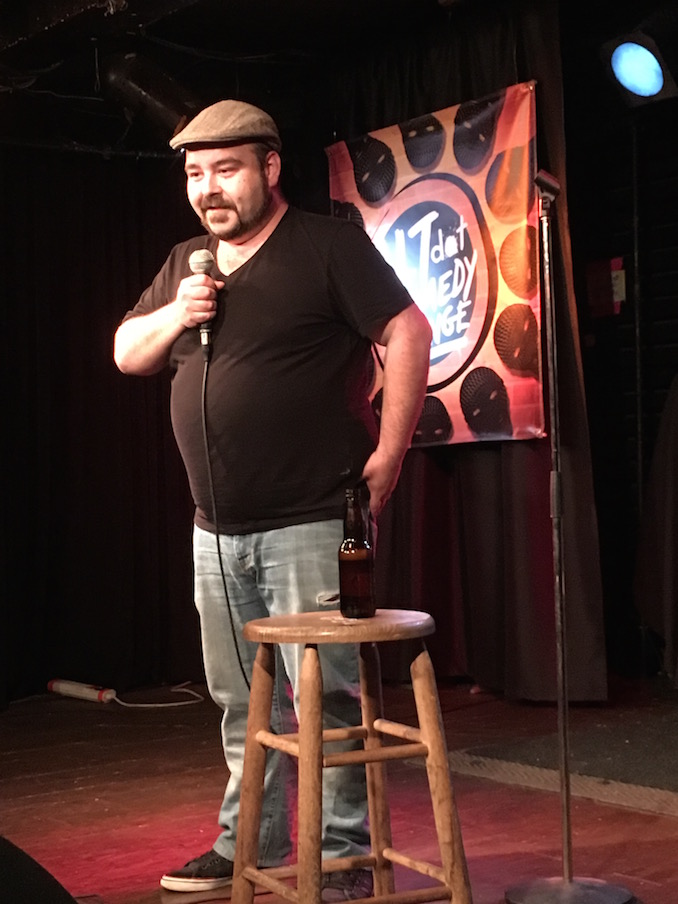 Maybe the most relaxed and laidback of the comics on the show is our host tonight, Ben Miner. A working comic of 18 years and counting (he started young, FYI) Miner is also the voice behind Comic Stripped, and the driving force behind Canada Laughs. Top Comic is a competition he holds dear, and this year they've upped the ante.
Tonight's show is a well balanced blend of comics with different styles and voices. And, as it goes, different positions on the Canadian comedy ladder. And some will move on, performing for a shot at big festival credits and a cool $25k. Make no mistake, Top Comic can be a definite career maker. And 25-grand is, to most working comics in Canada, a massive pay check. The kind we all covet. The kind that just doesn't come along very often in a career. Certainly not from one night of standup.
Comics are competing here at the Alt Dot and at clubs like Yuk Yuks (Toronto and Vancouver) and the Comedy Mix (Vancouver). And another indie hotspot here in Toronto, at the Drake Underground. In the coming weeks, comics who fight their way through the first audition round will make their pleas on social media, when audience voting begins.
It's a more stiff competition than I've seen in recent years. Right in line with festival season. This summer's "Homegrown" lineup at Just for Laughs is equally stacked. It's summer time in Canadian comedy, and Sirius XM has a full roster of comedy for audiences here at home to experience. Tonight is just the beginning.
Visit the Top Comic website.