Before the first chicken cannon shots were fired. Before Craig Lauzon took on Trump or Don Ferguson tackled Trudeau (numero une). Before Alan Park and Gavin Crawford split our sides with a wide array of oddball characters every Friday night. Before Luba Goy perfected her own answer to Scott Thompson's 'her majesty' the Queen. Before Jessica Holmes admonished us all on our immoralities and lampooned the weekly news in the dialled up Scottish brogue of Sister Bessy. Before Royal Canadian Air Farce became a Canadian comedy institution and a staple of network television – it started off as so much comedy does. On the air.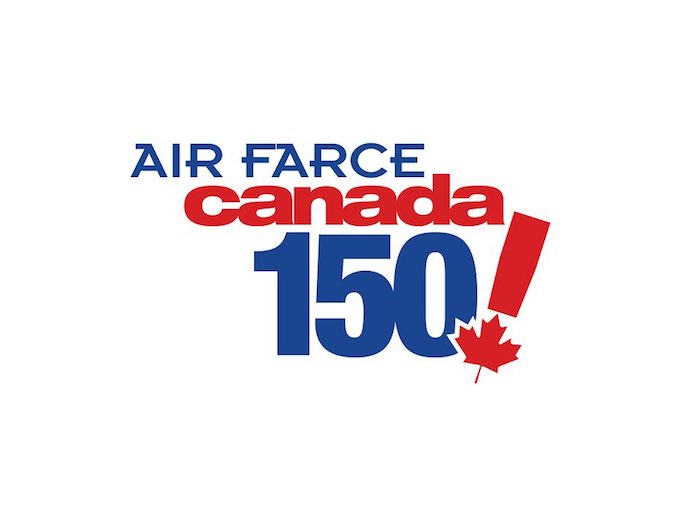 First broadcast some 44 years ago on CBC Radio, the Air Farce came along at a time when Canadian comedy was really finding it's own. Lorne Michaels and his original players were just getting ready for not-quite Primetime. SCTV was still in it's on-stage stage. Just for Laughs, the world's biggest comedy festival, hadn't yet been born. And Yuk Yuks, the massive chain of comedy clubs that would brand and expand standup comedy across Canada, was just an experimental cluster of young comics assembled in a basement in Toronto.
The Air Farce came along and did something that we, as Canadians, have become pretty fond of. In fact, it's probably our most famous national characteristic (after politeness of course. Sorry about that!) We laugh at ourselves. We poke fun at our politics and we harang the hackier, more "hoser" side of our own identity.
Air Farce tapped into the one crucial thing that ties us all together, more than our hockey or our "double doubles" or our tame TV dramas or our collective reluctance to let go of the monarchy – our Comedy.
Comedy is as Canadian as beaver milk. Or moose pie.
And although we have a terrible habit of not acknowledging our own talent all too often, until they make it big stateside – comedy is probably our biggest national export. And for every Jim Carrey, Mike Myers, Seth Rogan, Russell Peters or Catherine O'Hara – there are 10, 20, 50 unsung rising stars on stages from Halifax to Vancouver, on any given night. We breed comedy.
Air Farce is a huge driving force behind this fact. They're a lasting institution, and a lynchpin in the humble industry we call our own. 44 years since they first hit the air, nearly 25 since they appeared in our living rooms every Friday night, and continuing a tradition of satire and absurdly Canadian comedy with their annual New Year's special – and, this Canada Day, a full hour of comedy celebrating #Canada150.
Not to speak for my entire generation, but I'll admit openly that if it hadn't been for Air Farce, I wouldn't have known anything about Canadian politics or our history, for most of my childhood. In a country that's sandwiched between the BBC and the behemoth that is Hollywood, it's no easy task to pinpoint our national culture. Let alone keep Canadians laughing about it for nearly 50 years.
But they have. And we've found ourselves reflected in our comedy more and more because of it.
This Canada Day (and with repeated airings through July 3) the Air Farce presents their first-ever summer special. A full our of comedy on the CBC celebrating, skewering, satirizing and patriotically "taking the piss" out of all things Canadian.
I recently spoke to founding cast-member Don Ferguson about what this special means to Air Farce. And, what the journey has been like from those early days up until now. As Canadians we have 150 years worth of celebrating to do – and as a comedy troupe, Air Farce has some pretty impressive milestones of their own to highlight.
When Air Farce first hit the air on CBC radio in 1973, was there always an inkling that you might try and adapt it to network television at some point?
Definitely not initially. We'd been writing and performing sketches for a couple of years for a weekly two-hour CBC Radio variety show called The Entertainers. We called ourselves The Jest Society. The content of the show was comprised of music, comedy, and interviews with people in showbiz, and the format placed all three elements in each half-hour of the show. We were never thrilled with it because we recorded in a big empty studio and there wasn't a chance to build momentum because we only had one sketch or two per segment. When the show changed producers at the end of the second season, the new producer wasn't interested in the comedy content and we suddenly
found ourselves out of work.
As consolation, the network offered us a contract for one taping of the show we really wanted to do – a full half-hour recorded in front of a live studio audience. We called the new show Royal Canadian Air Farce. We got three half-hour broadcasts out of that first taping, and they were an immediate hit. Then we were offered a contract for a second taping (another three broadcasts). And then a third. And then a fourth. We lived from single-taping contract to single-taping contract and our sole focus was, "Will we get another?" We were praying for the next radio contract. TV never crossed our minds.
What were some radio influences on Air Farce? Are there classic radio comedies that you loved in particular, that flavoured the show?
The members of the troupe had different influences. John Morgan and his writing partner Martin Bronstein had grown up in the UK listening to BBC Radio, many of the UK shows were recorded in front of live audiences. Roger Abbott and I were big fans of Stan Freeberg, whose creative use of radio was an education. We were all fans of Max Ferguson (no relation!) and his CBC Radio show. Each morning he'd take a news story out of the Globe and Mail, write a satirical script about it (usually political), and perform all the voices. It was somewhere between an editorial cartoon, a comedy sketch and an improv routine.
Air Farce began at a time when Canadian comedy was really taking shape and coming into its own. Saturday Night Live and SCTV hadn't yet hit the air, comedy clubs like Yuk Yuks were just in the formative stages – what was the comedy landscape like in Canada at the time? Did you realize just how rare and original what you were doing was? Did you see yourselves as trailblazers?
We didn't see ourselves as trailblazers but we were very much aware that nobody else was doing the kind of comedy we were doing. In Toronto at the time, it was mostly cabaret-style song-and-dance comedy. The most successful of this form was a revue based on Noel Coward material that starred Tom Kneebone and Dinah Christie.
As mentioned earlier, we originally called ourselves The Jest Society. Our success happened by accident. We began by improvising a short sketch show that gradually became longer in length because we asked audiences for suggestions in the way of new material. Soon the first half of the show was comprised of improvised material that solidified into something we weren't afraid to charge admission for. The second-half of the show was based entirely on audience suggestions at the end of the first half; we developed these suggestions into sketches backstage during a frantic 25-minute intermission. We improvised the second-half with a list of premises and a blow line for each one. What we came to realize was that audiences kept asking for comedy based on what they'd read in the newspapers or watched on TV. It was heavy on news, current affairs, politics, and celebrities in the news. All we did was listen to what audiences wanted and do our best to give it to them in a way that made them laugh. And after about three years, The Jest Society became Royal Canadian Air Farce on CBC Radio, and we were off an running.
How did you all come together?
The Jest Society started at the end of May 1970 in Montreal, doing one show a week on a Sunday at a tiny downtown theatre. The original members who eventually became Air Farce were Roger Abbott, John Morgan and Martin Bronstein. The Jest Society came to Toronto in the fall of 1970 and did five shows a week (one Thursday, two Friday, two Saturday) at the Poor Alex Theatre at Bloor and Brunswick. The show was an immediate hit, got rave reviews, and was held over indefinitely. The actors had to commute from Montreal every week, and a couple of them, unhappy with the travel, dropped out. I joined in October 1970, Luba Goy joined in January 1971. And Roger, John, Martin, Luba and I, with the addition of Dave Broadfoot whom John and Martin had worked with in Montreal, became Air Farce in 1973. (Martin left Air Farce in 1974.)
How have newer cast members changed the shape of the show – and do you and Luba still learn from your new recruits?
The main impact of new cast is it keeps the show contemporary. The same goes for writing. For most of our existence we've lampooned public figures and events, and new writers and actors give us new approaches and interpretations – new faces of new public figures and celebrities, and so on. Right now the Air Farce cast are in their 20's 30's and 40's – except for Luba and me, we're the originals.
How has Air Farce grown and changed over the years, from that original radio version?
The original radio version wasn't quite as political as the show eventually became. The show changed and became more current affairs-oriented as we responded to audience enthusiasms, rather than presenting audiences with what we thought they should like. I like to think we've grown and developed along with our audiences. I've been very lucky. Blessed, even. Air Farce had a lengthy golden age on radio, and then a decade later another golden age on television. And we're now enjoying some of our best ratings ever. Our last new Year's Special, aired over three different days, drew more than 2 million viewers.
After ending as a weekly series and continuing on as an annual special (New Year's Eve), how much more liberating is the process for writing and producing the show? How often during the year is Air Farce's cast and writers coming together to collaborate?
We would love to do the weekly television series again and the younger cast and writers we have today would love to do a series, too. The adrenaline rush of coming up with the goods every week and doing it all over again, week after week, is incredibly energizing. On the other hand, doing specials affords us the time to come up with material that we'd never be able to conceive, develop and produce while meeting the commitments of a weekly broadcast. So, specials give us the time to be more creative. But the entire cast would jump at the chance of doing a weekly series (except Luba and I – we've done it, let the new people shine)!
The writers gather in a focused way to begin creating the New Year's special in late September, and then it's a process of deciding what stories of the year to cover in the show, dividing the material into live-audience studio pieces and what we call FarceFilms, and then write, re-write, and re-write again until we've got a first draft we feel we can put before the cast. The cast gets involved early in November.
10, 15, 20 years from now – what will be regarded as Air Farce's major contribution to Canadian comedy?
That is impossible for me to say. I'm too close to it. But if I'm still around 10 or more years from now, I'd be curious to know what people think!
Who were your earlier influences in Canadian comedy?
Max Ferguson on radio, Wayne & Shuster on TV, Dave Broadfoot as a writer/performer.
What are some lessons you learned from (fellow cast-members) and Canadian comedy icons like John Morgan, Roger Abbott and of course the legendary Dave Broadfoot? What was their influence and impact on you as a writer/performer?
I learned the incredible value of collaboration. We came from very different backgrounds. John was 16 years older than I and didn't come to Canada until he was 21. Dave was 21 years older and came from North Vancouver. Roger was born in England but came to Montreal as a child.
Roger and I met and became friends in 1959, and creative partners in 1970. Without Roger, Air Farce would never have become the success it did. He was incredibly funny and possessed the ideal combination of creative genius and business smarts. He was the visionary who understood Air Farce's potential and guided it along its way.
John was our natural clown. He would have been a huge hit in an English music hall. At his peak, he was without doubt the best, the most talented, and most prolific comedy writer – in any medium – in Canada. He also never found a joke to be so low that he wouldn't bend down to pick it up.
Dave was a consummate professional who'd begun working in amateur theatre in Vancouver while I was still in diapers. He traveled across Canada with Mavor Moore's annual Spring Thaw shows in the 1950's, appeared on CBC Television doing comedy in the network's first week on air, made a living doing stand-up comedy in Canada long before there were comedy clubs, was a prolific writer and masterful sketch performer. He was a model of compassion, and a wonderful mentor.
And let's not forget Luba Goy. Our other natural clown. She was never a writer, but has always had an enviable connection with audiences. They've simply loved her her entire career because from the outset she's always possessed the great gift of star quality.
How much of the #Canada150 special is pure, unabashed patriotism? Did you come together with cast & crew and just decide "let's make this a love letter to Canada"?
It's not really pure, unabashed patriotism, the difference between Canada 150 and the New Year's Eve special is that we decided to leave politics out of it because politics divides audiences. If we make fun of a Liberal, Liberals get annoyed and if we mock Conservatives, they get upset. Ditto the NDP and ditto all kinds of special interest groups and individuals keen to take offence at slights real and imagined, or at issues for which they espouse a particular viewpoint. We wanted to make a show that everyone could simply sit back and enjoy, so we focused on our mutual "Canadian-ness", on shared aspects of our common history, and on the quirks that we all identify with. It still feels very much like an Air Farce show, in fact you would never mistake it as anything else, but it's a bit different, more celebratory as befits the occasion.
Why is comedy so embedded in our national identity? Why were we born with the gift (and tendency) to self-deprecate so well?
People have gone on at length about this, for as long as I can remember, and while there is some truth in everyone's theories, I'm content to say we're just lucky. Self-deprecating humour is good. Other cultures, such as American, don't understand it at all, but I think it reflects to the world who we are in the world, and I'm very comfortable with it.
How much of an influence have American and British sensibilities had on Canadian comedy? What are the elements we've borrowed from our comedy forefathers?
What I love about British humour is its wit, wordplay, intelligence, cheekiness, its ability to cut deeply at time, and at other times, its boisterous irreverence. The Goon Show, The Two Ronnies, Benny Hill, Monty Python and The Office are a few very disparate examples.
What I love about American humour is its boldness, its embrace of emotion, its confidence, its big, happy heart, and lately its fearless satire. Bob Hope, Jackie Gleason, Sid Caesar, dozens of sitcoms, SNL, Larry Sanders, The Daily Show, Jerry Seinfeld and Silicon Valley and the U.S. version of The Office are some examples.
If you had to sum up our national identity in a phrase or a sentence, what would it be?
We don't have one yet, we're still inventing it. But we do have regional identities.
What does it mean to you to be Canadian? What are you most proud of about Canada?
I'm happy to live in a country that tries its best to be fair.
Is the #Canada150 special more about escapism than the trademark political fare that Air Farce is so well known for?
I wouldn't call it escapism but there's deliberately less overtly political fare. It's still Air Farce however, and we do have two sketches that address the situation of indigenous people in Canada.
Who have been some of your own favourite characters/world figures to play over the years?
At various times I've played presidents (Reagan and Clinton) and prime ministers (Trudeau and Clark and Martin), singers (Bob Dylan, Neil Young, Keith Richards), and various other politicians and celebrities, as well as fictitious characters like Colonel Stacy who fired the Chicken Cannon. I've always loved the characters that got the biggest laughs.
Who have been some of your favourite special guests and cameo appearances to work with?
My gosh, there've been so many, I don't even know where to begin. Chris Hadfield has been on our show a couple of times and he's on again in the Canada 150 special. He's always a treat, such a presence, and so multi-talented. Astronauts really are the best of the best. We had Prime Minister Jean Chretien on the show once – that was a real treat. Unlike other shows, we never went to the politicians – we were entirely a studio show, so they had to come to us – and getting a sitting Prime Minister was a bit of a coupe. Jean Charest, when he was leader of the federal Conservatives, came on the show twice. He was probably the best natural actor we had. His timing was superb, absolutely brilliant.
Preston Manning was fabulous. He loved making fun of himself. And he trusted us. He was brilliant at taking direction. Unlike some political guests, he didn't try to "improve" the sketch by ad-libbing. He delivered his lines exactly as written, with great timing, and was always rewarded with huge laughs.
If you hadn't gotten into comedy, what else would you be doing?
I'd be sailing the oceans of the world.
You're soon celebrating 25 years on television, nearly 45 years on the air since the original radio series – and now, Canada's 150th birthday – what's the next big milestone for Air Farce? Where do you see this comedy institution heading next?
I don't know if I'll be around long enough to see Air Farce's next big milestone, but I hope it has one. I'd like to see the next generation of Farceurs carry on with the project. It's been hugely rewarding – and more importantly, incredible fun – and I wish everyone could have the privilege of enjoying it as much as I have.
What words of wisdom would you have for newer performers and writers starting out in comedy?
Just do it.