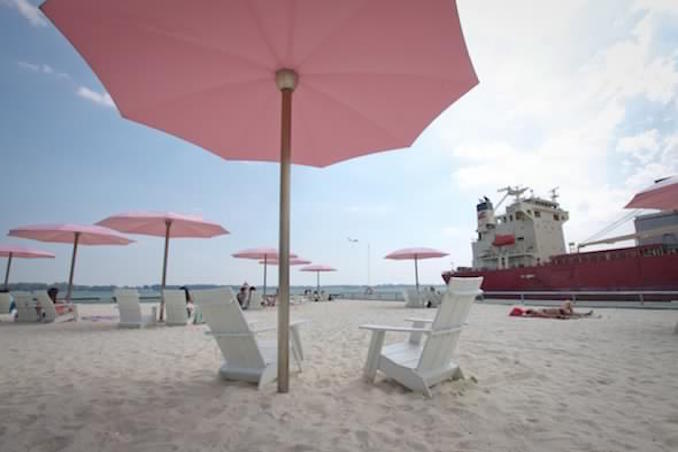 Sugar Beach opened up in 2010 as an addition to our waterfront public space and is also a huge step in the redesign and rezoning of the area. Previously a parking lot it is located at the bottom end of Jarvis Street at Queen's Quay East near the downtown core. The beach was designed by Claude Cormier Architectes Paysagistes Incorporated which is Claude Cormier's group in Montreal. Claude is a Quebec native who studied architecture here in Toronto.
The beach has a great view of the Toronto Islands, Ontario Lake, and the Redpath Sugar Refinery which is its neighbour to the west on Queens Quay East. The area has been under a lot of construction lately with the Corus entertainment complex going up next door. This is the new home of The Edge 102.1, KidsCanPress, and a few other organizations. It is also across the street from The Guvernment Entertainment complex.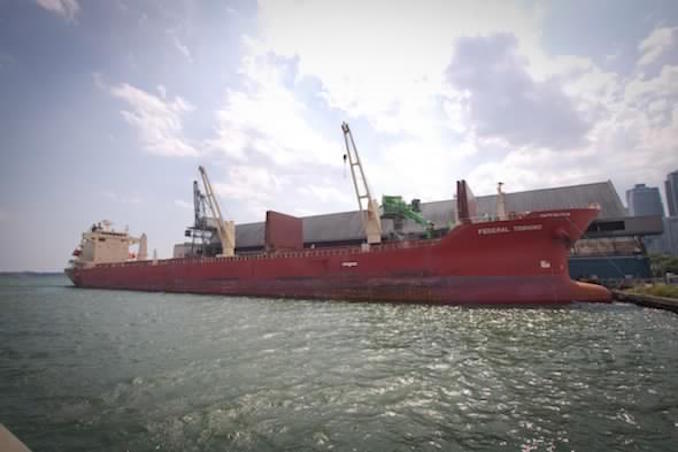 Although the beach does not have access to the water there are now fountains that you can cool off in on a hot day. The beach is also decorated with white Muskoka chairs, pink beach umbrellas, white sand, trees and plants, and a rock installation that is painted with white and red candy stripes in reference to the Redpath sugar refinery next door.
Next to the beach there is a boardwalk that passes by the Corus building and the restaurant Against The Grain. The area is still under transformation but I am excited for these new beginnings. A great place to get unplugged.